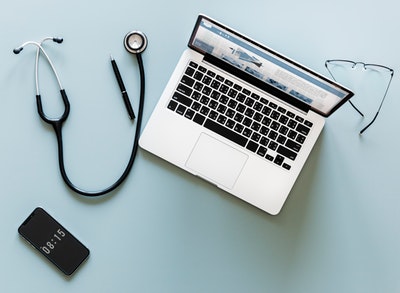 In a survey of 2,000 people in the US, only 19.5% of participants said they had an online telehealth visit in March 2020. Fast forward to 2021, and that number rose to a staggering 61.05%. Moreover, 85% said that telehealth simplified the process of getting necessary care services.
All that shows how more and more folks are turning to virtual doctor visits for health check-ups. After all, telehealth services are convenient, as you only need an internet-connected device. More than that, they can help you save money both in the short and long run.
In this guide, we'll cover all the financial benefits of opting for virtual visits. Read on to discover how these digital consultations can save you money.
More Affordable Than in-Person Visits
A single visit to the emergency room can cost an uninsured patient up to $3,000. However, even an insured individual can still foot a $250 bill for an ER visit. These rates don't even include ambulance fees and laboratory tests.
An in-person visit to an urgent care facility is way cheaper, but it can still cost about $100 to $150 or more. That's the price insured folks pay, which means it can be a few times more than that for an uninsured person. As with average ER costs, that $100 to $150 excludes diagnostic lab exams.
By contrast, online telehealth services come with an average cost of $40 to $50 per virtual visit. That's just about 1.5% of the cost of a single trip to the ER and only about a third of an in-person urgent care center visit.
Save Even More by Pairing Telehealth with Online Rx Purchases
Prescription (Rx) drugs in the US cost two up to seven times more than Rx drugs in other countries. For instance, the average cost of Rx medications in the US is 209% higher than in Japan and 218% greater than in Canada. However, the most shocking comparison is with Turkey, where the difference is 779%.
As such, many US patients turn to online pharmacies to buy and refill Rx medicines.
Legitimate e-pharmacies can charge lower prices as they spend less on overhead costs. They also offer discounted bulk prices for brand-name and generic Rx drugs. These reasons should be good enough for you to consider buying your meds online, too.
What's more, your telehealth doctor can work with your chosen online pharmacy. Your physician can send the required prescription to the pharmacy where you want to buy your Rx meds. Your doctor will also give you a digital copy of the Rx, which you can use next time to get an online refill.
No Need to Gas Up
If you go for telehealth solutions online, you can choose the exact time and date for when you want to see a doctor. You just then have to go online during that period. You can be anywhere, such as your home and in your PJs, so long as you have an internet connection.
That means you don't have to spend money to gas up your car or pay for public transportation.
Saves Time That You Can Use for Money-Earning Activities
Online telehealth counseling or virtual visits saves you time as you don't have to spend hours in a clinic or ER. Note that wait times in US ERs average 40 minutes, but many patients can end up waiting for two hours or more. Either way, that's one to two hours that you could otherwise use to make extra money with a side hustle.
Prompt Affordable Care Helps Lower Risks of Costlier Conditions
Many chronic health conditions, such as diabetes and heart disease, are preventable. For example, you can prevent type 2 diabetes (T2D) if you get to catch and nip prediabetes in the bud. The CDC even describes prediabetes as a person's chance to prevent T2D.
However, if you're not aware you have prediabetes, you're at a higher risk of getting T2D. The same goes for any other health condition that may have no early symptoms at all.
That's why doctor consultations are so important when it comes to the state of your health. Through regular check-ups, your healthcare provider can better monitor your health. Your doctor can also catch diseases early on before they worsen and become costlier to treat.
So, take advantage of the lower telehealth cost to "visit" your doctor regularly. In doing so, you can obtain prompt initial diagnostic services. From there, your doctor will tell you to go in for an in-person visit only if you need to undergo diagnostic lab tests.
Avoid Contracting Diseases That Cost a Lot to Treat
With a telehealth visit, you can stay at home, safe from crowded clinics and hospitals. This is especially important nowadays, considering the current COVID-19 pandemic.
Granted, daily infection cases in the US continue to drop at a considerable rate. However, it's not under control yet, as only about half of the US population has received vaccine shots. So, if your condition is something you can get a consultation for online, it's best to go with a virtual visit.
Besides, COVID-19 is only one of the many other infectious diseases you may be at risk of. There are over 20 types of known contagious illnesses, and you want to avoid all of them at all costs. As experts have since been recommending, staying at home is one of the best ways to keep safe.
Save Your Health and Cash With Online Telehealth Visits
As you can see, online telehealth visits aren't only convenient; they can also save you a lot of money. The fact alone that they cost only a fraction of in-person and ER visits should be enough reason to go virtual. So, as early as today, book a telehealth appointment so that you can get the prompt health services you need.
Interested in more health- and money-saving guides and tactics? Then be sure to browse our other latest news and blog posts!
Anything to Add? Leave a Comment!