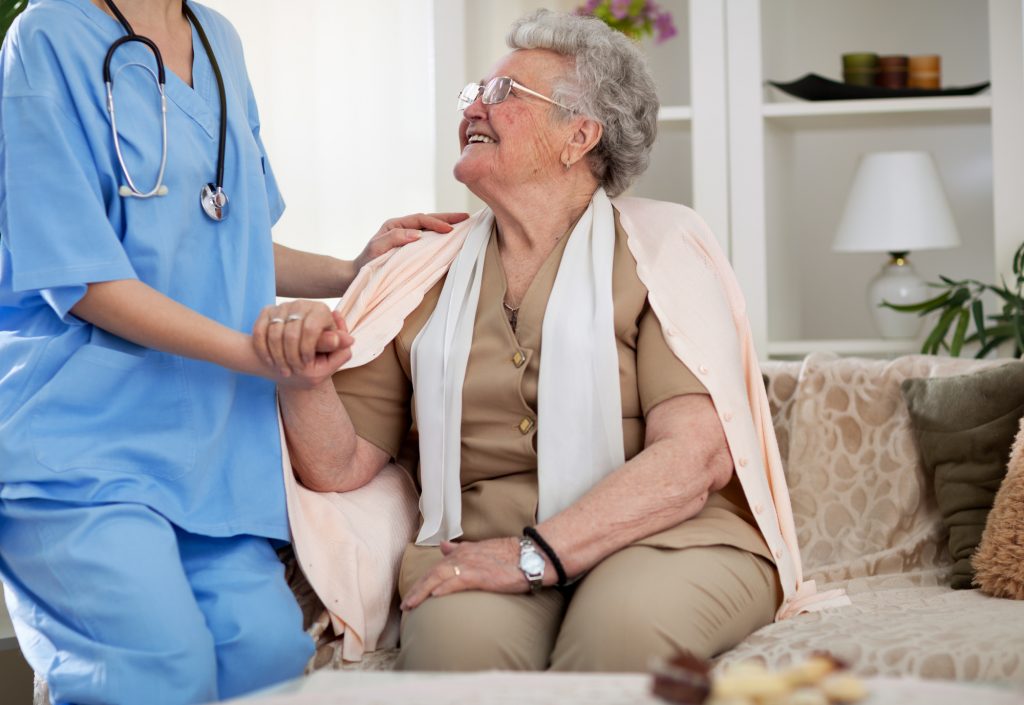 Healthcare costs continue to climb. A study found that healthcare spending in the U.S. in 2019 was nearly $3.8 trillion, or around $11,582 per person. By 2028, experts believe these costs will rise to $6.2 trillion—or around $18,000 per person.
How can you help your elderly loved one prepare for these costs? How about if they need nursing home or assisted living care? Only one-third of seniors are prepared for healthcare costs, which is pretty scary to think about.
Keep reading to learn how to help manage these rising healthcare costs and still get your loved ones the care they need.
Know Your Options
Senior healthcare expenses vary based on the type of care you choose along with your geographic location. Do your research and see if there are any other similar senior care facilities close by that are less expensive. You may even want to take a look at in-home care to see if it makes more sense than assisted living.
Once you know all your care options, you can make a better choice of care for your loved one. You should factor in costs along with the type and quality of care.
Look at Medicare Supplement Plans
It's also important to know what your loved one gets from their Medicare plan. What is the deductible and what are the out-of-pocket expenses? Talk to an agent to see what types of supplemental plans are available to help cover these costs.
An insurance agent can help you bridge that gap in the health insurance policy to cover some of these expenses. It's important that you weigh the monthly costs of this supplemental insurance to see how much you will save with out-of-pocket expenses.
Consider Long-Term Care Insurance
As a senior, it may be difficult to get long-term care insurance, but it's worth checking out. This insurance has high premiums and may be difficult to get approved, but it may be worth at least checking into.
Depending on your loved one's health, it may be hard to find a company to cover you, but if your loved one is under 60 and in decent health, you should take a look or think about it for yourself. 
Research Available Benefits
In addition to saving, you may want to see if your loved one qualifies for government assistance for senior care. Veterans can look into the Aid and Attendance benefit.
Check out BenefitsCheckup to learn about other government programs that help cover costs such as housing, medications, and health care. These programs make it so much easier to afford senior care if the person qualifies.
Cut Back Expenses and Save
Sit down with your loved ones and think about ways you can help them save. Look at their current budget and see if there are ways to cut back. Health care costs are essential, so you may have to consider other ways they can downsize such as moving to a smaller place, cutting back on a vehicle, etc.
Read more here on other ways to help prepare and save.
Know Where You Are Willing to Compromise
If your loved one is looking to move to a senior living facility, you will need to look at things they are willing to (or may need to give up) to keep the price down. Find out what is most important to them when finding a facility and try not to let the ones with all the luxurious amenities tempt you if they are not necessary.
Seniors have different priorities at this point in their lives. They may want to be closer to family. Also, they may want to have a small pet for the company. You may find out that compromises aren't easy, but it's best to discuss ahead of time so you can find ways to keep expenses down.
Consider Assets
If your loved one owns their home, you may not need to tap into retirement savings to pay for healthcare expenses. There are ways they can invest what equity they have in their home to pay for senior health care. 
You may also want to consider selling any other valuable items or property investments to help pay for senior care. This is a great way to pay for costs.
Keep Your Eyes on Average Costs
It's hard to know what to expect. The costs of senior care may not always be consistent, and most types of care will increase for years.
You don't know for sure when and if your loved one will need long-term care, but you can research the costs nationally and in your (or their) geographic area. Keep an eye on how these change each year, so you are prepared when it becomes relevant.
Appeal Denied Claims
A denied claim can cost a lot out of pocket. Review your denied claim with your insurer to make sure why it was denied. Sometimes, there are simple errors that can cost you money.
You may just need to submit additional information to get the claim paid. If you are unsatisfied, you can write your insurance company a letter to justify this claim. A little effort may help you save a great deal.
It's always important to run costs of procedures through your insurance first, so you know your out-of-pocket expense.
How to Be Prepared for Healthcare Costs
As your loved one ages, medical expenses can really add up. It's important that you do your research and know your options, try to save, sell some assets, and consider some supplemental insurance. There are ways you can help keep healthcare costs down.
Want to learn some other ways to save money to help pay for medical costs or other expenses? Keep checking out our site for more advice to help you save and learn some tricks of family life.
Anything to Add? Leave a Comment!