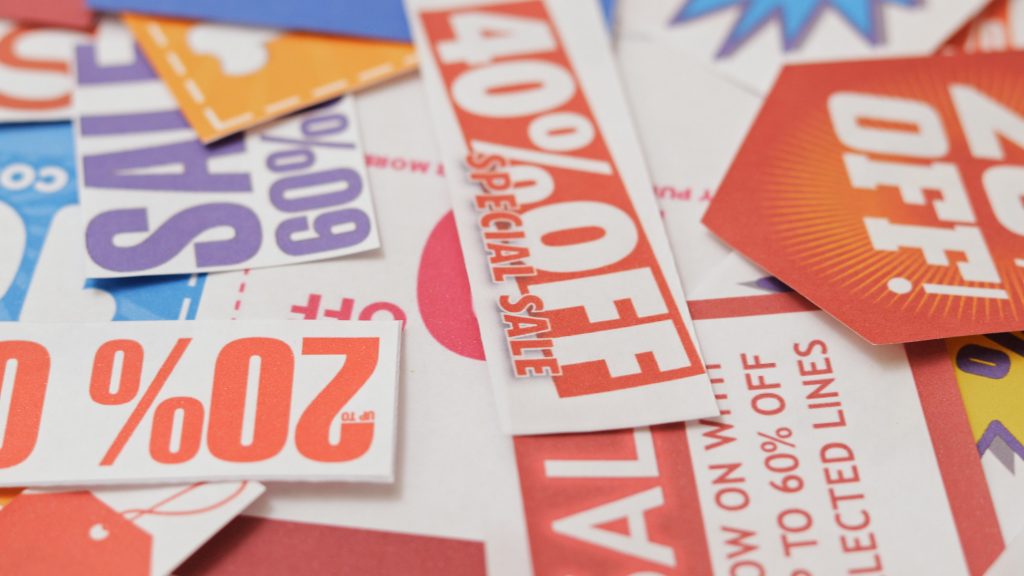 According to one study, 96% of consumers used a coupon at some point in the last three months.
If you want to join all of these consumers who use coupons, you'll have to learn how to coupon the right way.
There is a method to the madness, and we can help you understand it all! If you're interested in learning how to extreme coupon, make sure you keep reading!
Collect Coupons
The first thing you'll have to do is to start collecting all the coupons that you'll need. You can find them everywhere, including the newspaper, weekly ads, and online sites. 
However, you'll likely need more than one newspaper. You want to have at least four of the same coupons to ensure that you're really getting a good deal and not just falling into a marketing scam.
You can also try certain sites that often give you printable coupons as well. You can also check the store's sites to see if they have any printable coupons on there as well. 
However, on the computer, normally only two of the same coupons can be printed per computer.
Organize Your Coupons
Once you've gathered all of your coupons, you'll need to start organizing them.  You need to put them somewhere to keep track of them because you'll likely have a lot of them.
A lot of extreme couponers keep their coupons in a binder, but you'll have to find a system that works for you. If you don't find something you're comfortable with, you're not as likely to stick with the system and will end up being disorganized and losing out on money. 
A lot of people love using a binder because it's portable, and you can easily take it to the store or in the car with you. If you see something that you weren't originally planning on buying, you can pull out your binder to see if you have a coupon for it. 
You can also keep lists of other things in the binders that will help you remember what the policies of each store are.
Figure Out the System
When you go to the store, you'll have to know everything about their policies and systems. This will let you figure out how to get the most bang for your buck.
For example, you should figure out if you can use a store coupon on top of a manufacturer coupon. If your grocery store is selling Fruit Loops, Kellogs might have a coupon out there while the grocery store also has a coupon for it. You can combine them and enjoy the savings!
In some cases, you'll also be able to use coupons for clearance items. In some cases, you'll have a coupon that lets you take off more than what you have, and then you'll have your money back!
In some cases, you can also price-match items from a different store. Once you price match it, you can then use coupons to save even more money!
Look for Other Deals
One of the most important things when couponing is to make sure that you wait for the right sale. You shouldn't be using coupons on items that are at full price. 
Whether it's buying online toilet paper in stock or candy at the grocery store, if you wait long enough, they will go on sale and then you can pull out your binder of coupons.
Set Limits
Lastly, you should also set limits for yourself. In order to save money (or make it) from extreme couponing, you'll have to figure out what the lowest price you'll pay for something is.
For example, if you want a box of cereal, what is the highest you're willing to pay for it in order to work with your budget? If you don't have the coupons to make the item cheaper, then don't buy it. 
Create a monthly budget to let yous ee what you need or don't need, and combine prices of everything. This way you'll be able to stick to it and ensure that you don't end up spending too much money if you could get the same product for cheaper somewhere else. 
You can also find out what the lowest realistic price should be by doing research on recent prices. There are plenty of websites out there that track the history of the price of an item, like Camel Camel Camel.
Learn From Mistakes
Figuring out how to coupon isn't always going to be smooth sailing, and there will be times when your coupon strategy doesn't work. Instead of getting frustrated, you should try and learn from your mistakes.
This way you can ensure that you don't make the same mistake in the future. 
If a cashier does tell you something is wrong, make sure that you are polite and remain calm. Normally it's not the cashier's fault, but rather it's the policy of the store. If you can't get the cashier to resolve the issue, tell them you don't want the item or ask for the manager.
Discover More on How to Coupon for Beginners
These are only a few things to consider when you're figuring out how to coupon, but there are many more things to learn as well!
We know that trying to save money and create a budget can be difficult in some cases, but that's why we're here to help you out! 
If you enjoyed this article, make sure that you explore our website to find more articles just like this one.
Anything to Add? Leave a Comment!