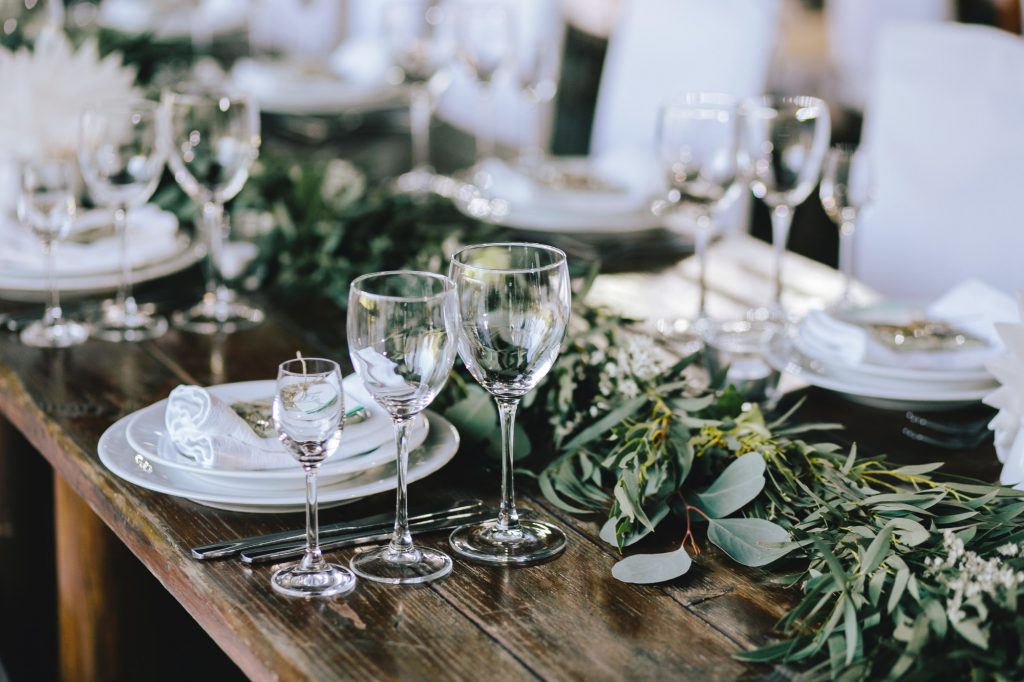 When you think of your big day, are you thinking about winding greenery, wooded centerpieces, and twinkling lights? If so, then a rustic wedding is going to be right up your alley. 
There are plenty of different rustic outdoor wedding ideas that you can incorporate into your upcoming wedding day. 
Whether you're looking for cozy decor, a unique venue, or more rustic inspiration, then we have you covered. 
Be sure to keep reading for our guide on five fresh outdoor wedding ideas for the modern country couple. 
1. Choosing the Venue
Nothing screams rustic outdoor wedding venues quite like a barn wedding. Barn venues have become very popular over the past few years. 
They're the perfect place to say "I do," especially if you want your rustic dreams to come true. 
Many barn venues are going to be customizable, so you can get the rustic vibes that you're going for at your wedding. 
2. Seating for Your Guests
One thing you can do is incorporate your outdoor rustic wedding decor into your seating arrangements. Your guests are going to need somewhere to sit, so investing in tables and chairs for your wedding is vital. 
Renting rustic looking chairs will fit perfectly with your rustic decor. You could choose from wood slated folding chairs, cross back chairs, or anything else that you think would fit into your rustic theme. 
3. Hang up Lights
If you're going for a simple rustic outdoor wedding, then one thing that you need to include is twinkle lights. Hanging up twinkle lights throughout your venue can change the way it looks and feels. 
If your wedding is later in the day, then you will find as soon as the sun sets that your rustic outdoor wedding lights will start to stand out. It will be like you and your guests are dancing beneath the stars all night long. 
4. Plan Your Drink Menu
Something else that screams rustic outdoor wedding is a classic Moscow Mule in a copper mug. 
Moscow Mules are ginger beer, vodka, and lime juice. You could even serve a virgin Moscow Mule by adding sparkling soda instead of the vodka. 
You can have your whole bar dedicated to rustic drinks by adding cute details. Make sure that your decor matches your vibe. 
5. Create Rustic Centerpieces
Even a simple rustic outdoor wedding needs cozy centerpieces on every table.
The best way to pull off a rustic centerpiece is by adding lots of greenery and woods. You can also include candles to your centerpieces as this will make your tables feel cozier for your guests. 
Making centerpieces yourself is a great budget-friendly option. It also lets you customize them, so they turn out exactly how you want them. 
Rustic Outdoor Wedding Ideas for Your Big Day
If you're looking to have a rustic wedding, then you've come to the right place. With these rustic outdoor wedding ideas, your special day will be magical and memorable for you and all your guests. 
If you like reading about family, deals, or frugal living, then our blog is the place to be. Make sure that you bookmark our page so you can keep coming back for more helpful advice! 
Anything to Add? Leave a Comment!