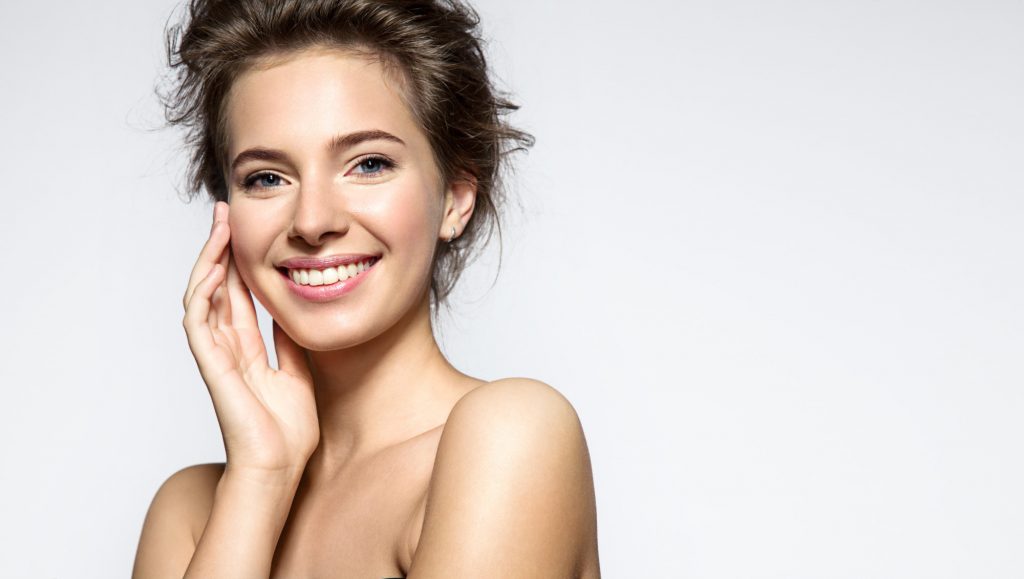 Do you know how to get better skin? You can invest in a good skincare routine that helps you to achieve flawless skin, but do you know where to start?
Living a healthy lifestyle and eating right are two well-known ways to boost skin health. But there are other useful secrets you may not know about that may benefit your skin.
Keep reading to discover tips that will help you to achieve healthy skin.
The First Step Is to Use Sunscreen 
Applying sunscreen is an effective way to protect your skin. Excessive sun exposure can cause severe damage to your skin cells. Mild sunburn can also damage the top layer of your skin.
Be sure to use an SPF 30 sunscreen that protects you from UVA and UVB radiation. You should also make sure that you use a water-resistant sunscreen that provides you with better protection from the sun.
This also helps to minimize your chances of getting skin cancer.
You need to apply sunscreen 15 minutes before you head outside. While you're outside, you can also reapply your sunscreen every 2 hours.
Using sunscreen is an essential skin routine that helps to support your overall skin health and for you to have a better appearance.
For additional protection, you may need to limit the amount of time you spend in the sun. You can take this extra precaution when the sun rays are intense.
Use a Daily Product That's Suitable for Your Skin
What's the simplest way to improve your skin tone? The best cure for your skin issues can be a beauty product meant to improve the skin's appearance and elasticity. Some daily products contain beneficial ingredients.
The key to having better skin is using a quality skin tone evener. If you have uneven skin, you can improve its appearance with a product like skin boost to achieve a flawless, natural look.
When you don't want to wear a full face of cakey makeup, you have the alternative to use a product that provides coverage. Whether you want to cover blemishes, freckles, acne breakouts, or other skin flaws, you can use a product that's suitable for your skin tone.
Skin tone eveners are ideal for long-term use and may help to brighten your skin and minimize your skin imperfections. You can add these products to your skin to get the fresh, youthful complexion you deserve.
Get Enough Sleep
A good night's sleep can have a remarkable effect on the appearance of your skin. It's also beneficial for your overall health. Studies show that a lack of sleep may affect your facial appearance.
Sleep-deprived individuals may have under-eye dark circles, swollen and red eyes, and drooping eyelids. Facial wrinkles and lines around the mouth can also develop from sleep deprivation.
Another side effect that you may experience from lack of sleep is having elevated levels of cortisol. Cortisol is a stress hormone that develops when you're sleep-deprived.
High levels of stress hormones in your body may also increase your risk of inflammatory skin conditions such as acne, psoriasis, and other skin conditions. Your skin issues can become worse over time due to a lack of sleep.
Lack of sleep diminishes the natural beauty of your skin and increases the aging process. So, make sure you get enough sleep each night to improve the way you look.
Consume Healthy Foods
The appearance of your skin is a reflection of the daily foods you consume. You could be eating unhealthy foods that are destroying the beauty of your skin and making you look older than your actual age.
What are some foods that are bad for your skin? Some examples include fried foods, sugary packaged foods, foods made from refined flours, and alcoholic drinks.
Over time, poor nutrition can also interfere with proper collagen formation. Because of these issues, you need to introduce healthy foods in your diet.
The consumption of nutritious foods can help to improve the complexion and texture of your skin. 
Drink Plenty of Water
Does your skin have enough hydration? If you have wrinkled skin, you may need to drink more water. Drink at least 8 ounces of water each day to get healthy skin.
Drinking adequate amounts of water each day also helps to improve your overall health. Your daily intake of water may help to improve your digestion, circulation, and to detoxify the body from harmful toxins.
Without sufficient water, your body will not function properly and your skin will not look healthy. Lack of water can cause your skin to become dry, flaky, and you might also develop fine lines and wrinkles.
Water is the internal moisturization you need. Drinking sufficient water could be the solution you need to enhance the appearance of your skin and to get a radiant glow. 
Apply a Topical Moisturizer
Another way to moisturize your skin is by using a topical product. You get healthy skin from daily moisturization.
A topical moisturizer can reduce the appearance of your blemishes, fight wrinkles, slow the signs of aging, and soothe your sensitive skin. Moisturizing your skin is a great way to help your skin stay tight, vibrant, and more youthful.
How to Get Better Skin: Starting a Skincare Routine
Keep these tips in mind to know how to get better skin and to achieve long-term results. If you have skin issues that you want to improve, you can integrate these ideas with a daily skincare routine.
Did you find this article beneficial? If you want to read more exciting content, check out the rest of our website.
Anything to Add? Leave a Comment!