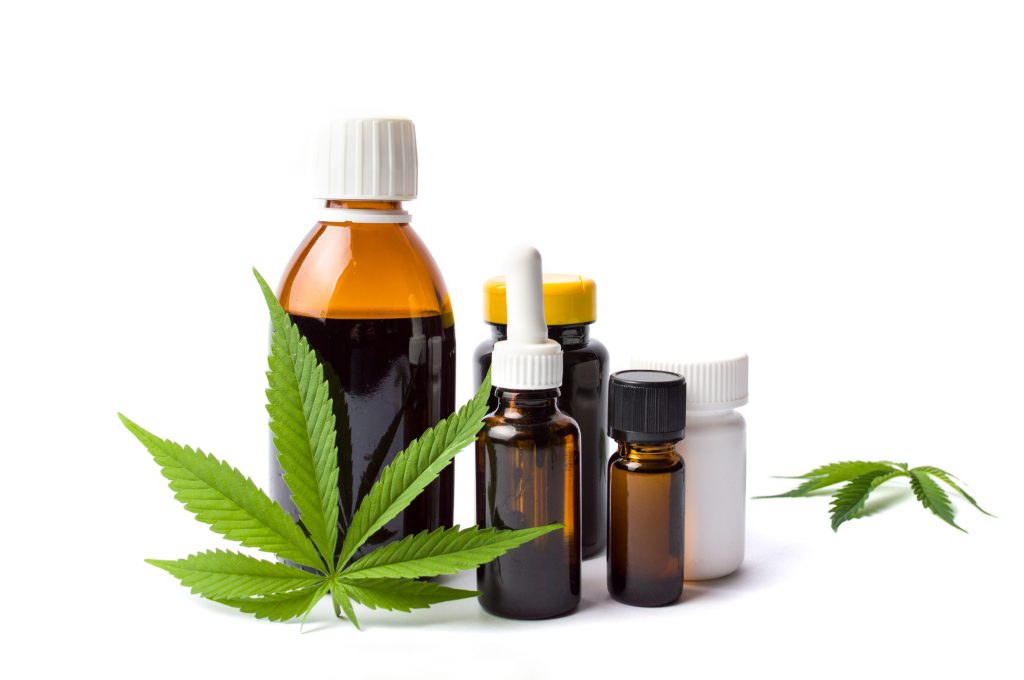 In the past 24 months, about 64 million Americans have tried CBD or cannabidiol. There are so many different ways to take CBD, too: oils, drops, rubs, gummies, vape pens, and even tinctures.
So what is a CBD oil tincture, and how can it help benefit your daily health routine?
Keep reading to learn all about CBD tinctures and how this nationwide trend can help your mind and body.
What Is CBD Oil Tincture?
CBD is growing in popularity. In 2018, the industry reached half a billion dollars. By 2022, U.S consumer sales are expected to reach 1.8 billion.
The industry continues to grow as people develop new ways to consume and use CBD oil. 
So what exactly is a CBD oil tincture? As a dietary supplement, tinctures are available in liquid form and contain high cannabidiol content. 
Tinctures are made by steeping hemp flowers that are potent with CBD in a high-proof grain alcohol. Then, the solution is cooked over low health for a few hours. 
Instead of alcohol, some solutions use vinegar or glycerin instead.
However, alcohol often creates a pure CBD tincture with the highest potency. While time-consuming, the simplicity of the process keeps the CBD pure. 
Once the liquid is done cooking, it's often mixed with a sweet-tasting carrier oil. A few example flavors include peppermint, cinnamon, coconut, and orange. 
While a CBD tincture is considered potent, it won't contain more than 0.3 percent THC. 
A CBD tincture won't cause psychoactive effects, meaning it won't get you high.
The Difference
So what's the difference between a CBD tincture and CBD oil?
Tinctures offer the same benefits of CBD oil along with extra elements. For example, the terpenes and carrier oils included in a tincture can increase the solution's potency.
The real difference between the two is the combination of ingredients within each. Tinctures will always contain additional components beyond what CBD oil contains. 
CBD tinctures are also designed to maximize how CBD is absorbed and used in the human body.
If you want to get the most benefits out of your CBD products, consider trying a tincture. You can shop oil tinctures for yourself, family members or even pets to experience a number of health benefits.
How to Use a CBD Tincture
CBD tinctures are taken orally or under the tongue. Since the solution is concentrated, it's important to take a CBD tincture in small doses. Your CBD oil tincture will likely come with an mL dropper, so you can take a measured dose.
While taking too much won't cause an overdose (remember, CBD doesn't contain more than 0.3 percent THC), you won't need a high dose to feel an effect. If you do need more, it's probably only by a few drops. 
You can take your CBD tincture directly by either dropping the solution into your mouth or mixing it with a drink.
In addition to adding a few drops to your morning coffee or evening tea, you can also add it to soup or salad dressings.
Some people also take CBD sublingually. In other words, they hold a few drops under the tongue before swallowing. This can help your body absorb the solution faster than swallowing it directly. 
Make sure to hold the CBD tincture under your tongue for at least a minute, then swallow it. Your sublingual artery will absorb the CBD, then send it into your brain. You can start feeling effects as soon as 15 minutes.
The Health Benefits
A CBD oil tincture will offer the same effects as another CBD product. Since the tincture is concentrated, you'll need a smaller dose. 
Many people use CBD for pain relief. Cannabidiol contains analgesic and anti-inflammatory properties that can treat chronic pain and other conditions. For example, many arthritis patients take a CBD tincture to relieve their ongoing pain.
If you work out a lot, a CBD tincture can help relieve the pain you're experiencing. The anti-inflammatory properties will soothe your sore muscles, so you can focus on the day ahead.
CBD can also help treat the symptoms of epilepsy, such as seizures.
People with depression and anxiety also find CBD tinctures helpful for easing their symptoms. Today, many people use CBD to treat social anxiety disorders, generalized anxiety disorders, and other related conditions. In fact, CBD can also help treat symptoms of obsessive-compulsive disorder too. 
Do you suffer from insomnia? In addition to helping relieve anxiety, a CBD tincture can also help you get a good night's sleep. 
According to this study, anxiety decreased in 79.2 percent of patients, while sleep improved for 66.7 percent of patients.
Other Benefits
In addition to helping you live a healthy lifestyle, taking a CBD tincture is also practical. 
For example, you'll need to pop painkillers throughout the day for continuous relief. Sometimes, taking these medications at work doesn't look professional. Tinctures, on the other hand, are easy to consume discreetly. 
Just pop a few droplets into your coffee and you're good to go.
They also require no prep work. Instead of vaping CBD (which is obvious and time-consuming), place a few drops under your tongue. No one will know, and you don't have to take a break to experience pain relief.
The dropper bottles are also small and easy to hide. You can keep them hidden in your purpose or pocket throughout the day. 
Plus, you'll only need a small amount to experience the effects.
Taking a CBD tincture is also a safer alternative to popping painkillers. Instead of worrying about side effects from over-the-counter drugs, trying taking CBD. Simply adjust the dose as needed to start experiencing natural pain relief.
What Is a CBD Oil Tincture? Your Beginner's Guide to Sweet Relief
Don't let unrelenting pain or ongoing anxiety stop you from living a happy, healthy life. With a CBD oil tincture in your pocket, you can start experiencing sweet relief in as little as 15 minutes.
Looking for more frugal deals and tips? Check out the Health & Fitness section of the blog for our latest smart-spending guides!
Anything to Add? Leave a Comment!