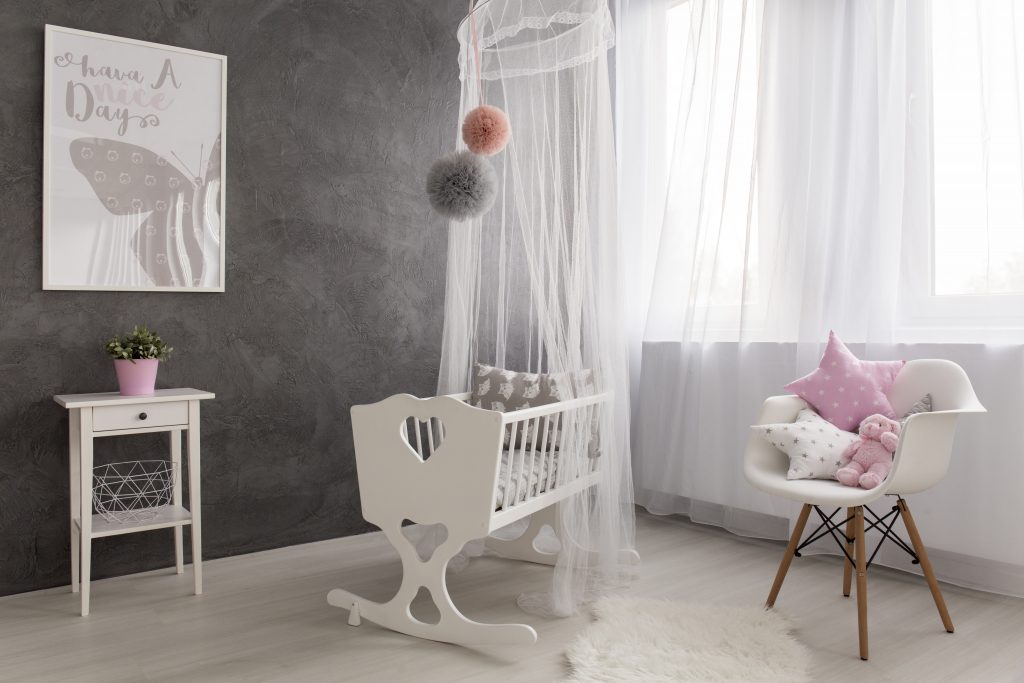 Even though the number of babies born in the US each year is dropping, 3.8 million couples still welcomed a new member of their family into their homes last year. A baby is a bundle of joy, and is totally worth every penny, but with every bundle of joy comes a bundle of costs, too.
If you're one of the people who's letting a new child into their life, one of the most important expenses you're going to be looking into is a bassinet for your baby. After all, every parent wants to make sure that their baby is comfortable, gets sound sleep, and stays healthy.
Here, we're going to help you figure out how to choose the best bassinet, all while keeping the upcoming money-crunch of having a baby in mind.
Research Different Options
The most important thing that you can do when choosing a bassinet for your little one is to look online at all your different options. When you're buying on a budget, it's important to look at different websites to find the best deals.
Even if cost is a huge concern, though, don't just buy something because you see that it's cheap. Look at the online reviews for it, too, and make sure that other parents find it safe and comfortable for their baby. You wouldn't want your baby not getting restful sleep, or worse, falling out and hurting herself.
And speaking of hearing from other parents, try asking people you know in real life, too, what worked for them when they had a baby. Even if you aren't in a group for new parents or parents-to-be, you likely have friends or family who've been there that you can ask.
To get started, check out this review of the top five rocking bassinets!
Safety First
Remember earlier when we said that cost wasn't the only factor in choosing a bassinet? Well, it isn't the most important one, either. All good parents value the safety of their children above all else, and since your baby will spend a lot of time in her bassinet, you might want to make the investment to get a good one.
There are bassinets out there that can keep your baby safe by detecting their movement and making sure that she doesn't take a tumble. It also has microphones that can tell the parents when she starts crying or making sounds, so you can take care of your baby when she needs you.
Plus, these bassinets can perform other functions like regulating temperature and rocking, depending on which ones you decide to get. So you aren't just investing in your baby's safety, but their comfort, too! Plus, a comfortable, sleeping baby means a good night's sleep for you, too, so it's a worthy investment on all fronts.
There are a lot of bassinets like this. They're meant to keep baby comfy by mimicking the shape and warmth of the womb so the baby can make her transition into the world as smoothly as possible.
Look For Discounts And Used Bassinets
That being said, smart bassinets like this can be super expensive. The good news is that there are a lot of used bassinets out there just waiting for you. Since bassinets are really only used for the first few months of a child's life, getting a used one really isn't all that different from getting a new one. It's definitely worth it, too, because it's a lot less money.
If you don't like the idea of getting something like this used, there are also a lot of discount bassinets out there. A lot of these are new and completely safe and comfortable. Heck, you can even get smart bassinets like we talked about earlier used, if you want!
If you get discount or used items like this, it's probably just as good as getting a new one. Just do your research and make sure that what you're getting is really what you want, and you'll be golden!
Buy In Bulk
When you have a baby, you're going to be buying large quantities of a lot of items. Mushed bananas, diapers, you name it–you're going to have a full cart and a suffering wallet.
This might sound weird, but a great way to save money on bassinets is to buy multiple at the same time. If you have more than one child, you're going to need more than one of these items, and so you probably will want to get more than one at once. To save money, look into a bassinet set.
This is especially important if you have twins. If you're lucky enough to be welcoming twins into your family, check out a twin bassinet set for your little ones. With these, you can put both your twins to sleep at the same time and get some sleep- no need to take turns!
Plus, lots of these sets match, so your friends will envy how cute your twins are as a set.
Get An Amazing Bassinet
Even though having a baby can be stressful, it's entirely worth it when you hold a new life–and one you created, at that–in your arms. Get a bassinet that will keep that life and love safe and happy, but don't break your bank! After all, saving money will let you give more to other expenses in raising your baby.
Now that you know the best tips for choosing bassinets at an affordable price, check out this link to discover free samples for parents of new children.
Get ready to welcome your baby to the world and for a lot of love and a lot of laughter!
Anything to Add? Leave a Comment!