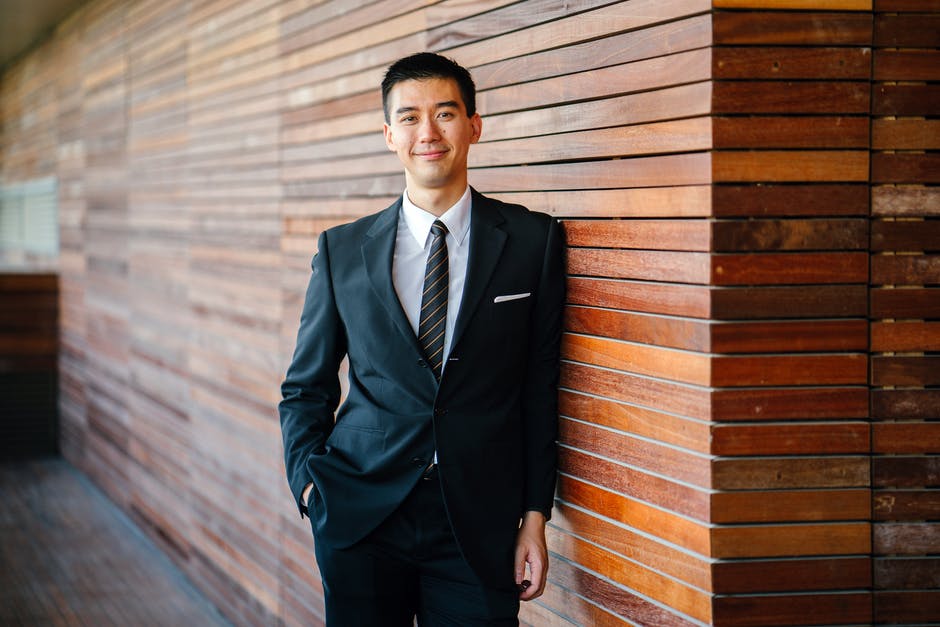 When you hear the word makeover, there is a good chance your husband isn't the first thing that comes to find.
Movies and TV shows for decades have sold the idea of makeovers being exclusive to women, with men who do invest in self-care usually being the butt of a cheap joke. Which is unfortunate, as many men can really stand to benefit from a male makeover.
You have probably heard it a first impression happens in only about 30 seconds. If that is the case, then imagine your hubby going in for an interview, or meeting your boss for the first time. If he hasn't updated his look since college, how well do you think that fact will reflect on him?
Makeovers can be expensive, though. Beyond convincing your husband to go for one, you need to minimize the cost.
Pulling off a Male Makeover on a Budget
Fortunately, from hair care to rapid weight-loss, we're no strangers to doing health and beauty on a budget. 
To help give your husband a fresh look, we have come up with a list of seven points to hit. Starting with:
1. Review His Basic Hygiene
Look, it can happen to the best of us. As fast as life can come at us, it's easy to convince ourselves to let little things slide once in a while. And whether earned or not, men have acquired a reputation for being particularly bad about it.
But those unkempt nails, stray hairs, and stained shirts add up. Let too many infractions fly, and he risks looking like he crawled out from under a pile of dirty laundry in a frat house.
Simply looking tidy and well put together can do wonders for a man's image. So if your husband isn't particularly conscious of the little things, you'll want to encourage him to adopt a more comprehensive grooming routine.
2. Skin Care: The Cornerstone of a Makeover
Beyond the bare bones of grooming, proper skin care is the biggest component of a good makeover.
A good skincare routine is important for anyone. But as most men are make-up averse, this is especially true for your husband.
A solid regimen doesn't have to cost a small fortune. Just covering the basics like sun protection and regular exfoliation will yield significant dividends.
In the more immediate term, consider giving him a face mask treatment. There are many affordable, DIY options, and can almost immediately make him look younger and healthier.
3. Take Him for a Fresh Cut
Few things will make your husband feel fresher than a new cut. Particularly if he's been wearing the same style since his bachelor days.
If you like the style, but he just needs a trim, then he can probably get away with just clearing up the dead ends and cleaning up the fade.
If he is in need of more substantial work, just be sure to ecourage him to get something age approapriate. That's not to say that a sculpted style can't work, but ca hair in the wrong direction can look embarrassingly out-of-touch.
4. Clean Up that Facial Hair
If your husband sports a beard, mustache, or any combination thereof, then this tends to be another problem area. While big, wild beards were somewhat in vogue a few years ago, these days they are probably best reserved for lumberjacks and carnival showmen.
As with the hair on his head, a good, clean style is essential to keeping the hair on his face looking presentable. Get him a trimmer and see to it that they become well-acquainted.
Furthermore, styling his facial hair can keep him from looking scruffy. That's not to say he should try to bring back the handlebar mustache fad from a few years ago, but a good wax can help him looking neat.
There are a number of boutique companies that offer a variety of beard and mustache waxes. Artius Man, for example, sells strong, affordable waxes that even come in different scents. Shop now to see some of the selection they have available.
5. Practice Regular Fitness
We all tend to put on a little extra weight with time. But if the extra poundage starts to add up, then a little exercise might be a component of your makeover plan.
Beyond the prospect of shedding a few pounds, exercise can have dramatic benefits for your husband's overall sense of wellness. Exercise is associated with the release of endorphins into the body. These happy chemicals correlate to better moods and lower levels of stress.
Between smiling more and stressing less, routine exercise can help your husband look better and more lively whether he actually loses weight or not.
6. Overhaul His Diet
Along similar lines, a proper diet can make as much of a difference as haircut or new suit of clothes.
Again, a few extra pounds isn't necessarily a big deal, but if your husband has experienced substantial weight gain then a change in diet may be needed.
But even ignoring weight loss, eating well promotes healthier skin, hair, nails, and overall appearance. And like exercise, a proper diet is also associated with psychological benefits. And a sense of self and well being should at least be a partial goal of any makeover.
7. Update His Wardrobe
Having cleaned up his appearance and adopted some healthier habits, the big item left is cleaning up the closet. They say the clothes make the man, after all.
We recommend updating his wardrobe piecemeal. Even if you could afford to replace everything at once, you could very well end up chasing trends that will look dreadfully dated in a year or two.
Instead, look for the problem areas: worn or stained shirts, outdated coats, scuffed shoes, that sort of thing. Address these issues first, buying one or two quality articles at a time. Avoid fads to maximize their longevity, and above all else, see to it that he dresses his age.
Look His Best, Feel His Best
If you've ever had a full makeover yourself, then you understand how fresh and rejuvenated it can make you feel. A male makeover will have your husband not just looking good, but feeling like a new man every time he looks in the mirror.
If giving your husband a makeover has left you feeling inspired to follow suit, then check out our tips on planning a spa day for yourself.
Anything to Add? Leave a Comment!