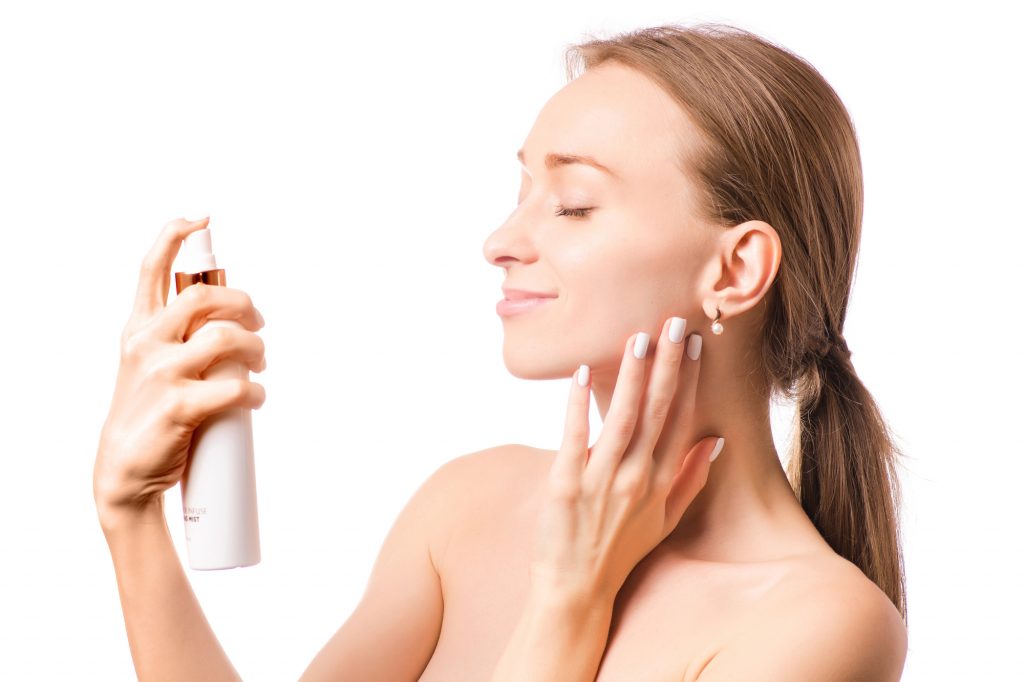 Are you happy with the current state of your skin? If not, you're not alone.
Lots of people have problems with their skin — it's too dry, it's prone to breakouts, etc. It's no wonder the skin care market is on track to become a $135 billion industry in the next couple of years.
Because so many people are unhappy with their skin, there are thousands of products on the market designed to improve it.
Of these products, one of the most hotly debated is face mist spray.
Have you ever tried using face mist spray? Are you on the fence about whether or not it's effective?
Read on to learn more about face mist spray and whether or not it actually works.
What is Face Mist Spray?
A face mist spray — sometimes referred to simply as a face spray — is a tool that can help to hydrate your skin and help it to look healthier.
They can also help you feel more energized and give your skin a nice little mid-day refresher.
Benefits of Face Mist Spray
There are lots of reasons to consider adding a face mist spray into your skin care routine, including the following:
Increased skin hydration
Balanced skin pH
Protect your skin from environmental pollutants and oxidative stress
Soothe irritated, itchy, or sunburned skin
Set your makeup to help it last longer during the day
Face mist sprays are also highly convenient.
They contain many of the same ingredients as other skin care products. But, they're a lot easier to apply since you just have to spray the product directly on your skin.
There's also no need to get your hands dirty when you're in a rush, and you waste less product when you use a spray instead of another type of product.
How to Use Face Mist Spray
Face mist sprays are pretty simple to use.
All you have to do is hold the bottle about six inches away from your face, then spritz it one or two times on your skin. Let it sit for about a minute, then use a tissue to blot off the extra product.
Different Ways to Use Face Mist Spray
The basic application process is the same no matter how you're using your spray, but you can use it to accomplish different goals, including the following:
Enhance your skin's hydration by applying it underneath your moisturizer
Make your makeup look more glowing, dewy, and natural
Use it to set your makeup so it lasts all day long
As you can see, there are a lot of different ways you can incorporate a face mist into your routine, regardless of your specific skin care goals.
How to Choose the Right Face Mist Spray
At this point, you might be interested in picking up a face mist spray for yourself. How do you choose the right one, though? 
There are tons of face sprays on the market these days, but here are some tips to help you choose between them and pick out the best one for your needs:
Consider Your Skin Type
One of the most important things you need to consider is your skin type. Here are some basic guidelines that will help you to make the right decision:
Oily skin: Steer clear of alcohol and drying products that can increase oil production
Sensitive skin: Look for gentle, calming ingredients like rose water
Dry skin: Avoid alcohol and look for oil-based products that give your skin extra nutrients
Acne-prone skin: Avoid alcohol and look for anti-inflammatory ingredients like aloe and antibacterial ingredients like witch hazel
Normal skin: Look for gentle products that contain healthy oils and antioxidants to keep your skin balanced
Your skin type is probably the number one thing to keep in mind when shopping for any skin care product. You can use the highest quality product on the market, but if it's not designed for your skin type, it's going to do more harm than good.
Read Online Reviews
Do your research before purchasing a particular product and find out what people are saying about it. Are they generally satisfied with it, or is it causing them problems?
Try to read a variety of reviews if you can. Remember, everyone reacts differently to different products — try to get a well-rounded perspective so you can decide whether or not a specific product will work for you.
Pay Attention to Price
Of course, price matters, too. You don't necessarily need to pay an arm and a leg for your face mist, but you also shouldn't buy the cheapest product on the market.
With skin care, as with anything else, you get what you pay for. Price should be a factor, but it shouldn't be the only thing you take into account when you're shopping — factor in ingredients and other things, too.
Avoid Irritating Ingredients
There are some ingredients that pretty much everyone ought to avoid when shopping for face mist and other skin care products, including the following:
Ammonium laureth sulfate
Alcohol
Artificial fragrance
Detergents
Alpha-hydroxy acid (AHA)
Some ingredients, like lipoic acid, salicylic acid, and glycolic acid, are not inherently problematic, but they can cause issues for folks with sensitive skin.
Avoid Too-Good-to-be-True Claims
There is no one product that will change your skin. Steer clear of sprays that make too-good-to-be-true claims.
If it claims to be a miracle product, it's probably one you ought to avoid, especially if it comes with a dramatically high price tag.
Looking to Save Money on Skin Care Products?
As you can see, there are lots of reasons to consider using a face mist spray.
Whether you want to hydrate your skin, refresh it, or set your makeup in place, it's a highly effective product. This is especially true if you're using the right kind of spray.
Are you interested in adding this spray to your skin care routine? Do you want to do this without breaking the bank?
We've got lots of resources to help you save money on skin care. Start by checking out this article on affordable ways to care for your skin.
Anything to Add? Leave a Comment!