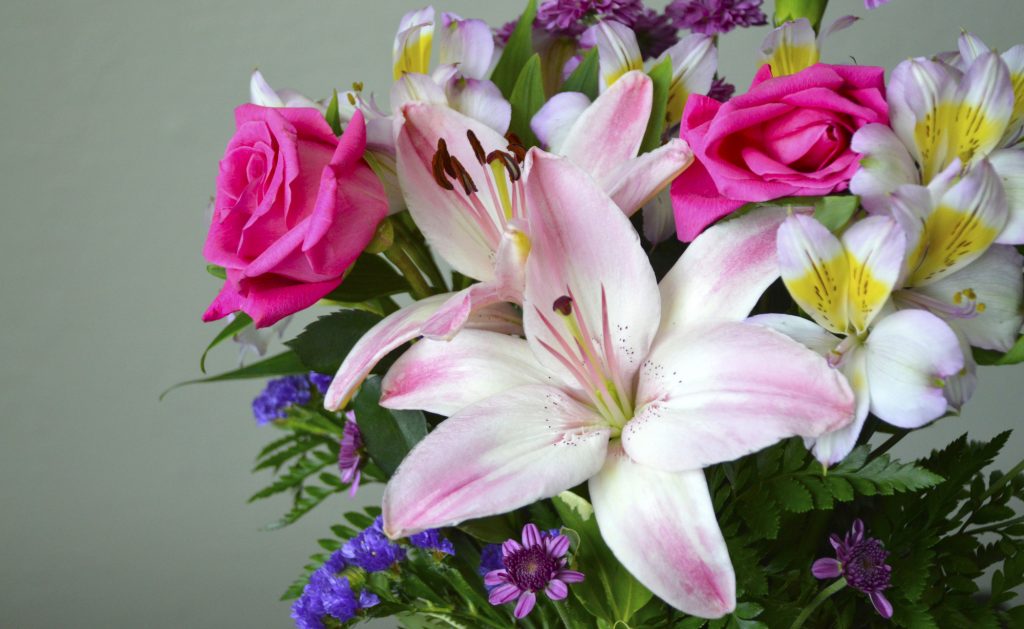 Do you love the look of live flowers in your home?
If so, there are more than 13,000 florists scattered throughout the country that would be more than willing to provide them for you. Regardless of whether you're looking for lilies, roses, orchids, or a floral bouquet featuring many different kinds of flowers, you can track them down at a local flower shop.
But the problem with live flowers is they can be pretty pricey, especially if you're buying them once a month or even once a week. It's not out of the ordinary for a single bouquet to cost between $50 and $100, depending on which type of flowers you want.
There are some simple ways to save money when you purchase flowers for your home, though. Take a look at 10 money saving tips your florist doesn't want you to know below.
1. Shop Around for the Right Florist
As we just mentioned, there are thousands and thousands of flower shops in cities and towns all across the U.S. There are probably at least a few different options located right in your area.
Yet, most people simply pick the flower shop closest to them and buy their flowers from that particular florist. They're under the impression that all flower shops charge right around the same prices.
But this couldn't be further from the truth! The same bouquet of flowers could be two totally different prices at two different flower shops. It's why you should always shop around for the right florist before buying flowers.
It's easy enough to do this today thanks to the internet. You can price shop for different flower arrangements right on the websites of the florists in your area to see where you can get the best deal.
2. Search for Flowers in Your Price Range
If you really love one particular type of flower and it's the only flower you want to buy, you might have to just suck it up and buy it regardless of the price.
But there are so many different types of flowers in the average flower shop, and they come with a wide range of price tags attached to them. Here are just some of the types of flowers you might come across:
Roses
Daisies
Lilies
Carnations
Orchids
Hydrangeas
Tulips
And more!
There are some flowers that are on the more expensive side and others that will look like a downright steal if you're on a tight budget. If your plan is to buy fresh flowers on a regular basis, opt for the less expensive options to keep your costs down.
3. Look for Coupons Before Buying Flowers
Before you buy anything in 2019, you should always look around online to see if you can find coupons for it. It doesn't matter if you're buying groceries, a big-screen TV, or, in this case, live flowers. There's a good chance you'll come across coupons somewhere.
Since it's become easier than ever to place orders for items online, you should be able to track down a promo code for one of the flower shops in your immediate area. You can enter that code at checkout to save big on your flower purchase.
4. Ask If Flower Shops Offer Special Discounts
In addition to poking around on the internet to find coupons for your live flowers, you should also speak directly with someone at a flower shop to see if they offer any special discounts to customers.
There are some flower shops that will offer senior citizen discounts to those 65 or older. There are others that will offer discounts to specific professional organizations that operate in their area. There are even florists that have loyal customer clubs that provide discounted rates on flowers.
It never hurts to ask a flower shop what kinds of special discounts they have available at any given moment.
5. Follow Flower Shops on Social Media
If you're going to run a successful business in 2019, it's just about impossible to do it without establishing a social media presence. It's incredibly important for all small businesses, including flower shops, to set up social media accounts and keep them active.
One way that many flower shops strive to establish themselves on social media is by offering special deals to those who follow them on Facebook, Twitter, Instagram, Snapchat, and more.
Before you start buying live flowers from a florist regularly, follow their various social media accounts and keep tabs on the deals they offer. You could save a pretty penny simply by using the discount codes they provide for followers on social media.
6. Negotiate the Cost of Flowers on Weekends
Did you know that most flower shops have fresh flowers delivered at the start of every week? More often than not, they'll have their latest flower shipments delivered on Monday morning so they can be set up for the rest of the week.
Use this to your advantage by trying to negotiate the cost of flowers on weekends. Most florists are trying to get rid of what they have left on weekends and are usually prepared to offer bouquets at a better price than what they would offer on weekdays.
Studies have shown that florists tend to throw out about 40 percent of their inventory every week. If you play your cards right, you can get your hands on flowers that would be thrown out otherwise at a deep discount.
7. Avoid Buying Flowers Around Certain Holidays
Roughly 40 percent of Americans purchase flowers for Valentine's Day. They spend upwards of $2 billion collectively in the days leading up to the holiday.
Flower shops know Americans are prepared to pay for flowers at the beginning of February, so it's not uncommon for them to jack their prices for roses and other types of flowers way up. It's when they do a lot of their business.
There are lots of other holidays that attract a lot of business for florists as well. Mother's Day and Christmas are two of the other big holidays in the flower industry.
With all this in mind, it's not a good idea to buy flowers around these kinds of holidays if you're just buying them to display around your home. You're going to pay significantly more for flowers during these time periods and end up wasting quite a bit of money in the process.
8. Pick Flowers up Yourself
Most flower shops will provide people with delivery options these days. In many cases, they can deliver flowers to your home or to someone else's home within a matter of just an hour or two after you place an order.
But this will, of course, send the price of flowers soaring. Most flower shops charge a delivery fee that will make your live flowers more expensive than they have to be.
Consider picking your flowers up yourself to avoid delivery fees of any kind. If you're giving them to someone else, they'll mean so much more coming directly from you. And if you're buying them for yourself, you can work a stop at the flower shop into your next round of errands.
9. Care for Your Flowers Properly
The longer you're able to make a bouquet of live flowers last, the less you'll have to spend on new fresh flowers in the grand scheme of things. And it's not as difficult as you might think to make your fresh flowers last longer.
Here are some tips that will help you do it:
Buy the freshest flowers possible from your florist (this might mean purchasing them on a Monday morning as opposed to a Saturday afternoon, depending on when they have flowers delivered)
Begin caring for your fresh flowers the moment you get them home
Cut your flowers' stems at an angle to allow them to get access to as much water as possible
Choose the right vase for your flowers and put them into it as quickly as you can
Fill your vase up with warm water whenever the water supply starts to get low
By caring for fresh flowers, you can get a whole lot more life out of them. This will help you avoid having to visit the flower shop in your area every single week.
10. Skip the Flower Shop Altogether
While there are many people who enjoy patronizing their local florists, you should know you don't have to do this. If your florist isn't giving you a great deal on fresh flowers, you have other options.
For example, there are flower subscription boxes that you can have sent to your home every month to give you the freshest flowers possible at a great price. It'll prevent you from having to take frequent trips to the florist while delivering gorgeous flowers to your doorstep.
Fill Your Home with Live Flowers Today
There are so many amazing benefits that come along with having live flowers in your home at all times.
Flowers will brighten up any space and improve your mood. They'll also improve the indoor air quality in your home and enhance the appearance of your interior design.
Read our blog for more tips on brightening up your home without breaking your budget.
Anything to Add? Leave a Comment!