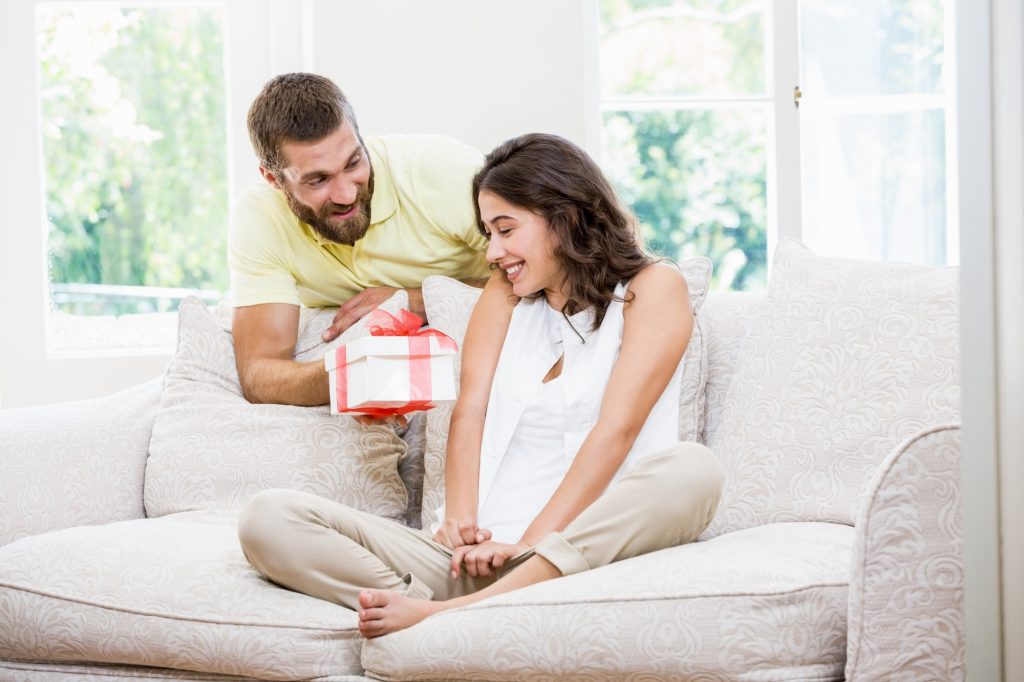 Whether you've been married a year or 50 years, your wife loves to feel special on her birthday. But each year the same question always pops up… what should you get her as a present?
Don't worry, we've got you covered. With a little bit of thought and these helpful ideas, you're sure to find a gift your wife will treasure.
Let's look at 9 birthday gifts for her ideas that will make her special day shine.
Jewelry
When it comes to getting your wife a birthday present she'll love, you can never go wrong with jewelry. That's because no matter what her style may be, there's a piece of jewelry that will suit her perfectly.
If she likes to keep it simple, a minimalist pendant necklace is a great choice. Or maybe she's one to make a statement with a bunch of bangle bracelets. Or get her a pair of pretty earrings to mark the special occasion.
You can find great ideas on this website for something that is sure to wow her on her special day.
Something Cozy
If your wife is someone who likes to snuggle down into something cozy, get her something that will warm her heart.
A soft, comfy sweater is ideal to take the chill off. Or cuddle up in a throw blanket, perfect for those cold movie nights.
If she is someone who loves to spend weekends in her pajamas, a plush coordinating robe is a birthday gift your wife will live in.
Or create the perfect cozy atmosphere for her with a gift of scented candles and her favorite bubble bath.
A Gift Basket of Her Favorite Goodies
Nothing will show her how well you know and love her quite like a personalized gift basket of all her favorite goodies!
This idea is fun because there are no rules to it. You can make it as big or as little as you want. Plus, you can add whatever you like to it!
Does she have a sweet tooth? Make a basket of all her favorite snacks. If she's one that loves an at-home manicure, a basket of supplies and nail polish is sure to please.
If you can't decide on a theme, no problem. Simply gather a bunch of different things she likes and add it to the basket. When you already know she loves everything in it, you can't go wrong!
Day at the Spa
Every girl loves to feel pampered. And nothing will feel as good on her birthday than some rest and beautiful relaxation.
Get a hold of her favorite spa, or one she has always wanted to go to. Schedule a few spa treatments or you can make it a full day of pampering. Choose from facials, massages, beauty treatments, and more.
If you think she'd want to make a girl's day of it, get her family and friends involved! They can even help you pick out the spa treatments that she'll love the most.
Monthly Subscription She'll Love
It's the gift that keeps on giving! A monthly subscription to something she loves is the gift that will put a smile on her face every single time.
And luckily, there's a monthly gift subscription to about anything her heart desires. From wine, flowers, beauty boxes, food, books of all genres, and everything between.
The bonus for you is, you don't have to pick out each gift. All you need to do is decide what subscription to get! The supplier will do the rest – win-win.
Cook Her Favorite Dinner at Home
When trying to think of birthday gifts for her, sometimes all you need to do is make it simple and make it at home.
She'll love the thought and effort you put into making a home-cooked meal for her. You can make it fancy with a three-course meal or make it casual with her favorite comfort foods.
And to top it off, it's not a bad idea to be the one to clean the kitchen. To her, that would be the cherry on top of her birthday cake.
Her Favorite Flowers
What girl doesn't love to get flowers? Especially when they're her favorite ones… and on her birthday, no less.
Surprise her with a bouquet! And getting her favorite ones will show thought, giving her that warm and fuzzy feeling.
You can have the flowers delivered to her workplace. Something that works well when you want her to be the center of attention.
Or bring her home the special bouquet for a more intimate, romantic gift. Rounding it out with a bottle of wine never hurts either.
Signature Fragrance
Is there a perfume that your wife has been longing to own, but never bought for herself? Or have you found a fragrance that you know she'll love?
Go ahead and surprise her with it. Perfume as your wife's birthday present is a very feminine and personal gift to give. And it's something that women always love to wear.
And while you're shopping for fragrance, don't forget to see if the one you want is also offered in a gift set. You'd be able to not only get the perfume, but coordinating lotions and other products to go with it.
Travel Essentials
Does your wife like to travel, whether it be for business or pleasure? Get her some travel essentials that will make her next trip even better.
Have her initials embroidered on a carry-on bag. Get a pair of noise-canceling headphones to make flights more enjoyable. Or find a passport cover that expresses her travel personality perfectly.
Make Your Wife Feel Special with These Birthday Gifts for Her Ideas
Your wife's birthday is a special day to show her how much you care. And with these birthday gifts for her ideas, she'll no doubt feel like a birthday VIP.
Feel like doing a DIY project for your beauty product loving wife? Check out these recipes for DIY face masks!
Anything to Add? Leave a Comment!