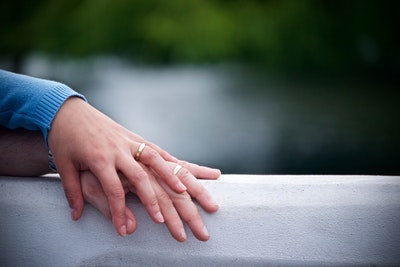 It's your anniversary and you want to do something special yet different. Coming up with cute anniversary ideas can seem like a chore. Relax, there are a lot of great creative ideas that make the day special.
The first step is to have a detailed party planning checklist.
Determine how much money you can afford to spend. Decide if it will be just you and your mate or will others be invited. Next, select a location for the celebration.
Those three steps may already have you overwhelmed. Don't fret, we have you covered. Keep reading for five ideas your spouse will never forget.
1. Host a Cosplay Party
Get real creative with ideas for anniversary celebration parties. Think back to the year you were married. What was the popular movie that the two of you loved?
Plan a themed costume party around the movie. Ask guests to wear costumes and join in on the fun.  
You don't have to overdo it and costumes do not have to be an exact replica of the original outfits. Create some trivia games around your favorite scenes. Throw in some good food and drinks that may have been featured in the movie.
2. Include Family and Friends in Your Cute anniversary Ideas 
Men are not always the best at planning surprises. Throughout your marriage, family and friends have played a role. Include them in your anniversary surprise ideas for your wife. 
One idea is to have each person write a personal message or poem that celebrates your love. Or it could detail a favorite memory shared with you two. Take the messages and have them designed into a personalized keepsake book. 
Include the book with a floral bouquet and have them delivered to her. 
3. Create a Memory Slideshow
A private dinner at home is a perfect way to celebrate your anniversary. Special anniversary ideas for her include hiring a chef to cook a special meal and surprising her with a special slideshow. 
With the use of a slideshow maker putting memorable photos into a keepsake video, is quick and easy.
4. Plan a Scavenger Hunt
Scavenger hunts are a lot of fun especially when there is an actual anniversary gift waiting at the end. Choose your favorite locations around town to leave the gifts or clues that will reveal a special message.
The message can outline plans for the evening or clues about a romantic getaway.  
5. Have a Karaoke Sing-Off 
Creative anniversary ideas don't have to be fancy or expensive. Whether you go to a karaoke bar or bring the party to your house, having a sing-off is great fun.
Choose songs from your wedding night, the year you met, or the year of your wedding. Through in some wings and other finger foods. At the end of the night have cake and a champagne toast.
Happy Anniversary!
Now that you have these awesome cute anniversary ideas it's time to start planning your perfect celebration. Remember to start planning early so you can enjoy the moment.
For more great ideas check out our blogs on family life.
Anything to Add? Leave a Comment!