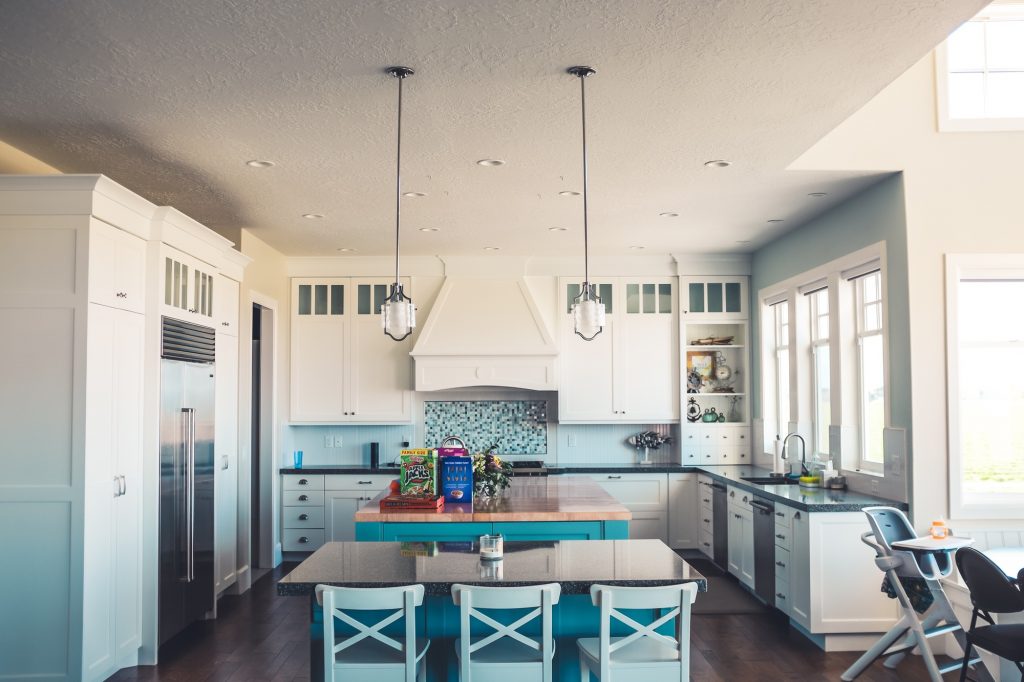 Are you planning to remodel your kitchen but you don't have a huge budget?
It is possible to transform your kitchen and do it at a fraction of the cost. Achieve that perfect kitchen by sprucing up what you have and spending where it counts.
For a remodel on a budget, these thrifty tips will transform your kitchen.
Remodel on a Budget: Make a Plan and Stick to It
Before you dive into your remodel, make sure you have a plan to follow. Having a plan keeps you on track and prevents you from overspending.
It is possible to have a remodeled kitchen on a budget. First, ask yourself some questions before you begin.
Does Your Kitchen Have Elements You Want to Keep?
Certain elements of older homes have character. Embrace the historical integrity of your home to create a unique space that buyers will love.
Your kitchen might be dated, but if you have features like an exposed brick wall or wooden beams, keep them! Worka round that element and focus on updating the rest of the space.
How Big Is Your Budget?
Before you start a major project like a remodel, decide on your budget. This is important if you don't have a lot to spend, as it will keep you focused.
You don't need a massive budget to remodel your kitchen. You can break up tasks and complete them over time and make small changes between projects.
How Much Do You Have for a Contingency Budget?
A contingency budget is money set aside for unexpected costs during remodeling. Think of this money as your insurance.
Set aside roughly 10-20 percent of your budget for this. If you're lucky enough not to need it, your remodel comes in under budget and you save even more.
Give Cabinets New Life with Paint
You never want to cut corners when you're redoing your home, so how do you save money? Remodeling on a budget is possible as long as you know how to give your old space a fresh, new look.
One of the easiest ways to do this is to change the look of your cabinets. As long as your cabinets are in good shape, cabinet painting is a good option to brighten up the room.
White is a popular choice since it brings light into the room. This is a great color for kitchens that have a window providing natural sunlight.
Remember to remove the doors and hinges before you paint your cabinets. You also want to remove everything from your drawers before pulling them out to paint. 
Install New Hardware on Old Cabinets
After you paint your cabinets, make them pop with the right hardware. Depending on the style of your kitchen, you might go for stainless steel or burnished bronze.
You also have the choice between knobs, handles, or pulls. It's fun to pick a unique and unusual design, but remember that it may not suit future buyers.
Not sure where to start with so many options? Find out which hardware style fits your kitchen best for some ideas. Next, look online for discounts on hardware before you visit the home improvement store. 
Don't Move the Appliances
It might be tempting to move the sink closer to the dishwasher or the gas stove to the other wall. But for an inexpensive kitchen remodel, try to leave them where they are.
If you have to make a change, consider your budget and make sure your contingency can cover any big expenses. Remember that spending a large chunk of money rerouting the pipes means you have less to spend elsewhere.
Use Remnant Stone for Countertops
Do you love the look of granite countertops but can't fit them in your budget? Going to a supply yard and asking for remnant stone is a cheap way to get beautiful stone countertops.
If you're flexible on the look, you can replace old countertops with granite or quartz at a fraction of the cost. While you have to be a bit open about veining and color, this is a great way to get a high-end look for a budget price.
This is usually best for small kitchens since remnant slabs are leftovers and tend to be smaller in size. If you're lucky, you can get a large slab for a longer countertop as long as you're open to certain colors or styles.
Tight Budget? Go for Luxury Vinyl Floors
Vinyl is an inexpensive way to update old and tired floors. Both vinyl and laminate are good choices for budget remodels, but vinyl has more moisture resistance. This makes it an ideal choice for kitchen and bath remodeling.
And while vinyl used to look cheap and plastic, newer styles mimic the look of wood or tile at a fraction of the cost. Some vinyl designs even have the ridges and texture of wood planks.
Sheet vinyl is cheapest, although you may need it professionally installed for the best look. Vinyl planks are easier to do yourself, so remember this if you can't afford a professional installation.
Buy Unstained Furniture
When decorating your kitchen after the remodel, buy unstained and unvarnished furniture. Kitchen tables, chairs, and bar stools can cost a fortune. But if you're willing to buy unfinished furniture and put in the work yourself, you can save big.
Not only are these pieces cheaper, but you can pick the stain or paint color that matches your kitchen. You can also sand and re-stain your current furniture if it still looks good.
For the rest of your space, check out budget interior design tips for the finishing touches.
Get the Kitchen of Your Dreams on a Budget
You spend a lot of time in the kitchen, so make it work for you. For a remodel on a budget, prepare your plan and decide on how much you want to spend first.
Once you know what you want to update and change, you can get started. Whether you're hiring a professional or doing it yourself, look for discount supplies and always be flexible for the best prices.
Do this, and you can achieve the kitchen of your dreams for less. Want more thrifty tips? Check out our DIY section for other ways to save money.
Anything to Add? Leave a Comment!