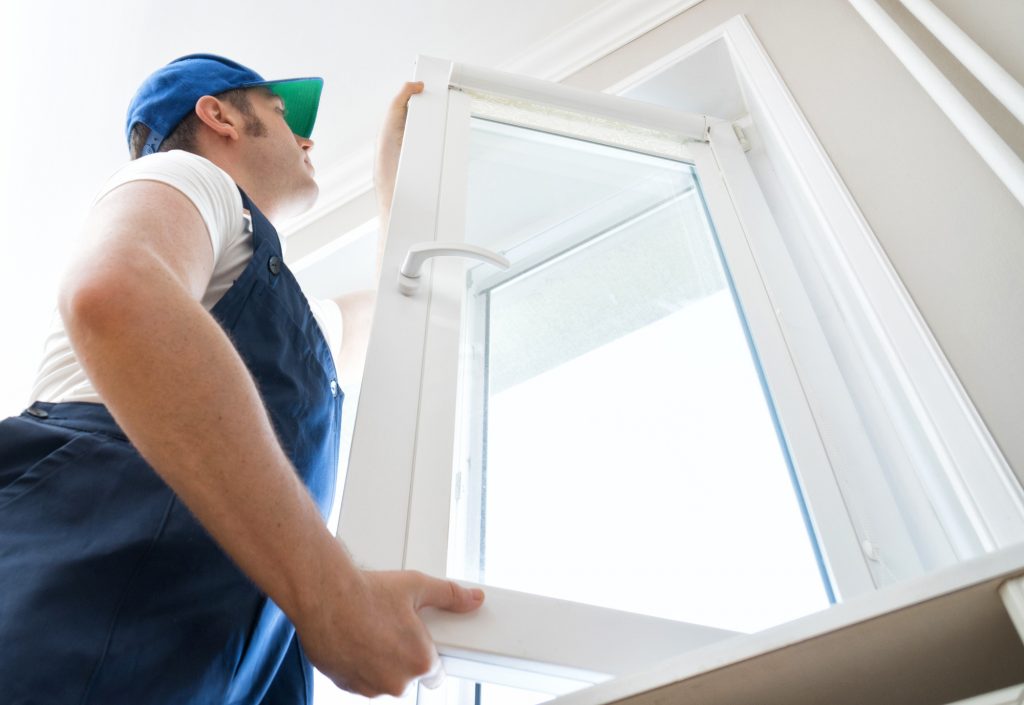 Are the windows in your home more than 20 or 25 years old?
If so, you should consider installing replacement windows right away. Even if the windows in your home haven't given you any problems yet, there's a good chance you're going to start to have issues with them soon.
You'll need to make a pretty big investment in your replacement windows. They can costs upwards of $7,500, if not more, in most cases.
But the investment will be well worth it on your part once you see all the advantages that come along with it. Here are 6 things to know about putting in new windows that'll help make your final decision easier.
1. New Windows Will Give Your Curb Appeal a Boost
Do you dislike the way your home looks when you're standing in front of it and looking at it?
Your curb appeal could use a boost, and that's exactly what your replacement windows will provide. From the moment your windows go in, your home will look like a brand new house from the front.
There are, of course, other ways to enhance your home's curb appeal. You can also install new siding on it, put a new front door on it, or have your existing landscape design replaced.
But installing new windows is one of the easiest ways to improve your curb appeal without taking too long to do it.
2. They'll Make Your Home More Energy Efficient
Some homeowners cringe when they think about the cost of replacing windows. But the truth is that new windows can actually save you money over time once they're in place.
New windows will make your home a lot more energy efficient. The air inside of your home will stay in with your new windows, while the air outside will stay out. This will put less of a strain on your HVAC system as it tries to heat and cool your house.
You'll see your energy bills go down with you install new energy efficient windows. It won't be long before they basically pay for themselves.
3. They Don't Need to Be Repaired All the Time
Your old windows might be hanging on for dear life now. But at some point, they're going to need to be repaired.
Window repairs can end up being very costly. So costly that if you need to have more than a few windows repaired over the years, you're going to wish you had just sprung for new windows in the first place!
It's not a terrible idea to try and fix one window one time if it's the only window giving you headaches. But as soon as you start experiencing problems with multiple windows, it's time to pull the plug on them and install new windows.
It will prevent you from having to pay for window repairs over and over again.
4. They'll Open and Close With Ease
Are some of the old windows in your home stuck in the shut position right now?
This can make it hard for you to welcome fresh air into your home. It can also force you to turn your HVAC system on when it's nice outside simply because you can't get the windows open to cool it off inside.
With replacement windows, you won't have to worry about going through this song and dance anymore. You can open and close your windows whenever you want and control the climate in your home without always relying on your HVAC system.
5. They'll Allow More Natural Light to Enter Your Home
If your home always feels too dark inside, you should think about lightening some of the paint colors. You should also consider replacing your window treatments to allow more natural light to come in.
But if you've tried those things and they haven't done much to help, the next step might be to install new windows in your home. Replacement windows will help you bring a lot more light into your house.
You'll love the way that this natural light makes your home look. And if you ever go to sell your home at some point in the future, whoever buys it will love it, too.
Natural light is something that has turned into a strong selling feature for homes. Do what you can to add more of it to your home by installing new windows.
6. They'll Bring Your Home's Value Way Up
There are many home improvements you can do to bring the value of your home up. For example, you can:
Remodel your kitchen
Renovate one of your bathrooms
Finish off your basement
Add another bedroom
Put on a new roof
Rip out old carpeting and put down hardwood flooring
But putting replacement windows into your home is just about the most effective way to make your home more valuable.
Generally speaking, you can improve the value of your home by about 85 percent of the cost of your new windows. That figure could go up or down slightly, depending on what kind of windows you have installed. But you're almost certainly going to see the value of your home go up by some amount.
That will take care of some of the sting associated with the cost of your new windows. You'll sleep better at night knowing that your home is worth a lot more money than it was before your windows went in.
Install Replacement Windows in Your Home Today
Installing replacement windows isn't the only smart investment you can make in your home. But you won't get the kind of return on investment that you get from new windows with most other home improvement projects.
Just make sure that you work with a reputable window company if you do decide to install new windows. It will ensure that you don't run into any issues in the near future with your windows.
Would you like to see some home improvement jobs you should tackle once your new windows are installed? Check out our blog to see some affordable home improvement projects that will make a big difference.
Anything to Add? Leave a Comment!