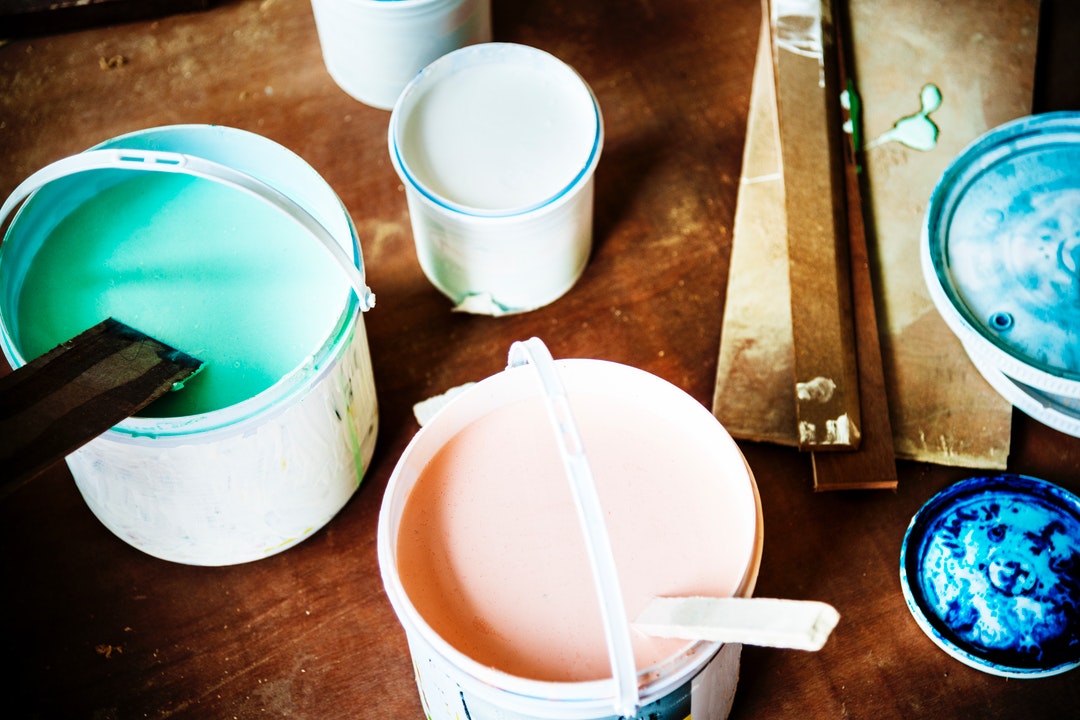 Do you cringe at the costs associated with most home improvement ideas?
That's no surprise, considering the average American will spend around $42,000 to remodel just a few rooms in their house.
As a thrifty woman, though, you know you don't have to shell out that kind of cash to makeover your home. In fact, there are plenty of easy home improvements you can make for $100 (or less).
Here are five DIY affordable home improvements you can make that won't break the bank.
1. Convert a Closet into a Home Office
Whether you work from home or just enjoying spending time on the computer, a comfortable workspace is a must.
No space or money for a full home office? No problem! Why not repurpose one of your closets and turn it into a cozy office space?
Start by removing the door(s) and hanging rod. Install a deep hanging shelf as your "desk" and a few shallow ones above for storage and decoration. All you need now is a comfortable office chair!
2. Upgrade to a Granite Bathroom Vanity Top
Nothing makes your home look dated like an old, tired bathroom.
Give yours a facelift with a beautiful new granite vanity top. Most come with a sink already mounted underneath. Check your local Lowe's or Home Depot–the prices may be a lot less than you'd expect.
If your budget allows, complete your bathroom makeover with a trendy new faucet and mirror. You're sure to love the results!
3. Paint or Wallpaper One Wall
Wallpaper can be expensive, and painting is time-consuming. But what about painting or wallpapering just one wall?
This works especially well in rooms with plain walls and small (or absent) windows. A wall of color or a vibrant pattern is all you need to turn the room from boring to beautiful.
It also frees you up to choose a fun, bold pattern that would be too overwhelming on all four walls.
4. Create a Doorway Display
Do you have lots of knickknacks, pottery, or mismatched dishes? Don't leave them buried in a box–put them on display!
Give your home a fresh and modern look by installing some narrow shelves above the doorway of your kitchen, bedroom, or office.
Paint them to match the door trim, then fill them with your choice of display items. This is also a great excuse to hit the nearest thrift store.
5. Throw Down a Carpet
If new flooring is out of the budget, why not update your home's look with a stylish new carpet?
A Persian carpet is a simple addition to give your living or dining room a sophisticated feel. For a more modern look, consider a soft gray shag carpet or a vibrant pattern that matches the room's existing decor.
There are lots of fun trends in carpeting right now-find the one that's perfect for your home.
Final Thoughts on Affordable Home Improvements
As you can see, making home improvements doesn't have to cost a fortune.
In fact, these affordable home improvements will greatly add to the value of your home-without draining your bank account.
Now that your home is in beautiful condition, it's time to focus on your yard. Click here for five great (and affordable) upgrades you should make to your yard and garden.
Anything to Add? Leave a Comment!