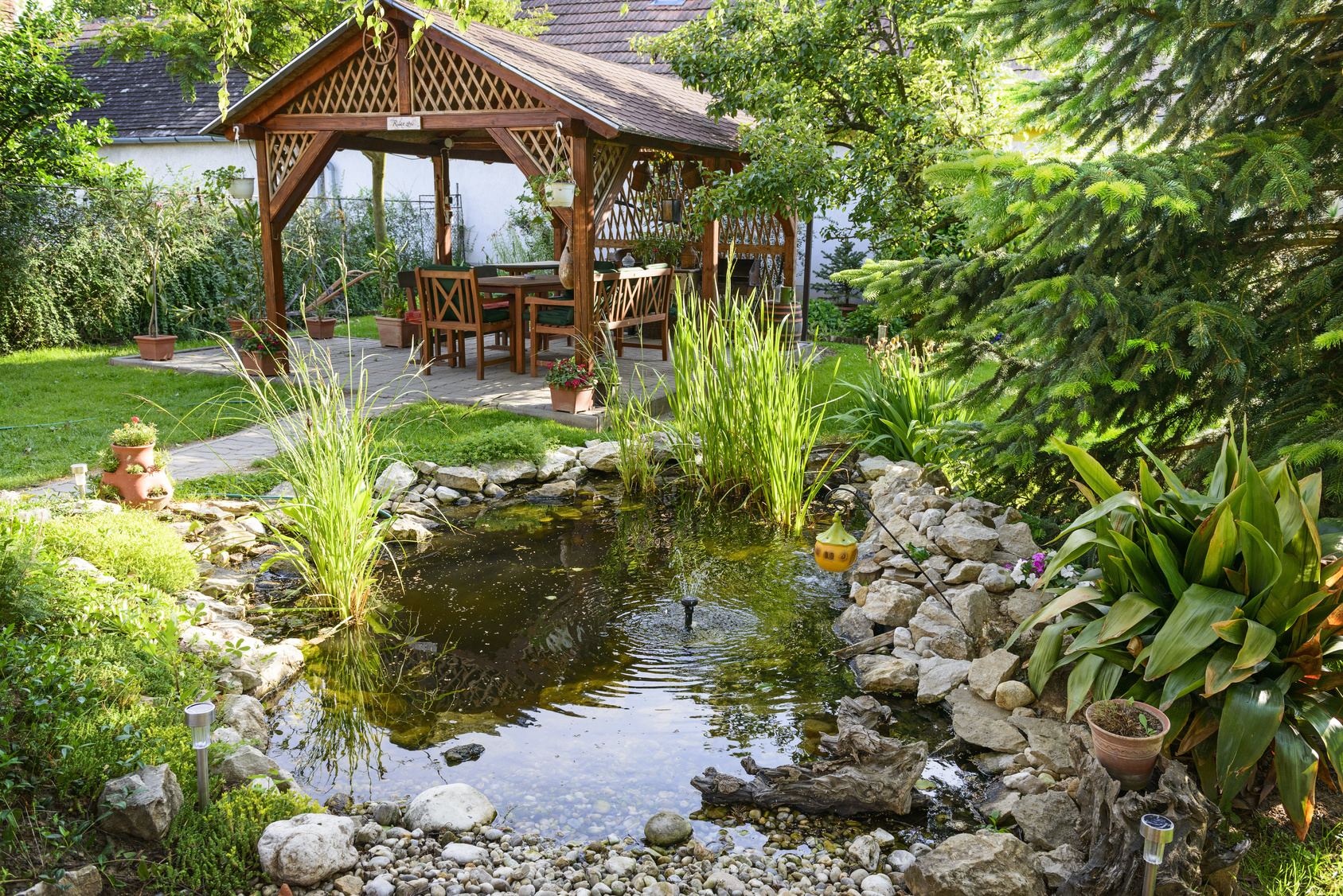 Is your garden looking a little sad or tired?
Even if you have a great collection of perennials and annuals that give your garden style and color, it might still be lacking a certain something.
You might feel inclined to pack in some more perennials and annuals, but take a pause and read on. There's something else you can do. And it's much easier.
This job calls for garden accessories!
Garden Accessories Give Your Backyard Real Personality
And you don't even need to spend a lot of time or money to do this. Just try out any or all five of our suggestions below to give your garden a little (or a lot of) extra zip!
The Joy of Succulents
You can create small bucket planters, wreaths, shadow box wall hangings, even entire walls with succulents. It's plant artwork.
And they're the perfect "material" for these projects because they grow slowly and have low water requirements. They come in a wide variety of colors and textures so you can mix them to create amazing and impressive patterns.
Unlike some of the showier annuals, you won't need to spend a fortune on these plants either. Head to the nursery or your local farmer's market and you'll see how affordable they are.
Flea Market Finds
Of course, you can find actual garden furniture and the sort at flea markets. And that might well be your thing. There's something delightful about an old school patio set straight out of the 1950s.
But if you're up for stretching your imagination, and your dollar, you can transform unconventional pieces into something amazing. Grab your trusty gardening tools and turn that old metal cooler into a planter. Or perhaps flip over that dilapidated wire crib frame and throw on some pillows to create a makeshift outdoor couch.
The possibilities are endless.
Totem Birdhouses/Birdbaths
Give your garden an additional splash of color without adding any more plants.
Building a totem birdhouse or birdbath isn't tough. Just pour through your cupboards or your local thrift store and gather up various household dishes and glassware. Pick shapes and colors you find appealing.
Then, using a long-lasting and durable adhesive, stack them to build your own unique totems. Place cups and saucers at the top to give birds a place to bathe.
If you choose, you can even mount a small birdhouse up there too – giving the birds a house with a view and a pool!
Vertical Gardening
Just like with that wall of succulents, you can also experiment with vertical gardening.
Incorporating vertical structures like arbors, arches, pergolas and gazebos can give the sensation of an outdoor garden room. They'll also add height and depth.
And vertical vegetable gardens are all the rage these days. Aside from the many benefits – plants receive more sun, harvesting is easier, less potential for rot, safety from critters – they can be really beautiful too.
Garden Art
There is so much garden art to be found at art fairs these days.
You've seen it – whimsical flowers made from clay, animals sculpted from scrap metal parts, wind chimes of colored glass and beads, etc. A few of these small simple pieces can add huge personality to your backyard.
Or if you're the crafty type, you could even make your own art with recycled water bottles. It's really easy!
So Go Ahead and Jumpstart Your Garden's Wow Factor
You'll love the results and have a garden you'll be proud to show.
And keep an eye out for future advice right here on thrifty gardening tips. If you have any garden accessories or tips of your own you'd like to share, feel free to comment below!
Anything to Add? Leave a Comment!