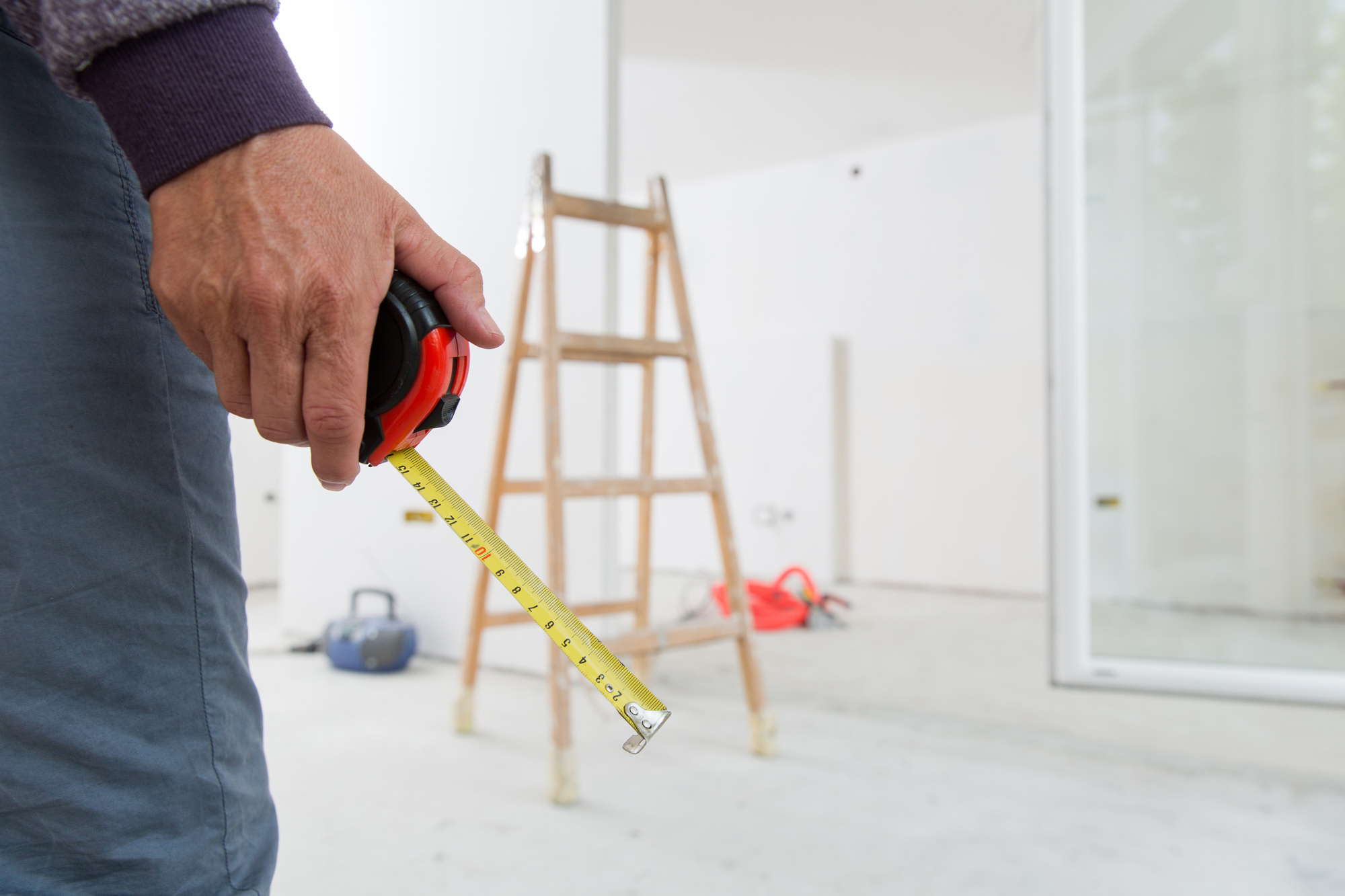 You work hard for every dollar so you can enjoy your downtime with family and friends at home.
It's easy to get into a rut or to find that your taste and needs change as your family does. Home renovations are a great way to fall in love with your home again and maximize the potential of the space you have.
But with the average cost of a remodel anywhere between $18,000 and $36,000, it may seem like an impossible dream.
You don't have to restructure your house to give it a facelift that's practical and won't drain your life savings.
Check out these 5 awesome tricks for home renovations on a budget
Saving on Supplies and Materials
There are several ways you can cut costs by being a smart shopper and doing your research.
Habitat for Humanity Restore
This is an excellent option worth looking into. If you're looking for building supplies, cabinets, fixtures, and other renovation materials this may be someplace you want to check out.
You'll not only get a great price on materials but you'll also be helping a great cause.
Wholesale, Garage Sale and Online Sale
Shop around. You don't need to go into debt to update your living room or brighten your kitchen.
Look for deals on discontinued styles, second-hand options and wholesale or overstock prices.
Garage sales can be an awesome place to find furniture, materials, and accents to complete your new look.
Make Money from Your Home Renovations
You may think that sounds improbable, but there are ways to make some dough while you complete your home renovations on a budget.
How-To Videos and Blogging
Why not film or blog about it. You could be the next online home renovation sensation with one viral post.
Make how-to videos and instructional blog posts if it turns out great. Many people monetize their blog or YouTube channel to maximize their return.
And there's always America's Funniest Home Videos, What Not To Do videos, and blooper reels that could be in your future.
Submit articles to online magazines to contribute content. Many pay for videos, pictures, and articles from freelancers.
Influencer and Reviews
If you already have an established blog or Instagram presence, you may be able to turn that following into savings.
Propose to local stores your willingness to review, promote, and provide positive social media marketing in exchange for discounted or donated materials and services.
If you're planning on future renovations consider building your online following now so you can use your online presence as a bargaining tool when you shop for supplies.
You need to build some influence to be an influencer or have anything to offer.
Small Details Make a Big Difference
You don't have to tear down walls and throw your furniture away to make a huge difference. Adding more effective lighting, unique accents, fixtures, and details can have a noticeable effect.
Often it's not that people don't have enough space; it's that they don't make the most of the space they do have.
What's Your Biggest Issue?
Identify what you want to accomplish most with the renovation.
Do you need more space? More storage? Are you craving more color or more personality?
Once you know what you want, you can develop a plan to best accomplish that.
You may not need a whole new room added on so the kids have a place to play. It could be as simple as more storage, a craft or game table that folds up into the bookshelf, and some chalkboard paint for the rec room walls.
Energy Efficient Answers
If you're looking to save money then you want to be more energy efficient. This doesn't mean you have to install solar panels on your roof or start driving a car that plugs in.
You can make some small changes that will make a big difference in the long run.
Switch Off, Switch Out, and Unplug
Your energy bill may be sucking pressures dollars out of your budget. Americans spend $19 Billion on energy bills for idle electronics.
Unplugging appliances, electronics, and chargers when not being used can make a significant difference in your energy bill and that means more money for your renovation budget.
The average American household has approximately 50 devices, chargers, electronics, and appliances not being used that are drawing power.
Lightbulbs and Windows
Switch out your light bulbs for energy efficient ones and don't just help the environment but your bank account too.
You can save as much as $75 a year by making the switch.
New Windows
While new windows may seem like a major investment, they are well worth thinking about.
They can provide a whole new look to a room and entire home. It may even be good for your health as it allows more natural light into your living space.
They can also save you a sizable amount on your heating and cooling costs.
If you shop around and talk to an expert at a store such as Renewal by Andersen windows and doors, you can find the best option for your budget and vision.
Putting the investment into new windows can save you a lot of money in the long run and increase the value and aesthetic of your home.
Upcycle, Paint, Refresh
A coat of paint, a refinished bookshelf that's built into the wall or reupholstered furniture can give a whole new look to a room.
Check out Pinterest, DIY videos and other resources to develop a vision for the space you have.
A change in color scheme, new cupboards, shelves, and organization can be an easy way to make you feel like you're in a whole new house.
Think about solutions like outside sheds, converting the garage into an office, or making better use of your unfinished basement.
Donate stuff you don't want or use. Some places give you a discount if you donate enough bags. Then you can pick up new items to go with your new look.
Invite Friends to Share Their Talents and Time
We're always saying we wish we could spend more time with friends and family. Why not do it while holding a hammer or a paintbrush?
You have friends with talents and skills. Put on a pot of coffee or crack open a beer and pick their brain for cost-saving tips.
Plan a barbeque or throw a summer party and build memories while you build a new kitchen nook.
Take Your Time, Think Outside the Box
You don't have to change everything at once. Pick the projects that will bring you the most joy when they're done and start with them. Set a budget and do your research.
Your renovations are supposed to bring your family happiness not create financial and life stress. Do one project at a time. Shop around and don't just stick to the traditional frustration and debt of major home renovations.
Think outside the box and see the big picture. Smart choices can make a huge difference without creating a huge debt.
For great interior design ideas check out this blog post
Anything to Add? Leave a Comment!