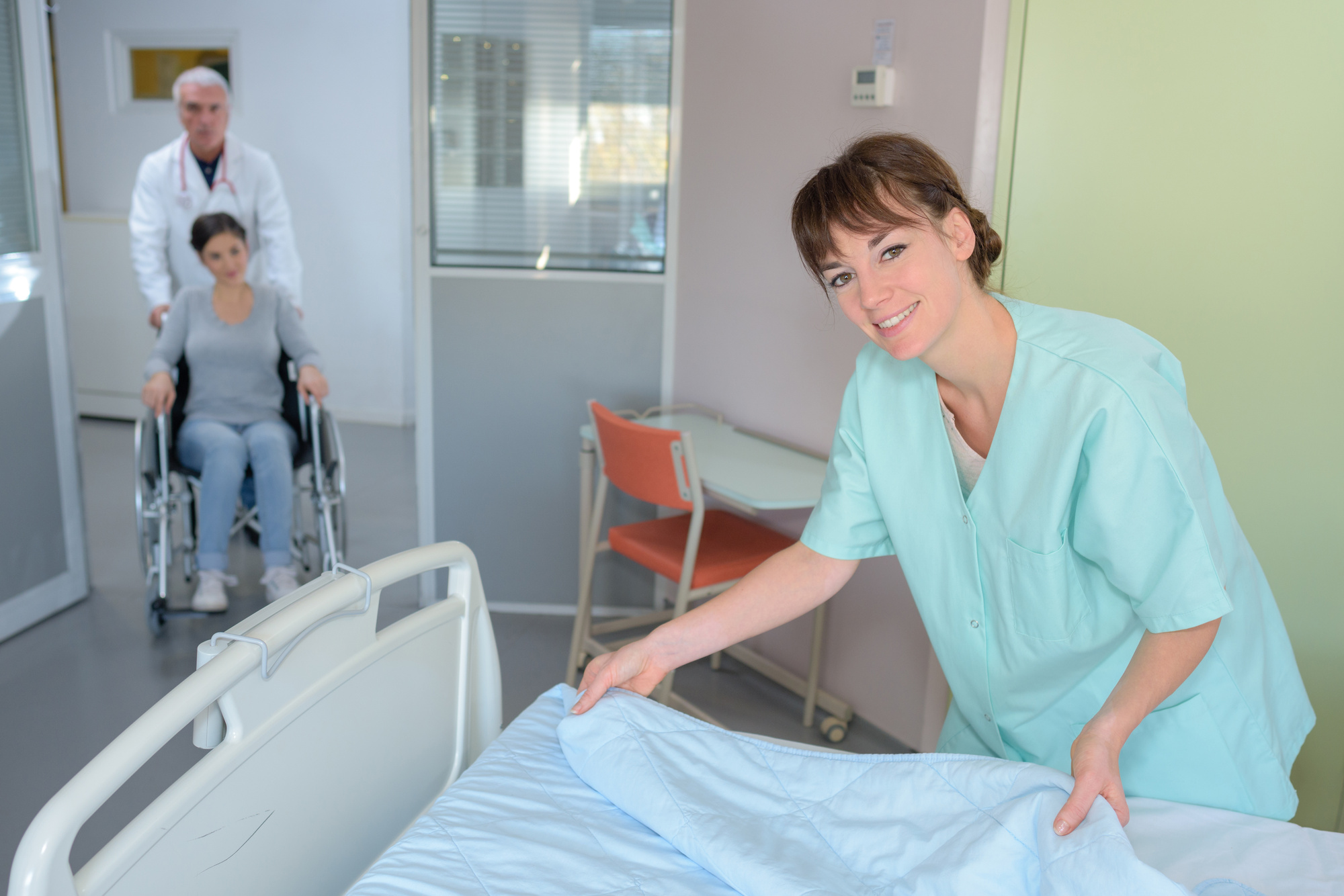 You're the nurturing type. You've always dreamed of working in a hospital, nursing home, or anywhere else you can help people. You're not alone. Over the course of the next six years, medicine is projected to have the largest growth of any industry in the country.
The only problem is that this would be your first medical job, and you're not sure what kind of hospital jobs there are for people with no experience. Well, it turns out that there are quite a few. All you need to do is think outside the box a little.
Check out these ideas for how to get a job in a hospital with no experience and see how you can make that dream a reality.
Figure Out Your Ideal Choice
Healthcare is a very complex field, and a lot goes into making any medical facility run smoothly. This means that there are a few different types of work with a few different requirements.
If you're the more hands-on type who wants to deal with patients and help them directly, then you might want to look into medical school. Keep in mind, not every care job requires a degree.
Among those that do require a degree, there is no one-size-fits-all approach. A medical doctorate may qualify you for most jobs, but that's a lot of time and money to use if you just want to be a Radiologic technician or a phlebotomist.
For those who prefer a more bureaucratic, behind-the-scenes approach, there are plenty of clerical and secretarial positions in the medical industry. These types of jobs often require education, but of a different kind.
Instead of medical procedures, those going a clerical route will need to learn medical terminology and various medical office functions.
How to Get a Job at a Hospital with No Experience: Medical
Now that we've gone over the broader types of medical jobs, it's time to get into specifics. What kinds of medical jobs are out there for rookies? Specifically, what are some of the more treatment-centered jobs you might be qualified for?
It'd be pretty time-consuming to go through each one in depth, so below is a list of some of the various jobs, and a few major details for each one.
Medical or Healthcare Assistant This is the technical term for the person who takes your weight and blood pressure before an appointment, cleaning beds and helping hospital patients get dressed, and other cleaning and basic medical duties. Medical assisted typically need one or two years of schooling.
Dental Assistant A dental assistant is someone who works with a dentist, performing occasional medical tasks and paperwork. At most, you may have to earn an associate's degree and pass a certification test. The average pay is between 17 and 18 dollars per hour.
Dental Hygienist Since we're talking hands-on medicine here, another job you might consider is a dental hygienist. Dental Hygienists are much like dental assistants, except they have less paperwork, get to work more with patients, and generally, get paid more. Becoming a dental hygienist typically requires about as much education as a dental assistant and both have to pass a certification test.
Lab Worker Technically, there are a lot of different jobs in this category, and a lot of factors depend on what exact job you choose. Regardless, laboratory workers usually require an associate's degree, while a few others will require a bachelor's degree.
Registered Nurse Perhaps the most obvious medical career next to a doctor, a registered nurse is a medical practitioner who performs all manner of tasks, most of them medical. Becoming a registered requires a bachelor's degree, and the working hours are often less-than-ideal, but the payoff is worth it. RNs make well above the national average, with the typical salary being about $32 per hour.
How to Get a Job in a Hospital with No Experience: Clerical
Perhaps you're not the type who is comfortable dealing with patients. Sure, you know the importance of the business, but needles and blood and all the rest aren't something you're comfortable dealing with.
That's perfectly okay because there's a lot more to medicine than just getting your hands dirty. There's plenty of clerical work that goes into it as well, from secretaries to transcriptionists, there truly is something for everybody. Though there aren't as many careers in this category, there is still a decent amount, so we won't go into much detail.
Medical Transcriptionist Perfect for somebody with exceptional typing skills, a medical transcriptionist is a person who listens to recordings of doctor visits and other forms of medical consultation and creates a typed copy for record-keeping purposes. Medical transcriptionists typically need a one-year vocational degree or an associate's at most.
Medical Secretaries Less heavy on typing, but big on paperwork, medical secretaries perform many functions. They help with billing a patient's insurance and keeping medical histories. Medical secretary work requires vocational training.
Medical Records and Health Information Technicians Much like secretaries, these workers are responsible for organizing patient records and making sure they are current. Like others in the field, this job requires vocational training or an associate's degree.
The Best Medicine
So, let's revisit the question of how to get a job in a hospital with no experience. It turns out that there are a lot of different ways, and it all depends on what career you wish to pursue.
You may be looking for a medical job or a clerical job, and either option will change your path a bit. First and foremost, though, it almost always comes down to education.
Whether you need to know the medical terminology or actual medical procedures, there are college programs for it. That's definitely a good thing because most medical jobs won't even look at you unless you have the right certification or degree. On the bright side, medical jobs are in high demand, so there is definite job security in it for you.
If by any chance, you need any extra advice, we've got your back. Whether you need to know about pay stubs, or want advice on becoming a medical writer, we're here to help.
Anything to Add? Leave a Comment!