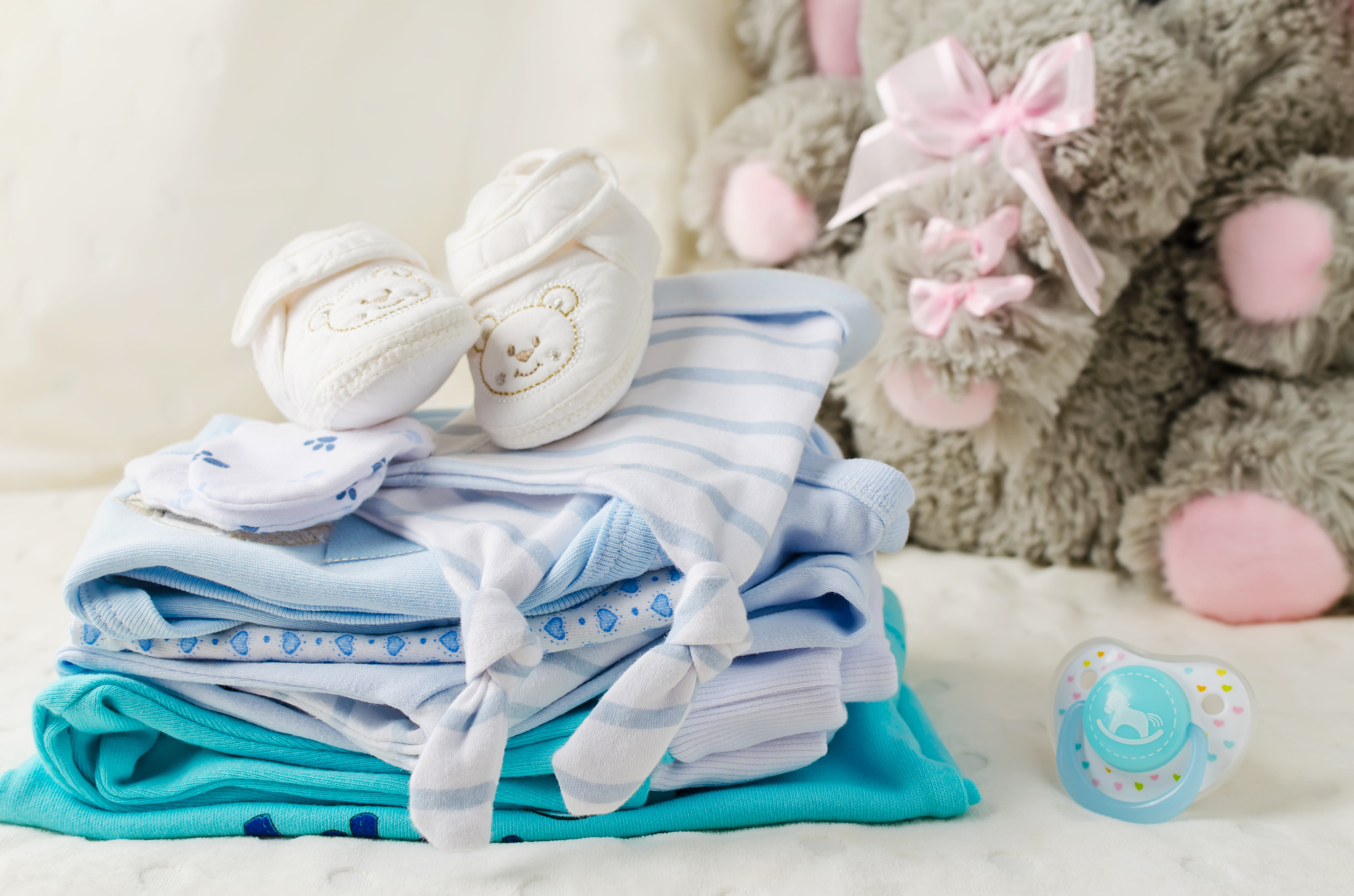 Raising a baby is far from easy. It's also far from cheap.
Even if you're pinching pennies and not yet investing in college savings or life insurance for your little one, the first year of your baby's life is likely to set you back $20,000 or more.
This makes finding ways to save some cash important for all parents, new and experienced alike.
One great way to do this is by learning how to shop for and choose affordable baby clothing. Keep reading to learn 10 great tips for saving on your little one's clothes.
1. Keep It Neutral
Whether it's your first child or your third, it can be tough to stop yourself from buying every cute, patterned onesie or colorful pair of leggings you pass in the store.
One brightly colored, trendy onesie might seem harmless enough. But if you're also tempted to buy pants, socks, shoes, or other items to match, you're looking at a hefty price tag for a single outfit.
Instead, stick to neutral colors and patterns for the majority of your little one's clothing. That way, everything matches. Not only will this save money when buying clothes, but it'll also make it easier to wash the clothes and save you time when it comes to dressing your baby!
2. Don't Give in to Holiday Outfit Pressure
From Christmas to Easter to birthday parties, it can be tempting to dress up your baby for photos and family gatherings.
But those fancy outfits can also set you back anywhere from $20 to several hundred. And since your growing sprout won't fit in them the following year, or even the next holiday to come around, you won't get much use for your money.
Your friends and family are going to think that your little angel looks adorable, no matter what he or she is wearing. So pick something soft and comfortable for passing around your little one, and save your money for other fun holiday ideas!
3. Mix and Match Onesies and Pants
The best baby clothes are also the simplest. Long or short-sleeve onesies in soft fabrics and pants in the same keep your baby comfortable and won't restrict their range of motion.
But while neutral colors will save you money, adding a little color isn't a bad thing either. To stay within your budget and add something fun to your little one's wardrobe, ditch the old rules about what matches and what doesn't.
Mixing and matching colors and patterns of onesies and pants can be a fun, inexpensive way to brighten your little one's look without breaking the bank.
4. Skip the Sweaters and Sweatshirts
When the temperature starts to drop, you likely bundle yourself up in sweaters, thermals, coats, and more. First-time parents, in particular, tend to do the same to their little ones.
But if your baby is too small to be walking around in the cold or playing in the snow, you likely won't be keeping him or her outside for very long. So before you drop a ton of money on sweaters and sweatshirts you'll take off of them once you get inside or coats that they'll only wear for a few minutes a day, think again.
You can just as easily dress your little one in his or her normal clothes, and then bundle them in a few blankets to keep out the cold.
5. Buy Big
Babies grow as much as an inch to an inch-and-a-half every month. That cute outfit you bought one month is likely going to be way too small in just a month or two.
While there isn't much you can do–after all, you want your little one to grow–you can save some cash by buying clothes a bit bigger than your baby's current size.
6. Save on the Basics So You Can Splurge Elsewhere
If you still want to buy cute outfits and clothes for special events, there are plenty of other ways you can save.
One great way is by saving on the basics. Basics like onesies, sleepers, socks, and leggings don't vary much among different baby clothing brands.
So skip the expensive options and opt for bulk packs, clearance finds, or bargain brands. That way you can splurge on the cute outfits instead!
One great area to splurge on are accessories like headwraps. These are cute accents for any outfit and can be adjusted so that your baby will get months of wear out of them. Learn more about headwraps here!
7. Don't Buy Ahead
Maybe you want to snap up that cute winter coat before it sells out at the store, even though it's still warm outside. Or you want to shop last season's finds on clearance racks to save some cash.
But buying ahead for clothing for future seasons is a big mistake. If your little one grows faster than expected, you may find yourself with items that are far too small, and that you've had too long to return.
When you're trying to stick to your baby budget, make sure that you're buying clothing as they are needed, and not a moment sooner.
8. Consider Shopping Secondhand
If you've had more than one child, you know that hand-me-downs are a great way to save some money. So why not save some cash by shopping secondhand as well?
Shopping yard sales, secondhand stores, and online shops like eBay are great ways to score great deals on gently-worn baby clothes. After all, no little ones stay one size for long, so it's likely you'll find lots of great deals on items that weren't worn more than a few times.
Just be sure to wash the items before dressing your baby in them.
9. Let Your Little One Go Barefoot
There are few things cuter than tiny baby shoes.
But not only can these be expensive, but your baby also doesn't really need them. When babies are learning to walk, its best to let them do so inside, barefoot. Shoes can make them unsteady. Plus, like clothing, babies grow out of baby shoes very fast.
10. Choose Unisex Colors and Styles
Planning to have more children after this one? Save yourself some money in the future by choosing mostly unisex colors and styles.
This will make it easy to pass them down to your future babies.
Finding Affordable Baby Clothing
Now that you know a few tips for saving money, it's time to start shopping for affordable baby clothing for your little one.
Wondering where to start shopping? Check out this list of the best baby clothing companies to help you get started.
Anything to Add? Leave a Comment!