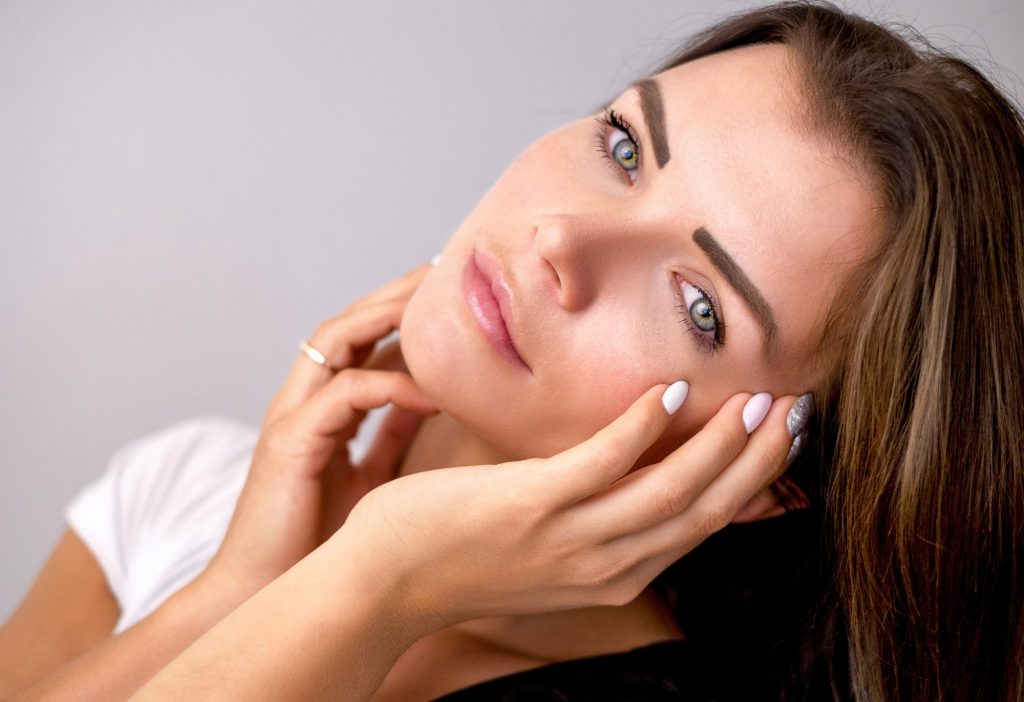 If you are looking for thrifty ways to maintain beautiful skin, you might be stuck on expensive cosmetics and ads for chemical peels. Those aren't in every budget, and they for sure aren't gentle on skin.
Keeping your skin healthy doesn't have to be expensive, and it doesn't have to involve a lot of chemicals. Take these five tips to heart, and enjoy the gorgeous skin you've always wanted without the hassle.
5. Face Mask
A face mask helps keep your skin glowing and beautiful by refreshing the pores. Apply a mask to your skin once a week (or more) to feel refreshed. 
There are plenty of masks you can make at home with ingredients you already have. Things like honey, egg, and oatmeal are great for your skin and you doubtless already have them in the cupboard.
Masks are a thrifty way to keep your face clean and skin moisturized. Using a moisturizer is also important, but a weekly treatment can help.
4. Take Care of Yourself
If laser therapy isn't your style, look into more natural ways of refreshing skin. Getting enough sleep keeps your skin fresh and allows it more renewal time while you rest.
Speaking of resting, relaxing often lowers stress and helps prevent wrinkles. Trade home massages with your partner, roommate, or spouse. Or take a bath – that way you get some alone time and relaxation.
Another way to take care of yourself and your skin is regular exercise. Sweating helps get rid of the toxins stored in your body, and it opens your pores. You also have the added bonus of endorphins and weight loss.
3. The Right Foundation
Choosing the right liquid foundation for your skin helps take care of your face and keep it beautiful. Something that doesn't clog your pores is important, the same way taking off your makeup before you go to bed is vital. Natural products don't harm skin or cause acne.
One last tip – make sure you're using the right brush to apply it. It helps keep the coverage smooth without needing more makeup, which cakes on and clogs pores.
2. Eat A Colorful Plate
If you load up on fruits and vegetables, your body and your skin will thank you. Being healthy starts with the food in front of you.
The vitamins and minerals in the food will work on your skin from the inside out, while you use these other tips to work on it from the outside in. Improve skin tone, oil levels, and elasticity by eating the right foods for your skin.
1. Top Tip for Beautiful Skin
Without question, the best way to keep your skin healthy is to protect your skin from the sun. Wearing a non-greasy sunscreen every day, even cloudy ones, prevents burns, freckles, and spots of skin cancer.
As the skin ages, sun exposure also leads to more wrinkles and dark spots. Wearing a hat or staying the shade can also help. Don't forget to reapply the sun lotion according to directions for the greatest effectiveness.
Healthy You
To achieve the beautiful skin you've always wanted, follow these tips. Use a face mask, take care of yourself, find the right foundation, and eat a colorful plate. And the most important part of healthy skin is protecting it from the sun.
Healthy skin doesn't have to be expensive. Thrifty alternatives like these can give you the glow you want at the price you need.
Read more about healthy living and beauty secrets on Thrifty Mama Ramblings blog.
Anything to Add? Leave a Comment!