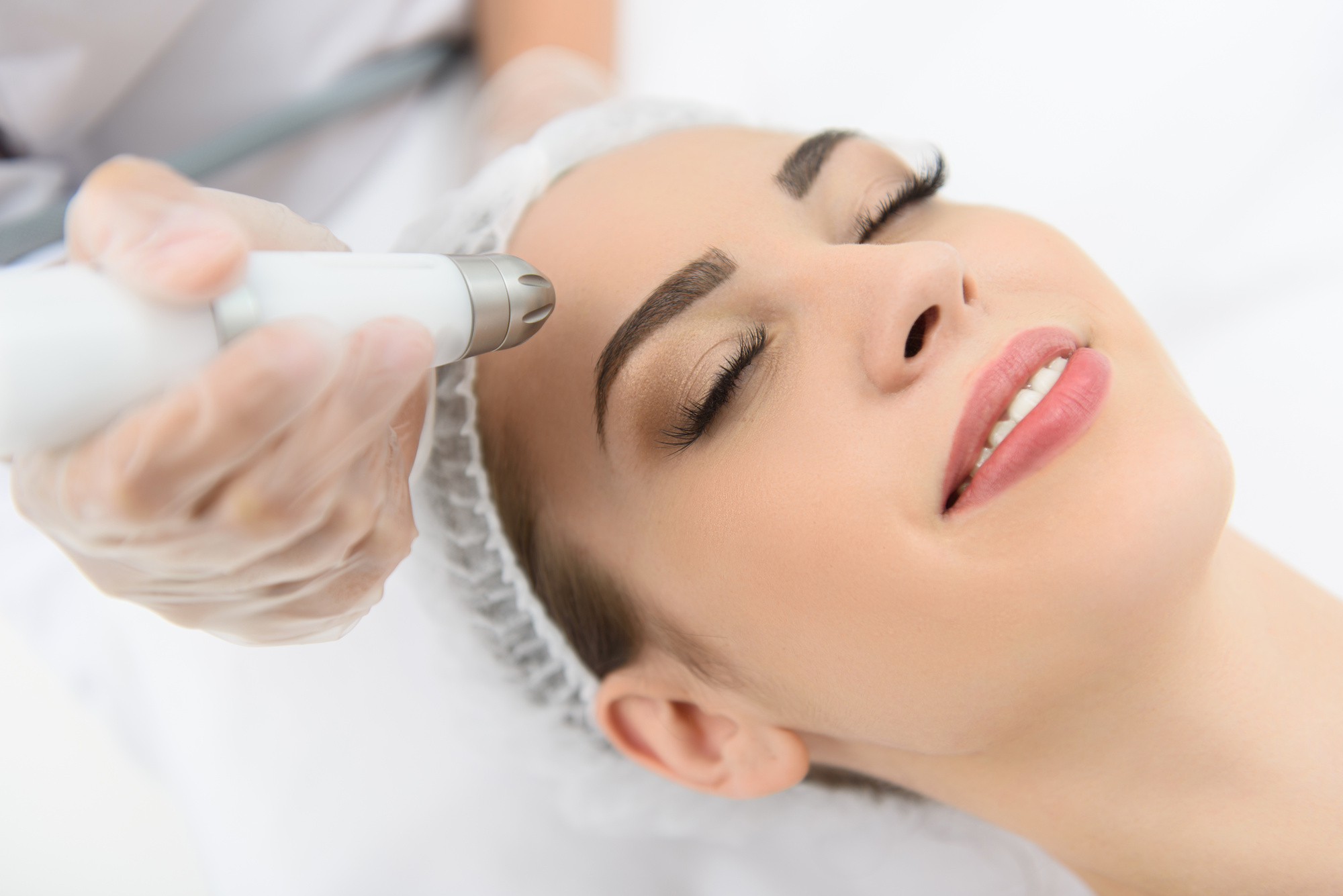 Perhaps even worse than seeing those first strands of gray is realizing your hair is thinning.
While it's a natural part of aging, the thinned-out look just doesn't tend to work for women as well as men. So what do you do? There are recommended at-home remedies, suggested vitamins and tons of products promising amazing results.
But none quite compare to low-level laser therapy.
Are you losing hair? If you want those lustrous locks back but aren't so sure about laser beams surrounding your head, you've come to the right place. We'll tell you all there is to know about low-level laser therapy here.
The History
In 1967, only a few years after the first working laser was invented, a Hungarian doctor tested the machine on mice to see if it would cause cancer. His name was Endre Mester, and his findings would create a new age for hair care.
After shaving the test mice and splitting them into groups, he applied low-level laser therapy to the test group. In so doing, Mester made a startling discovery. Instead of cancer, Mester discovered the mice's hair was growing at an accelerated rate.
Although it has been used for decades, low-level laser therapy has only recently gained mass acceptance. Today, it is viewed as a beneficial method for hair restoration and is approved by the FDA. Discover more about low-level laser therapy's widespread use and acceptance here.
What Is Low-Level Laser Therapy?
In low-level laser therapy, a machine applies a specific wavelength to your scalp. Usually, this wavelength is between 630 to 670 nanometers, which has been shown to foster hair growth.
Low-level laser therapy is offered through several methods. Customers can purchase caps or combs to use at home several times throughout the week. Patients can also undergo therapy with a doctor, who will use a machine to apply the light.
How Does It Work?
When the light is applied to your scalp, it is absorbed in the outer layer of the skin. Cellular energy in the hair follicles is created, strengthening the cells for hair growth. The follicles expand to create new, thicker hair.
The process also increases blood flow to the hair's roots, which helps bring the nutrients and oxygen to the follicle. These are necessary elements for healthy growth.
The Benefits
Low-level laser therapy has many great benefits for users.
Hair Regrowth
Androgenetic alopecia, or hair loss, affects half of the males over 40 years of age and 75% of females over 65. It's estimated that 80 million men and women in the US experience drastic hair loss.
The greatest advantage of low-level light therapy is that it actually works. In one report, of 32 patients with androgenetic alopecia who underwent light therapy, 8 showed significant improvements and 20 showed moderate improvements. The remaining 4 demonstrated no improvements.
As a 2013 and a 2016 study say, it is both "safe and effective."
Unfortunately, the therapy only works to strengthen existing follicles. If you are completely bald, this therapy will not work.
No Pain
The low-level laser used in this therapy causes no burning or pain whatsoever. This is because there is no intense thermal energy in the light source, which is why it is often referred to as "cold" laser therapy.
That means no pain from surgery or weeks of recovery.
Non-Invasive
Even better, this form of light therapy is not invasive at all. Doctors don't have to cut into your body in order to help your hair regrow or attach hair from somewhere else.
It's pain-free and easy.
At-Home Treatments
If patients choose, products can be purchased for at-home treatments. That means no more having to go to the doctor's office. It also means you can undergo the treatment at a time that's convenient for you.
Risks
As with any device, there are risks. The good news here is the risks are very slim. While experts still debate correct wavelength usage and effectiveness, they all seem to agree that low-level laser therapy is pretty much safe.
As CBS reports, "In nearly 30 years of use, there have never been any concerning side effects from properly-applied low-level laser therapy."
Telogen Effluvium
One mentioned side effect of laser healing is a temporary development of telogen effluvium (TE). TE is possibly the second most common reason for hair loss and typically includes a thinning of hair when numerous follicles go into a resting phase.
Studies indicate patients experienced TE only in the first one to two months after treatment, but the condition disappeared upon continuation.
Putting it simply if you notice your hair thinning a tad more after first starting, don't panic. This is a rare circumstance, but in a few weeks time your hair follicles will pop out of that resting phase and start cropping out the top of your head.
Patients with Melanoma
If anyone with melanoma is considering using low-level laser therapy, it's imperative they speak to their doctor. Melanoma is a serious form of skin cancer that often spreads throughout the body.
When used at correct wavelengths, studies have shown no effects on tumor increases. However, at high doses, some studies have indicated increases in tumor volumes.
Improper Maintenance
If you do not use products according to their instructions, hair loss may return as a natural result of aging. Upon resuming treatments, the loss should slow.
Further, if consumers use wavelengths that are beyond the specified parameters, the therapy can damage hair.
No Guarantee
Finally, it should be noted that, while all experts agree laser healing is safe, many argue about its effectiveness. Some patients have phenomenal results using the treatment, but others may experience few or no effects.
Lustrous Locks
In a nutshell, low-level laser therapy is an extremely safe treatment for anyone interested in salvaging their lustrous locks. While most studies indicate it's effective, professionals still argue about just how much light therapy can aid in hair regrowth.
If you're still uncomfortable about the dancing lights around your head, there are other options. Check out our article about essential oils. Not only are the all the rage of late, but we have a secret blend that can boost hair regrowth.
Shh. It's our little secret.
Anything to Add? Leave a Comment!