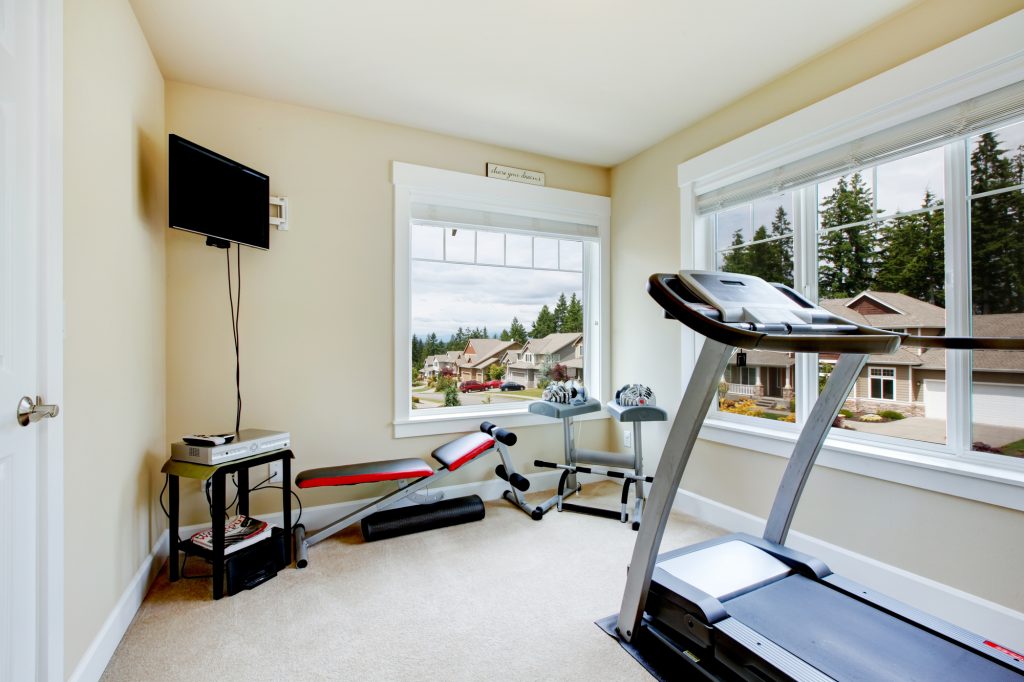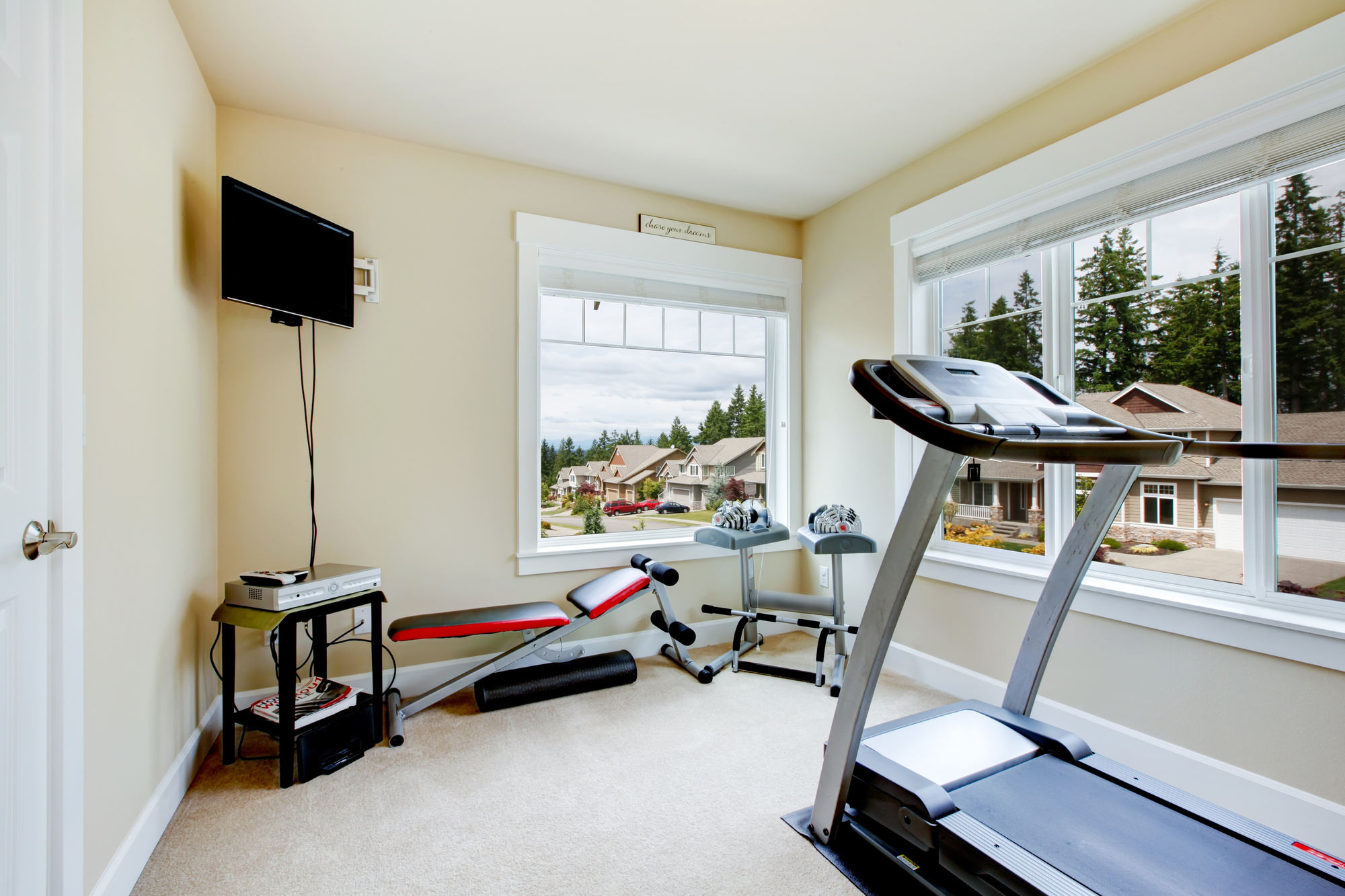 In theory, setting up a home gym sounds like it should save you money. It'll prevent you from having to pay for a gym membership to get a good workout in while also cutting down on your gym commute time.
But one of the things you'll find after committing to putting a home gym together is that the exercise equipment you'll need for it can be very expensive. Treadmills, stationary bikes, and even dumbbells can be a lot more costly than you might think.
Don't let that discourage you from attempting to put together a home gym anyway! There are lots of ways you can assemble a home gym without spending a fortune.
Here are some tips that will help you bring your home gym to life while also keeping your costs way down.
Buy Used Exercise Equipment
There are some people who will run right out to the closest sporting goods store after deciding that they're going to build a home gym. This is one of the biggest mistakes you can make when it comes to filling up your home gym.
If you go to a store, you're going to pay hundreds and, in most cases, thousands of dollars for brand new exercise equipment. It won't be long before you're broke and hostile about how much you were forced to pay for your home gym.
Instead, look around in your area and find used exercise equipment that will do the same exact thing that new equipment will. It'll do it at a fraction of the cost of new equipment.
You can find used equipment at garage sales and going-out-of-business events. You can also find it on auction sites and through Facebook groups. You might even spot a perfectly good piece of used equipment sitting on someone's curb on garbage day!
Keep your eyes peeled. There are millions of Americans who buy workout equipment every year and then stop using it.
At some point, they're going to try and sell it. And when they do, you should be there to swoop in and take it off their hands for a great price.
Purchase Multifunction Exercise Equipment
Ideally, you might want to fill your home gym up with things like treadmills, elliptical machines, rowers, and more.
That's great if you're able to do it by patiently waiting for used equipment to hit the open market (or the curb!). But you should know that you don't need to have all this equipment to get a total body workout.
There are lots of affordable pieces of workout equipment that can help you complete a wide range of exercises at home without the hassle of relying on a machine.
Resistance exercise bands are an excellent example of this. There isn't much to these bands, and they won't cost you an arm and a leg. But you can perform dozens and dozens of exercises with them.
Here are some of the exercises you'll be able to do with the bands:
Front squats
Leg curls
Standing adductors
Seated rows
Lat pulldowns
Bench press
Overhead press
Concentration curls
Kneeling crunches
And more!
This website can help you find the exercise band that would be right for you. You can also find mobility tools, protective gear, and more.
Use Water to Create Weights for Exercising
Most people are completely shocked when they see how much that weights like kettlebells cost. It's not out of the ordinary for a single kettlebell to range in price from $50 all the way up to $300.
Paying that kind of money is outrageous and not worth it if your goal is to assemble an affordable home gym.
Fortunately, there's an easy way to get around buying weights. Rather than dropping serious dough on kettlebells and other weights, you can use the weight of water to your advantage.
Take a couple old laundry detergent jugs and fill them up with water. Then, try to pick one of them up. You'll be surprised by how heavy they are and how much of a challenge they will be to lift.
You can use those jugs in place of weights. You can also use regular water jugs and other containers that you can fill with water to create weights.
As an added bonus, you can remove or add water to containers to make them lighter or heavier depending on which workouts you're going to be doing.
Repurpose Household Items Into Workout Equipment
There are all kinds of things laying around your house that you can probably repurpose in order to make your own makeshift exercise equipment.
For instance, are you on the hunt for a step that you can use for aerobics? You can go and buy one for upwards of $50 at a store. Or you can take a phone book and cover it in duct tape to create a step of your own.
You likely have lots of household items like this sitting around your home that you can use. Go down in your basement or up in your attic to see what you can find.
Take Your Cardio Workouts Outside
If it's the dead of winter and there's a foot of snow on the ground, walking or running outside might be out of the question.
But outside of a few tough times of the year, you should be able to do most of your cardio exercises outside. You can walk, jog, run, sprint, jump rope, and more to get a good cardio workout in.
And best of all, you won't have to worry about maintaining a treadmill or any other equipment to do it.
Use Your Home Gym to Get Into Better Shape
Now that you know how to find and make exercise equipment for your home gym, start doing it today. It won't be long before you're working out at home and seeing real results.
Continue to look around for equipment that might work well in your home gym. You can add equipment to it over time to keep challenging yourself to work out harder.
Read our blog for more thrifty tips on keeping yourself in great shape.
Anything to Add? Leave a Comment!