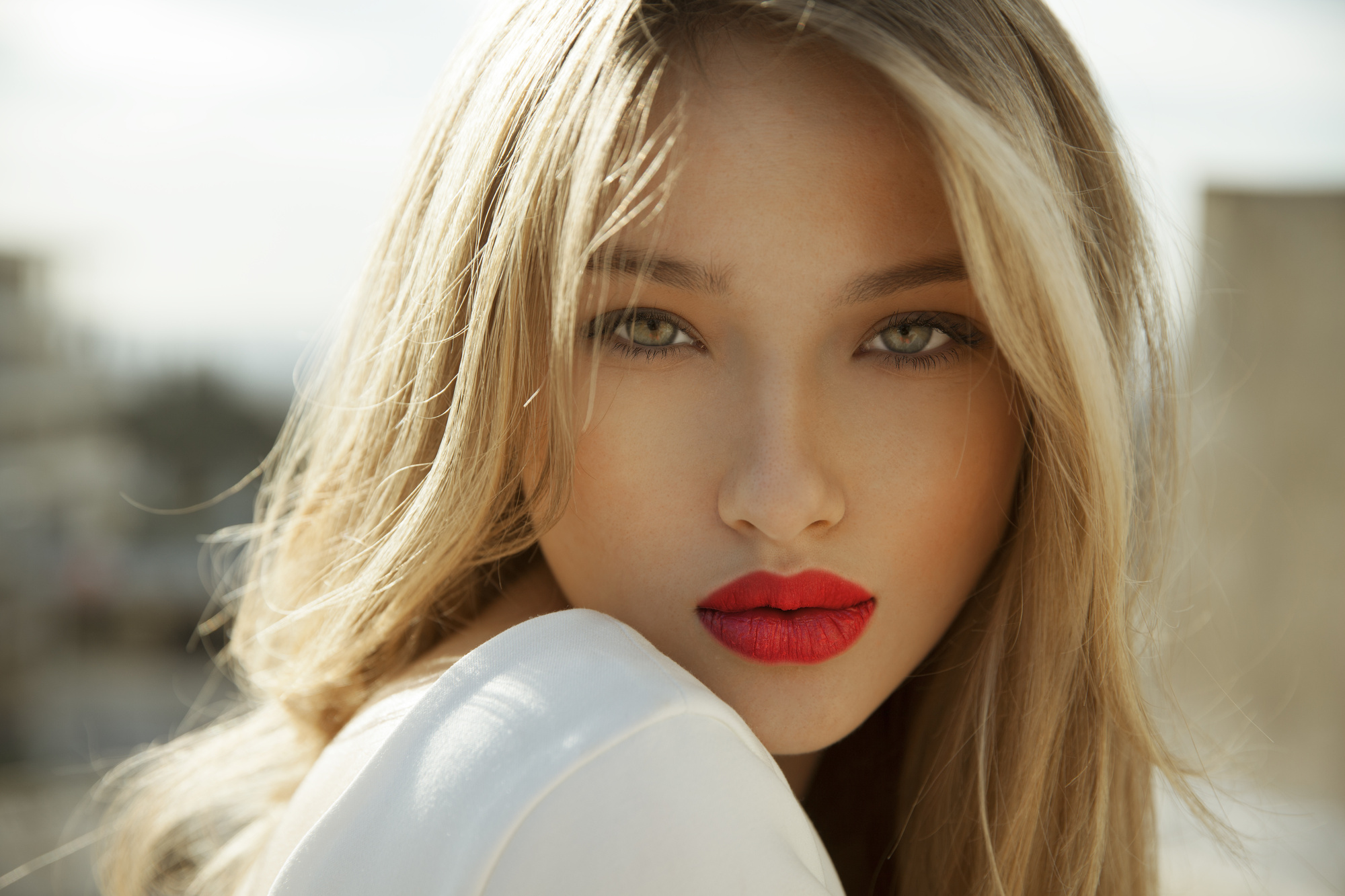 Lipstick has been making a statement since the first Mesopotamian women crushed gemstones and applied it to their mouths for an accent. We're talkin' 3000 B.C. here!
Since then, lipstick's popularity has dipped and risen, landing us here: the era that appreciates the bold lip. Let's just say that this timeless trend isn't going anywhere.
Quite the opposite: it's going everywhere. Maurice Levy made sure of that in 1915 when he invented the first-ever metal lipstick tube. This allowed wearers to take lipstick everywhere; gone were the days of delicate silk wrapping that prevented easy purse travels.
Some of the best beauty tips out there revolve around enhancing the lips because lipstick is a game-changer. It can be sexy; subtle; extreme; conservative; whatever your personality, your lipstick will follow.
Put your money where your mouth is and invest in these modern lipstick tips that are sure to stand out.
Make an Impact with These 5 Lipstick Tips
You don't need to be a professional make-up artist to utilize the power of the lipstick tube. We'll prove it.
1. Consider the Red Lip
The red lip has a controversial history. The cool thing about that? Women have never been afraid of being controversial, and we still aren't.
Thought to "deceive men" and "challenge God," this color has singlehandedly made waves in not just the fashion world, but in history. Women have had to fight for their right to wear lipstick at all, which has ultimately brought us to the acceptance of today.
From the bold lips of Elizabeth Taylor and Marilyn Monroe to the "bee-stung" lips of Mae Murray (which has us Googling "best lip injections"), the lip has always been a provocative subject of debate.
And we love that. Be rebellious and consider the red lip.
2. Keep Everything Else Minimal
How to wear lipstick, you ask?
By keeping everything else in check.
No one likes a caked-up face full of too many colors, foundations, glitters, and shimmers. If you're rocking a bold lip, keep your eyes subtle. We're talking a few coats of your favorite black mascara and that's it.
You don't want competition happening on your own face. Let your lipstick be the star of the show.
3. Achieve Staying Power
There are 4 easy to make your lipstick last all day, whether or not you bought one that boasted staying power.
Exfoliate your lips prior to applying. The less loose skin, the better the application, as there's a smoother base.
Use any kind of primer on your lips to help the color maintain.
To avoid your color bleeding, line your lips first. Then color within the lines. It's that easy!
Finish it off with your favorite shade. Make sure to do the classic kiss to smear off any excess moisture or color.
Voila! Eat and drink at your own will, because your lipstick's not going anywhere tonight.
Of course, if you don't feel like doing any of this, you don't have to. These lipstick tips just help your color stay. Want the color gone by the morning? Keep it casual and skip these steps!
There's also plenty of lipstick available that advertises 24-hour wear without any hassle. Schedule your makeup around how much time you have to get ready in the mornings.
4. Line Your Lips
The lip lining we were talking about? A key step to upgrading your lipstick's look.
You can line your lips with a similar lipstick shade, or be fun with one that is lighter or darker. Don't hesitate to blend colors and make up your own. Too often, we are guilty of forgetting to experiment!
A well-drawn-out lip line will help your lipstick color stay where it should: your lips. You don't want lipstick bleeding onto your chin or cheeks, do you? Not only does it keep your color in check, it enhances the big, bold look you may be trying out tonight.
While we're on the subject of going out, keep our final step in mind.
5. Be Bold
Although red is classic, don't forget that there any many other colors in the rainbow. Use them!
Find a lipstick with a subtle glow that matches your skin tone and carry it with you everywhere. This can be used as an emergency contour pen, eyeshadow, lipstick, or blush.
What about blue? Deep purple? Hot pink? And dare we say, black?
Lipstick is all about personality. If you're feeling deep one day, pair it with some dark lips. If you're attending a baby shower, consider a light, bright pink. Feeling fun? Try stand-out colors not found in nature, because nude hues are for blending in.
Whatever you do, don't be afraid to make a statement every once in a while. After all, it might become your signature thing!
Go Give Some Lip
Did these lipstick tips have you dreaming of a night out on the town with your girls? That's the fun thing about makeup: it's inspiring. It's fun. It's colorful.
Still haven't gotten your mom a Mother's Day gift? A tube of lipstick that reminds you of her can be given at any time. Best friend's birthday is coming up? Consider a collection of multi-colored lipsticks to fit her every mood (and yours too, when you borrow them).
Or just invest in yourself. Find a staple color and make it your go-to. Whatever you do, do it with confidence!
This timeless, classic, trend isn't going anywhere, so hop on board the hype train and fall in love with it. Demand attention! Make a statement! Pack a punch!
Let us know how it changes your life.
Anything to Add? Leave a Comment!