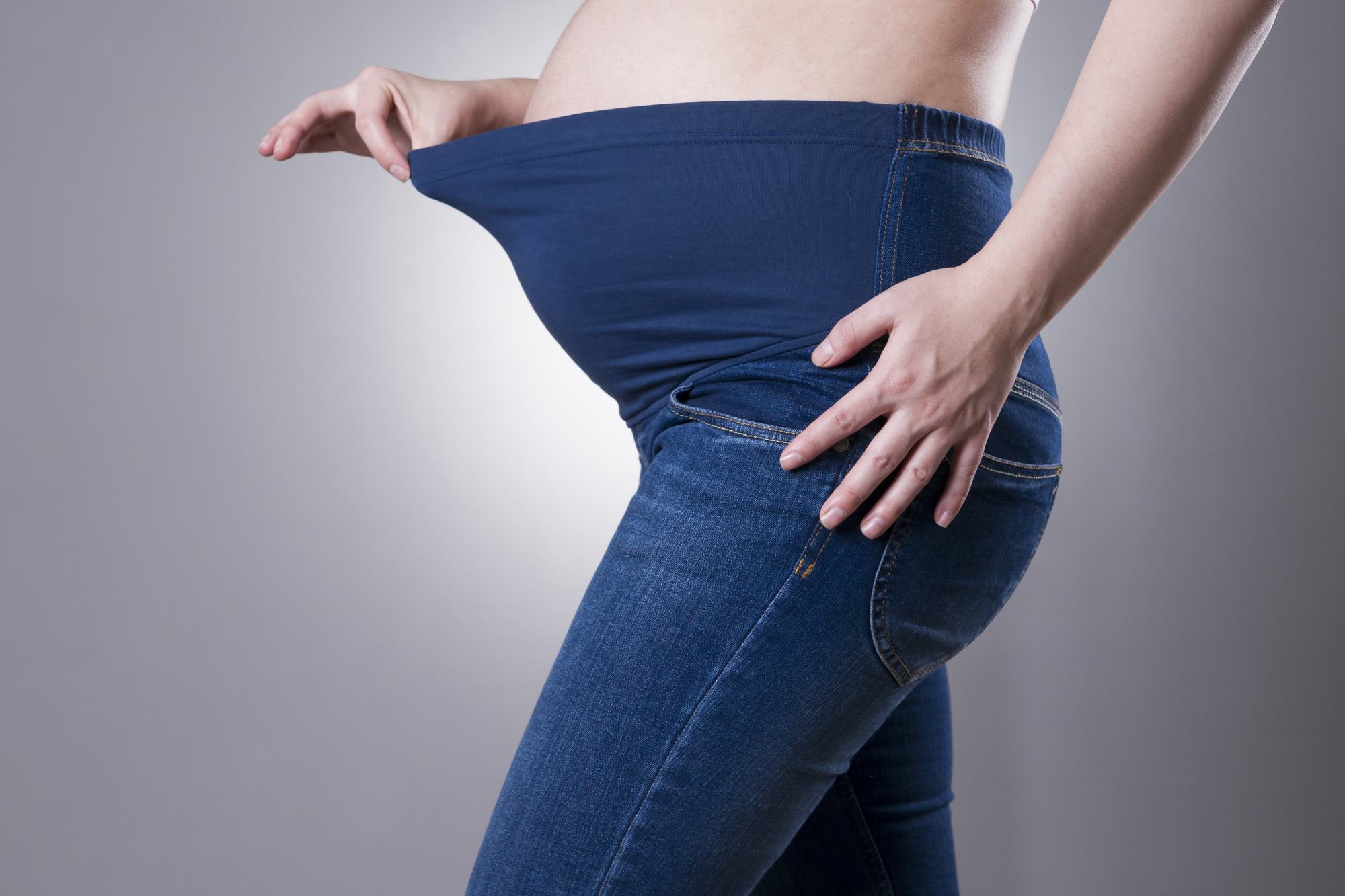 Your best accessory may be your baby bump- but who wants to spend a million bucks on maternity clothes you can't even wear for a year?
If you know the tricks, you won't have to choose between a college fund and a cute wardrobe. We've got all the tips you need to dress for two, so read on!
Never Underestimate Your Closet
The first place to look should be your own wardrobe. Yoga pants, wide-waistband leggings, oversized tunics and empire waist dresses will be your best friends! You might be surprised to find many items you own will serve you, especially in your first trimester.
A simple Bellaband will help you wear your current pants unbuttoned and unzipped for well into your pregnancy, too. Just slip it on over your jeans and it will help hold everything in place and cover that blossoming bump.
If you live with your partner, it might be worth taking a peek in their closet too. Sweaters, button downs, or oversized tees can make a very cute outfit with a pair of leggings.
Online Maternity Clothes Retailers
Shopping for maternity clothes from your smartphone or laptop is easier than ever before.
There are tons of websites for moms-to-be that stock a variety of maternity-only lines. Many offer discounts if you sign up for their mailing list, or have seasonal sales and free shipping specials!
Check for Internet Exclusives
Many popular retailers DO carry maternity lines- if only on their website. GAP, H&M, Old Navy, and similar stores have more online options to choose from, with Internet-only sales to boot! Even retailers like Target have expanded maternity sections you can shop from the comfort of your home.
Tap Your Social Media
Put that Facebook to good use!
Check out buy/sell/trade groups geared toward mamas and kids. Often times cheap local bargains get posted after baby comes, and the clothes are in amazing shape from very little wear.
Reach out to new or expecting moms that you are friends with and see if they have maternity clothes laying around taking up space. We all know how busy life can be with a new baby in the picture. You might get an invite to come over and raid their stash that they just haven't had time to go through.
eBay and Craigslist
Don't discount online auction sites for gently used options! This can be a great place to buy maternity fashion lots of one size or season at a steal.
Your local craigslist can be a goldmine. Not only are there advertisements for local garage sales, but many new moms will post their entire maternity wardrobe at a low cost just to get rid of it.
Keep that Thrift Game Strong
Of course, thrift stores are a great option, but don't forget about consignment! Many secondhand shops that consign clothing, especially geared toward moms and babies, can have great high-quality pieces at a discounted price.
Keep an eye out for any rummage or neighborhood sales. If you know they're being held in an area that has a high concentration of young families, even better. Meet some other new moms and get the deal of a lifetime!
Shop Smart: Sales Racks and Outlet Stores
Don't necessarily avoid the non-maternity section! Buying clothes you'd normally wear in a size or two bigger can be great for early pregnancy and early postpartum.
Stock up when items are on clearance or sale. You know you'll need the heavy-wear basics that aren't likely to be available second hand, so buy multiples when you find them cheap. Leggings, stretchy camis, and similar items are easy to buy in a range of sizes you'll need.
Check your local area and see if you have outlet stores or an outlet mall nearby. Factory outlets of popular maternity brands can carry the same stylish clothes at a fraction of the price.
Try shopping in the middle of the week, as well. Stores often do their markdowns on weekdays, so try to get out when traffic is low and new clearance is plentiful.
Be Baby-utiful
There's not one right way to shop for maternity clothes. You may find all you need from your local mama tribe, or you may score big deals at a retail store. If you have a secret for how you dress your baby bump on a budget, leave us a comment below!
Anything to Add? Leave a Comment!