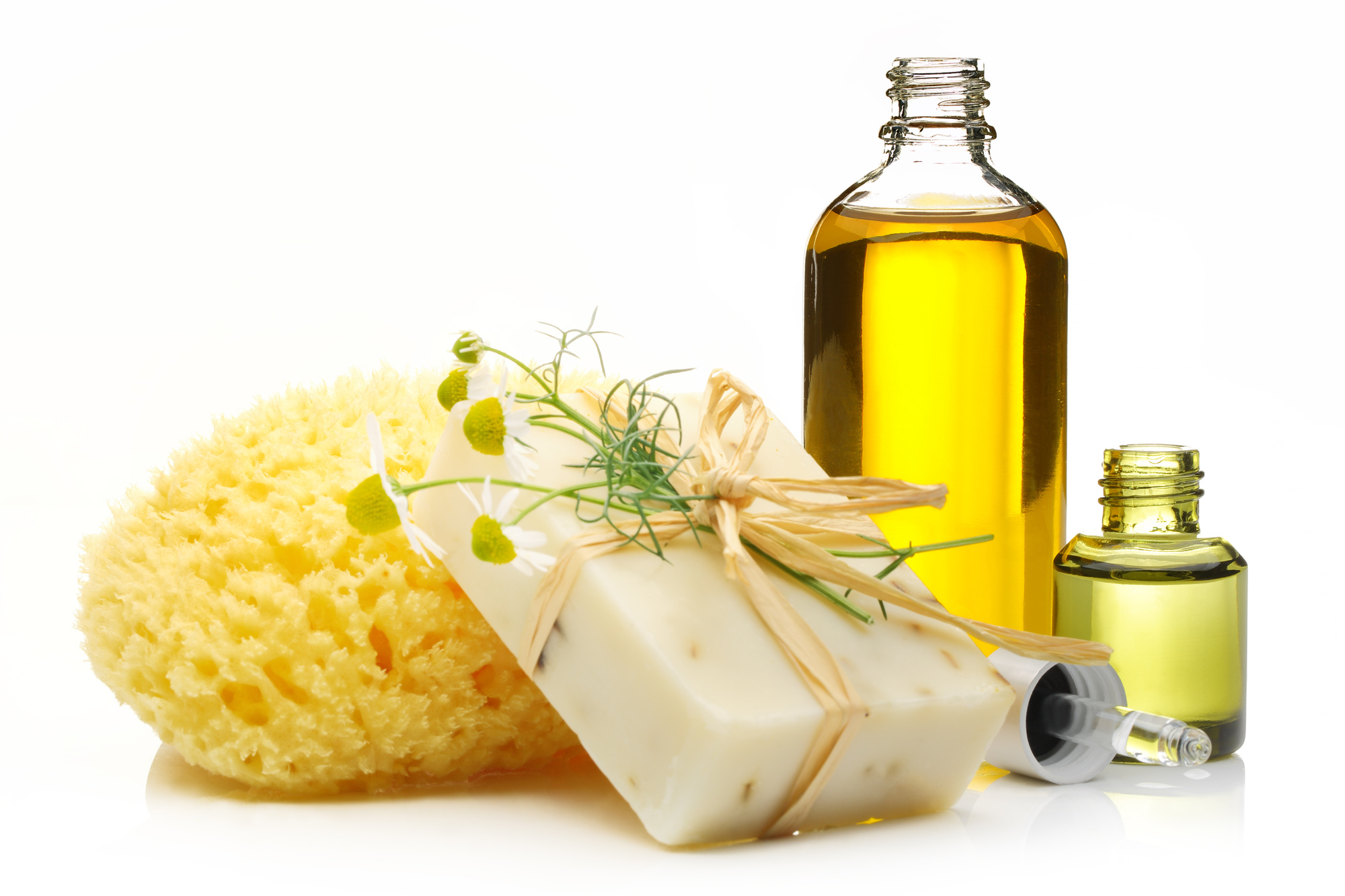 Women spend a staggering $426 billion each year on beauty products. Despite large price tags, many big name products don't deliver, and they're filled with chemicals. Luckily, natural products provide affordable options for those wishing to achieve a radiant, healthy appearance.
Want to learn more about these healthy natural products? Read on for eight cheap hacks that will lower your beauty budget while improving your health and good looks.
1. The Ultimate Moisturizer
Hemp oil will revitalize your skincare routine. Naturally green in color, hemp boasts a high chlorophyll content like avocado and olive oils.
This endows it with anti-inflammatory properties that benefit your health and improve your complexion. Unlike avocado and olive oils, hemp oil is more easily absorbed into the skin. So, its benefits penetrate deeper.
Essential fatty acids have received serious attention over the last few years and with good reason. The right combination of omega 3, 6, and 9 fatty acids nourish the body and brain. Hemp oil contains the perfect ratio of all three.
What's more, it contains an especially nourishing form of omega-6 fat. Known as gamma linoleum acid (GLA), this omega-6 fat works overtime to heal skin and promote a radiant glow. GLA ramps up metabolism and harmonizes hormonal imbalances.
When applied to the skin, hemp oil has a cooling and soothing effect. High in vitamin E, it promotes skin health and rejuvenation. Shop now to get started on your journey to affordable beauty and health.
2. Bath Oils & Salts
There's no better way to relieve stress than by taking a relaxing bath. Why not use this time for a luxurious skin treatment, too?
Add hemp oil to your bath to promote the detoxification and rejuvenation of your skin. Highly absorbable, hemp oil fortifies, soothes, and nourishes tired, dry complexions.
Because of its omega fatty acids, hemp works as an effective emollient. It smooths and softens the skin and hair. And, when added to your soak, hemp oil-infused bath salts immerse skin in crucial vitamins and minerals.
3. Natural Exfoliants
Combined with sugars, salts, or clays, hemp oil transforms into a gentle exfoliant. It nourishes while removing dull, dead skin. And it penetrates deep into pores to moisturize and create a radiant glow.
Exfoliating regularly purges the body of toxins while revitalizing your skin's look and health. These treatments also boost circulation to the skin's surface further replenishing its suppleness and elasticity.
4. Sun Repair
Combined with other natural products, hemp oil can speed up recovery from sun damage. For example, mongongo oil offers a great complement to hemp.
Mongongo oil is high in polyunsaturated fats. When applied with hemp oil, it helps the body hold moisture. It also creates a protective barrier between your skin and environmental toxins and irritants.
Like hemp, mongongo oil reduces the appearance of wrinkles. Due to a high concentration of anti-oxidants, it repairs sun damage. Finally, both hemp and mongongo oil reduce inflammation promoting moisture balance and renewal.
Blended with coconut oil and raspberry seed or pomegranate oil, hemp oil provides additional sunburn relief. This blend heals and nourishes skin. It reduces inflammation, and it helps skin maintain its moisture and elasticity.
5. Anti-Aging Treatments
The most popular of all essential oils, lavender calms and soothes. But did you know that it also promotes brain function and better moods? It's great for reducing stretch marks, dark spots, acne, and irritated complexions.
High in anti-oxidants, lavender oil creates a potent anti-aging combination when mixed with hemp oil. What's more, it's antibacterial and astringent qualities make it great for skin repair and regeneration.
Consider adding prickly pear to your list of natural beauty products as well. Prickly Pear seed oil contains more vitamin C than any other essential oil.
It's quickly and easily absorbed by the skin. It stimulates cell renewal and skin elasticity. Finally, it prevents wrinkles.
6. Homemade Toners
If you've got sensitive skin, then you know how drying and irritating many toners can be. Tired of feeling tight-faced and parched after using store-bought products? Then, give a homemade toner a try.
Homemade toners are simple to make and more gentle on the skin. You also cut out exposure to unnecessary chemicals and irritants. Two of our favorites?
Combine the anti-inflammatory benefits of matcha green tea and the gentle properties of hemp oil. How? Start by steeping a bag of green tea.
After it cools, add a few drops of hemp oil and pour this mixture into a storage container. Use a cotton ball to apply it. This potent toner nourishes skin without stripping away moisture.
For those plagued by acne, try an apple cider vinegar toner. Mix one part organic raw apple cider vinegar with two parts filtered water and place in a jar. Shake the jar before each application and use a cotton ball to apply it.
7. Nourishing Hand Treatment
Constant washing, extreme temperatures, and chemicals can take their toll on our hands. Store bought lotions don't help much. What's more, they contain harmful chemicals and perfumes.
Instead, rub hemp oil into your hands at least two times a day. Make sure one of the times comes before bed when skin does most of its healing.
Prefer a hand lotion that's a bit more substantial? Then, melt hemp oil with bee's wax. The bee's wax will help your skin retain moisture and protect it from the environment.
For an extra softening treatment, rub the hemp oil and bee's wax mixture into your hands. Then, don soft cotton gloves and go to sleep. You'll wake up to baby-soft hands!
8. Gentle Foot Scrub
Tired of unsightly dry feet and painful cracks? Try a gentle foot scrub made with natural products.
For a silky foot soak, fill your foot bath or basin with hot water. Add one tablespoon each of hemp oil and sea salt.
Sprinkle in a few drops of lavender or tea tree oil. Then, sit back and relax for at least five minutes.
For a foot steam treatment, cover your feet with hemp oil and lavender or tea tree oil. Wrap each one in a steaming towel. Let your feet steam for about 15 minutes.
Whether you opt for a soak or steam, gorgeous feet will greet you!
Natural Products
Are you intrigued by the beauty and health benefits of hemp oil? Ready to give it a try? So are we!
When it comes to the best natural beauty products on a budget, we've got you covered. Interested in more tips for living frugally? Check out our website and blog where you'll find loads of freebies, giveaways, deals, and coupons.
Anything to Add? Leave a Comment!