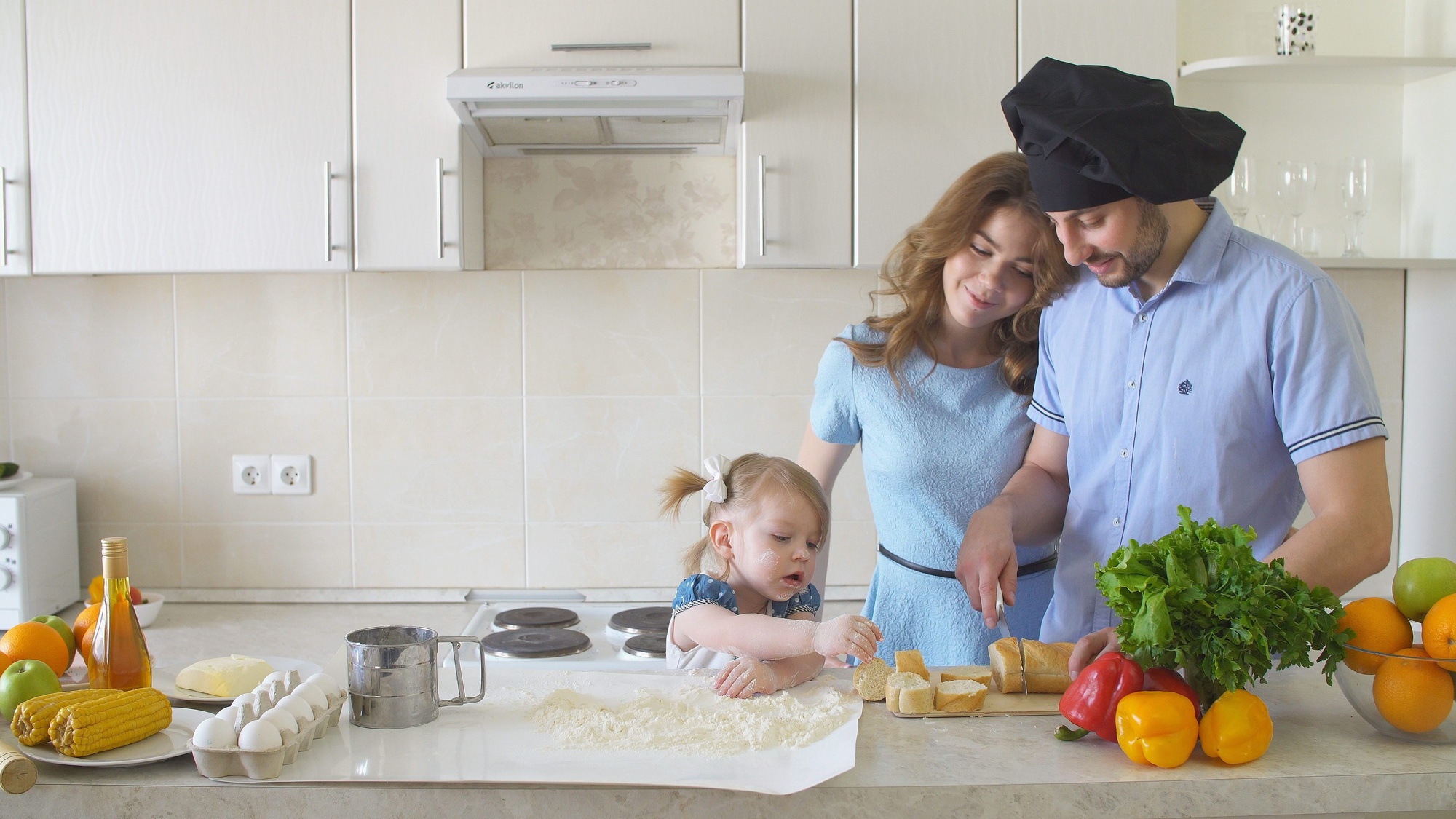 At Thrifty Momma Ramblings, we believe the kitchen is the heart of the home. And the perfect place to whip up some great tasting homemade dishes!
But as any master home chef knows, before you prepare the ingredients, you need the right kitchen gadgets.
You might think most kitchen gadgets are expensive, but they don't have to cost a fortune.
Here are 10 affordable kitchen gadgets to make meal preparation easier that you can buy for under $100.
Great Kitchen Gadgets For Under $100
1. The Ultimate Kitchenaid Mixers
Whether you're baking cookies, preparing meatloaf or making a protein-packed smoothie, a good mixer is a must.
Kitchenaid mixer models, the creme de la creme of mixers, come in a wide variety of speeds, styles and price ranges, depending on the features you want. You can find a selection of Kitchenaide standing mixers starting at around $70.
2. We All Scream for Ice Cream
Why pay $6 and up for a pint of ice cream when you can make your very own ice cream delicacies at home!
Why not turn your kitchen into an ice cream parlor?
You'll enjoy homemade ice cream and impress your guests with delicious tasting sundaes, parfaits, and ice cream cones.
Scoop them up in less than 30 minutes. Buy one for your family. It also makes a great gift. Cuisinart Ice cream maker, $53.50
3. A Cool Kitchen Gadget: Rapid Beverage Chiller
Never wait hours for a warm beverage to chill again!
This state-of-the-art beverage chiller kitchen gadget chills beverages in a minute and a full bottle of wine in just six minutes.
It's a cool addition to the kitchen and makes a great gift. Cooper Cooler Rapid Beverage Chiller, $78.90.
4. A Fondue Set Dripping with Cheesy Goodness
You won't have to go to a French restaurant for fondue.
You can make it at home. Plan a fondue party for the ideal social event. Buy your favorite baked bread or make your own.
Whether you're making meat, chocolate or cheese fondue, this kitchen gadget is sure to be a hit for any home chef. Swissmar Arosa 11 Piece Stainless Fondue Set, $89.95
5. Fast and Furious Cordless Electric Kettle
A drip coffee maker can take a long time to brew hot beverages.
Have you ever stared at the coffee pot waiting for it to finish your morning cup of coffee? I sure have!
And with the average coffee drinker pouring three cups a day, that's too long to wait.
An easy fix is to use an electric kettle. An electric kettle is fast because it boils water quickly.
This means you won't have to wait for a cup of tea or coffee for your first or your last cup of java of the day. It's also convenient for dinner parties when you want to serve a hot beverage to accompany dessert.
Another benefit of an electric kettle is that it is simple to use and easy to clean.Hario Electric Buono Kettle, $67.50.
6. Cut Carbs: Spiral Vegetable Slicer
In the mood for some carb-cutting veggies? A spiral vegetable slicer is a smart kitchen gadget for vegetarians and vegans.
Or it's good for anyone in the mood for a healthy dish that looks like a culinary work of art. Your veggies will look like noodles without the calories. Add your favorite sauces and fixings.
This kitchen gadget even makes curly fries. A nice alternative to plain old baked potatoes. Paderno World Cuisine Tri-Blade Plastic Spiral Vegetable Slicer, $35.95.
7. The Taste of Italy at home: Homemade Pasta Machine
Why eat pasta from a box when you can make it from scratch. A great date night idea or family activity. First, prepare the dough for all your pasta.
One person cranks the machine while the other feeds the dough into the pasta maker. A fun night for all. Imperia Pasta Machine, $79.95.
8. Smart Cooking Gadget: A Bluetooth meat thermometer
This kitchen gadget integrates with your smartphone. Sync it with your iPhone or Android and this kitchen gadget will alert you when your meat is the perfect "medium rare or well done."
You'll enjoy the consistent, even flavor that a meat thermometer offers with the unparalleled grilled taste.
The iGrill BlueTooth thermometer featuring four probes is priced at $94.84. iGrill offers a one- probe iGrill for $38.00
No matter which iGrill you choose, you won't have to freeze in the outdoors during the cold months waiting for a sizzling steak or your favorite grilled foods. This is a gadget for all seasons. iGrill $38 or $94.84.
9. Non-stick Skillet with 5 Built-In Compartments
Your eggs won't run into your home fries or bacon when you use this skillet. The MasterPan skillet contains five individual sections to cook up multiple food items.
This avoids cross-contamination and mixing up flavors into different food items. Although the skillet is large in size, it produces even heating and also warms food fairly quickly.
Other pluses with this kitchen gadget are it's non-stick and stain-resistant as well as safe to use in the oven or dishwasher and makes for easy cleanup. Master Pan Non-Stick Skillet, $48.96
10. Become a Barista: The Milk Frother
You won't have to go to Starbucks for that iced latte anymore because you can make it in your own kitchen!
This handy kitchen gadget froths milk in less than 20 seconds.
Ikea's milk frother can be used with cold or hot milk to make a wider variety of beverages.
Soon you'll be known as the barista among your family and friends. And no one will know your milk frothing secret. This gadget costs less than $3. Ikea Milk Frother, $2.79.
The Takeaway on Affordable Kitchen Gadgets
Now you know about 10 helpful kitchen tools that make preparing meals easier for every budget. As you can see, owning great kitchen gadgets doesn't have to break the bank.
For other good tips, visit our blog packed with fun, educational articles, product reviews, freebies and more.
Our blog offers our readers great tips and advice to help you stretch your dollar. You'll also get access to free stuff and learn about ways to make extra money.
Visit our website today to access free products, great deals, and boost your income.
Anything to Add? Leave a Comment!