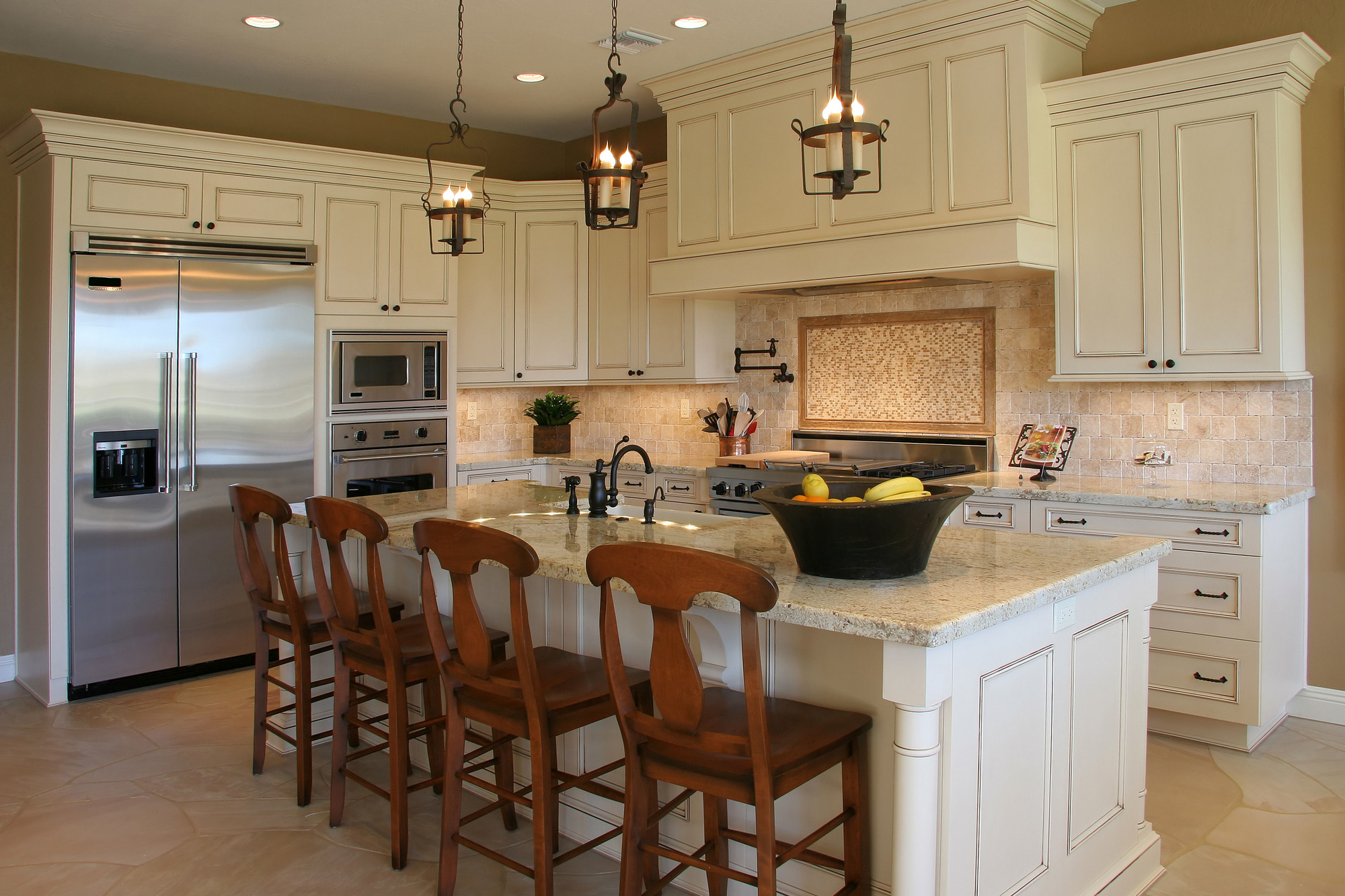 When it comes to kitchen cabinets, the smartest way to find the best choice for your kitchen is to merge form with function. If you don't like the way they look, you'll be less likely to appreciate and use your kitchen properly.
Yet, if the cabinets can't function like you need them to, you'll run into the same problem. But since kitchen cabinets make up about half of the entire budget for your kitchen, you need to create a system to find affordable ones.
Which is why we've developed this guide to help you buy affordable kitchen cabinets. Keep reading to learn more.
Determine Your Kitchen Needs
Everyone uses their kitchen in a different way. Some people think of themselves as amateur chefs and utilize every single inch of their kitchen.
Others are on a first name basis with the staff at their local restaurants. They barely even notice they have a kitchen. Most of us are somewhere in between.
Figure out how often you use your kitchen. Then determine how you use your kitchen. Take a week to use your kitchen normally and take notes.
Notice what you don't like about your current kitchen. Write down what you feel it's lacking. Next, write down exactly what you love about your kitchen.
This will help you find affordable kitchen cabinets that will ensure you have the exact amount of space you need.
Don't forget to consider how much storage space you'll need. For a person living alone who tends to order out delivery, there's usually not much of a need for storage space.
For a family of five with three active teenagers, their needs for storage will be much greater. Find kitchen cabinets that make the most out of the space you have.
Pick a Style You Like
While function is hugely important, style is too. No one likes walking into a kitchen to see ugly kitchen cabinets staring back at them. If you're going to invest in affordable kitchen cabinets, you might as well like what you bought.
However, when it comes to affordable kitchen cabinets, you might not always get to merge form with function perfectly. Choose which one is most important to you if your budget won't allow for both.
If aesthetics are more important, choose the style. If the function is, choose form. If you do choose a style, here are a few choices.
Eco-Friendly
Many people are becoming aware that wood is a natural resource that isn't easy to replace. They're also concerned with their health and the safety of their families.
There are many options today for affordable kitchen cabinets to be made using eco-friendly materials. From glass to bronze and wood like bamboo, the choices are seemingly endless.
You can also rest easy knowing that your cabinets are free from toxic chemicals like VOC's and formaldehyde. Ask a kitchen cabinet expert like those found at RTA Depot to help you find the best eco-friendly choices for your home.
Choose a Wood
When you choose a wood, you're really choosing form and function once again. Not all wood is the same. Some of it is cheaper and prone to swelling if you live in a particularly humid area. Some of it comes from a more durable wood which will last longer.
Choosing the right one depends on your needs, timeline, and of course, your budget.
Most cabinets are from a hardwood tree. Oak, maple, cherry, and birch are all popular choices. Keep in mind that today, to keep costs lower, most affordable kitchen cabinets are plywood that has a hardwood veneer.
Choose a Finish for Your Wood
Of course, the next step is to choose the best type of finish for your wood. You can choose the exact grain, color, and construction of your affordable kitchen cabinets.
Veneers will give you a better grain-matching wood quality than solid wood cabinets. As for color, you don't have to go with the wood's natural color. A good stain can give you the color of maple on a birch base.
Select a Budget
Choosing a budget is a very important element of selecting the best and most affordable kitchen cabinets. Create a budget so that you can find the best options at your price point.
Cabinets fall into three categories. There are stock cabinets which start at a $70 per linear foot price point. A typical kitchen has 25-30 linear feet of cabinets. There are fewer styles and sizes available at this price point.
Semi-custom cabinets range from $150-$250 per linear foot. They fit your kitchen more precisely because they come in more configurations.
Meanwhile, custom cabinets will cost $500 or more per linear foot. That's because they're crafted to your exact specs. They also usually include many personalized features.
A Few Ways to Save Even More on Your Affordable Kitchen Cabinets
If your budget is too low to even consider investing in stock cabinets, have no fear. There are still some options to choose from.
You can reface your kitchen cabinets. Refacing means re-skinning them with new wood or a laminate veneer and replacing their doors. This option is less expensive and will take less time than replacing the existing cabinets.
You can also opt for replacing your doors and hinges. That will create a new look and style to the existing cabinets. It can be done at a fraction of the cost that replacing them entirely will.
Lastly, you can just replace your knobs and pulls with new ones. These are all great options especially if you're just tired of looking at the same cabinets but there's nothing technically wrong with them.
Look Where You Can Save Money
It's important that you're happy with the end result of your kitchen cabinets. But they shouldn't break your bank.
Don't be afraid to ask which materials are the most affordable. Ask how you can save as much money as possible.
Lastly, visit other sources to learn as much as you can about kitchen cabinets. We love sharing tips on how to get more with less money. After your kitchen renovation, come back to visit us for some tasty recipes.
Anything to Add? Leave a Comment!