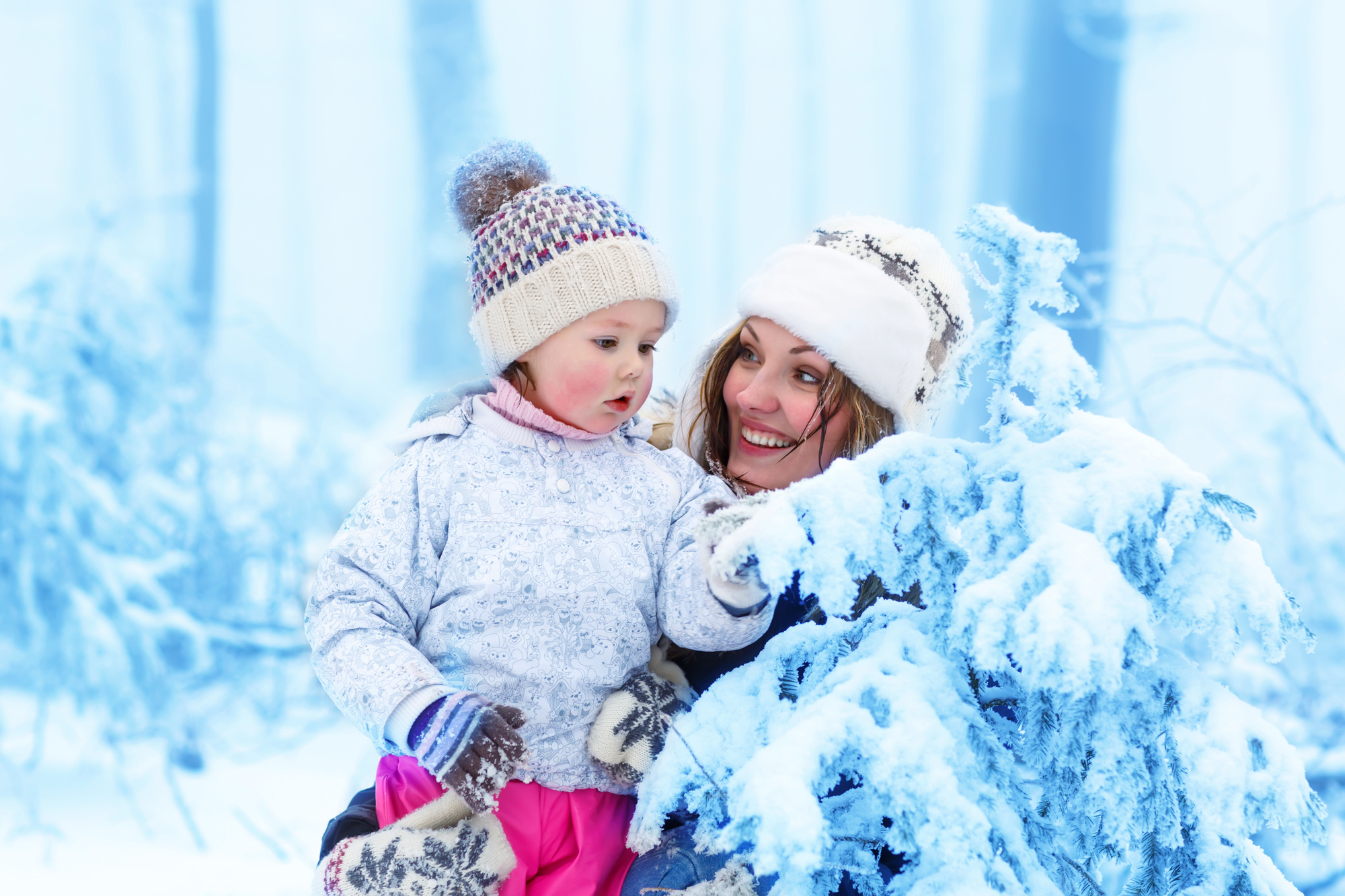 Are you tired of Jack Frost nipping at your nose?
Winter is in full swing which can bring about a whole new set of challenges for moms.
Between the dry air, cold temperatures, and runny noses, winter can be an extra-challenging time to parent. You have to worry about keeping both yourself and your kids warm and healthy.
This list will give you seven ideas on how you can combat winter with ingenious mom items.
1. Travel Tissues
Between your kids running around at school and you going to work and running errands, it's impossible to think you one of you won't get sick.
Winter is prime cold and flu season and it's better to leave your house over prepared than be caught without tissues.
It's a good idea to keep several packs of tissues in different places. For example, keep one pack in your purse, one pack in your car, and one pack in your kid's backpack.
This way you will never be without tissues. Make sure you also have a trash bag handy in the car so you don't leave tissues lying around. Dirty tissues that aren't disposed of can aide in rapidly spreading germs.
2. Emergen-C Packets
Buying packs of Emergen-C sure beats taking trips to the emergency room when your children get sick due to flu season.
Vitamin C packets help strengthen your immune system and ward off infections.
Emergen-C packets contain 1,000 mg of vitamin C which is considered a "mega dose" and is therefore mega healthy.
3. Winter Boots
This winter, you need boots that are made for walking.
Everyone in your family should have a pair of winter boots that will protect feet from rain, snow, and sleet.
Children love to jump in puddles, which is great until it's near freezing outside and the water soaks through their shoes. Invest in high-quality winter boots that will withstand the elements.
For example, Gear For Life Merrell boots are classic examples of heavy duty boots built to last. Search for long-lasting boots for yourself and your kids.
Remember when your feet and head are warm, it helps make the rest of the body feel warm as well.
4. Movie and Museum Passes
When winter settles in and it is bitterly cold outside you will need to plan indoor activities for your kids.
You will not want to be cooped up in your house all season, and going to the park is not an option.
Invest in season passes to your local children's museum. Children's museums are wonderful places for kids to explore. They often host after-school activities where your kids can do arts and craft projects.
Movie Pass is a new membership that allows you to go see as many movies as you want for just 10 dollars a month. You can buy a movie pass in three, six, and twelve-month increments.
It might be a good idea to buy a three-month movie pass for you and your kids while you ride out the bitter cold of winter. Once spring rolls around, you'll likely be tired of the movies and ready to spend time outside in the warmer weather.
5. Portable Water Bottles
It's easy to think that just because it's cold outside, your body doesn't need as much water.
This is simply not true. This belief leads tons of people into being chronically dehydrated throughout winter.
Combat this dehydration for you and your kids by investing in reusable water bottles. There are numerous health and beauty benefits to drinking plenty of water including more supple and glowing skin.
During the winter months, your skin usually suffers by drying out. Drinking adequate water can fight this. Make sure you're using reusable water bottles rather than plastic ones, which can be damaging to the environment.
Reusable water bottles also help to save money and teach your children responsibility.
6. Thermal Underwear
Winter is not the time for being sexy in lingerie.
Winter is the time to invest in thick thermal underwear for your entire family. Winter is the time to cozy up with said family on the couch to stay warm, all in your thermal underwear.
Seriously, thermal underwear may not be glamorous but it will do wonders for keeping you and your little ones warm throughout your day. Thermal underwear is one of the most practical and essential mom items on this list.
7. Bath Essentials
Nothing feels better than a hot bath on a cold day.
Chances are everyone in your family will be waiting in line for the bathtub, so make sure you have all the bath essentials.
Bath items are the most important mom items after all.
A nice bubble bath formula will turn a mundane tub experience into a fun one. Bath bombs also add excitement to bath time and leave your skin feeling amazing. To top it all off, a hydrating face mask will help bring dry skin back to life while you soak.
Be sure to avoid spending too long in the tub. Your skin is already susceptible to drying out due to the lack of humidity in the air. When you get out of the tub, slather your skin in a creamy lotion, focusing on your knees and elbows.
Let Us Know How You Like These Mom Items
We hope this list of mom items has helped you make a winter shopping list.
Mom items this season are all focused on keeping both mom and children warm and cozy. Life can be hard in the winter with the extra layers and darker days.
Snuggling up with your family with a glass of hot chocolate should help get you through the season.
Have questions about this article? Want to let us know your winter mom essentials? Please contact us here.
Anything to Add? Leave a Comment!