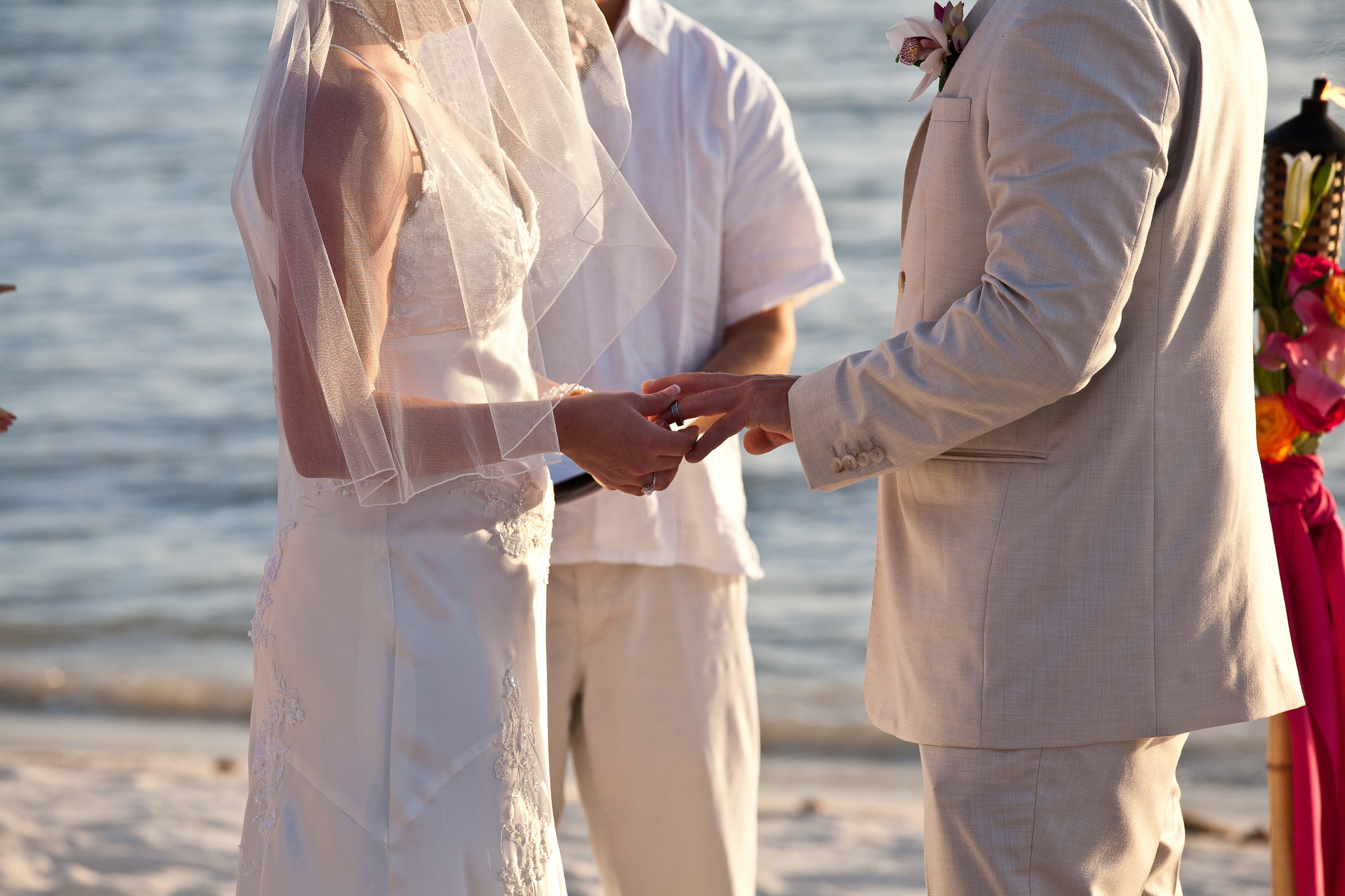 If you're recently engaged, you have a lot of big decisions to make.
You've already chosen the person you'll spend the rest of your life with–but where will you begin your life together?
While many opt for a hometown ceremony, others dream of saying "I do" in an exotic locale. That's probably why there are an average of 340,000 destination weddings each year.
Like everything else about getting married, there are many pros and cons of a destination wedding.
In this post, we'll walk you through this important decision. That way, you'll pick the perfect place to walk down the aisle.
Potential Pros
To start, here are some potentially great things about choosing a destination wedding.
1. Limited Guest List
If you have a large family or extensive hometown connections, you may feel pressured to invite everyone you know to your wedding.
That's fine, as long as you always envisioned 400 people at your wedding reception.
Not exactly what you had in mind? Because of the travel involved, a destination wedding is typically much smaller than a hometown ceremony.
This enables you to reduce the guest list without hurting anyone's feelings. You can be selective about who you invite, and those who don't make the cut are likely to understand.
2. Cost Effective
You may think a destination wedding will cost a fortune, but that's not always the case.
The average US wedding costs over $35,000. While there are many pros and cons of a destination wedding, a big pro is that it can actually save you a lot of money.
Typically, you'll pay for your travel, resort stay, and a wedding package. In many countries, this costs only a fraction of what you'd spend at home.
Meanwhile, your guests will cover their own travel expenses. And with a smaller guest list, your reception can be classy and intimate without breaking the bank.
3. All-Inclusive Packages
Whether your dream involves Caribbean, European, or UAE weddings, there's a resort with a package that's perfect for you.
Destination weddings can turn out to be a lot less stressful than a ceremony at home. Many resorts offer all-inclusive wedding packages to streamline the entire process.
These packages include everything you need for your ceremony and reception. They can also be customized to suit your style and budget. In most cases, you make a few simple decisions while the resort handles the details.
With everything taken care of, all you have to do is show up and get married!
4. More Time with Loved Ones
Your wedding day (and the days leading up to it) are sure to be a blur. You'll likely have friends and family flying in for the ceremony, but you may not have any free time to spend with them.
One way to solve this problem is by holding a destination wedding. Everyone can show up early and spend quality time together in a beautiful setting.
Resorts usually offer a host of activities you can enjoy with family and friends. Want to go scuba diving or deep sea fishing? Or would you rather lounge on the beach or relax at the spa?
Whatever you and your family love doing, you can enjoy those activities together before your big day.
Potential Cons
You've picked a date. You've found your dream wedding dress. But you're still not sure where to say "I do."
We're not done discussing the pros and cons of a destination wedding just yet.
Here are a few reasons why a destination wedding may not be the ideal choice for you.
1. Some May Get Left Out
For some couples, a reduced guest list could be a blessing. Not only is it easier on the budget, but it's also a way to avoid potential family drama.
For others, though, planning a small destination wedding may create more problems than it solves.
Is your aunt going to be devastated if she's not invited? Are Grandma and Grandpa healthy enough to travel that far? Will a smaller guest list create family tension or hurt feelings?
When weighing the pros and cons of a destination wedding, this is a crucial factor to consider.
2. Legal Concerns
Every country has different legal requirements when it comes to marriage. Certain documents will be required that may be completely different than what's required at home.
If you're planning your wedding through a resort package, they should be able to advise you in this area. Even if they do, you should double check that you understand the country's laws and bring everything you need with you.
If you're making your own plans, it's crucial to seek legal advice from a wedding planner in the destination's locale. The last thing you want to find out down the road is that your wedding ceremony or paperwork wasn't actually legal!
3. Financial Burden for Guests
Just because you can afford to fly to an exotic destination doesn't mean your friends and family can.
Of course, everyone wants to support you on your big day. But the truth is that some people may not be able to afford to join you, no matter how badly they want to.
Before you book that resort package, consider the budgets of your family and friends. How much of a financial burden will it be for them to travel with you? How many of them might have to say because they can't afford the trip?
4. Too Much Togetherness
If you have a close-knit family, you probably love the idea of spending extra time with them before the wedding.
At the same time, though, this could create a lot of extra stress.
Is your mother going to drive you crazy? Will everyone be poking their nose into your business or trying to change things at the last minute? Will you and your fiance have any private time to enjoy before the big day arrives?
This depends on the nature of your family and friends. Spending a week with them on an island could be amazing–or it could be a nightmare.
Pros and Cons of a Destination Wedding: What Will You Decide?
There are a lot of factors to consider when planning your wedding. Every couple is going to have different circumstances and a different budget.
Whether you decide to host your wedding at home or in a faraway locale, your big day is sure to be everything you dream of.
Ready to save money on everyday expenses so you have more to spend on your honeymoon? Check out our latest frugal living posts for helpful hints.
Anything to Add? Leave a Comment!