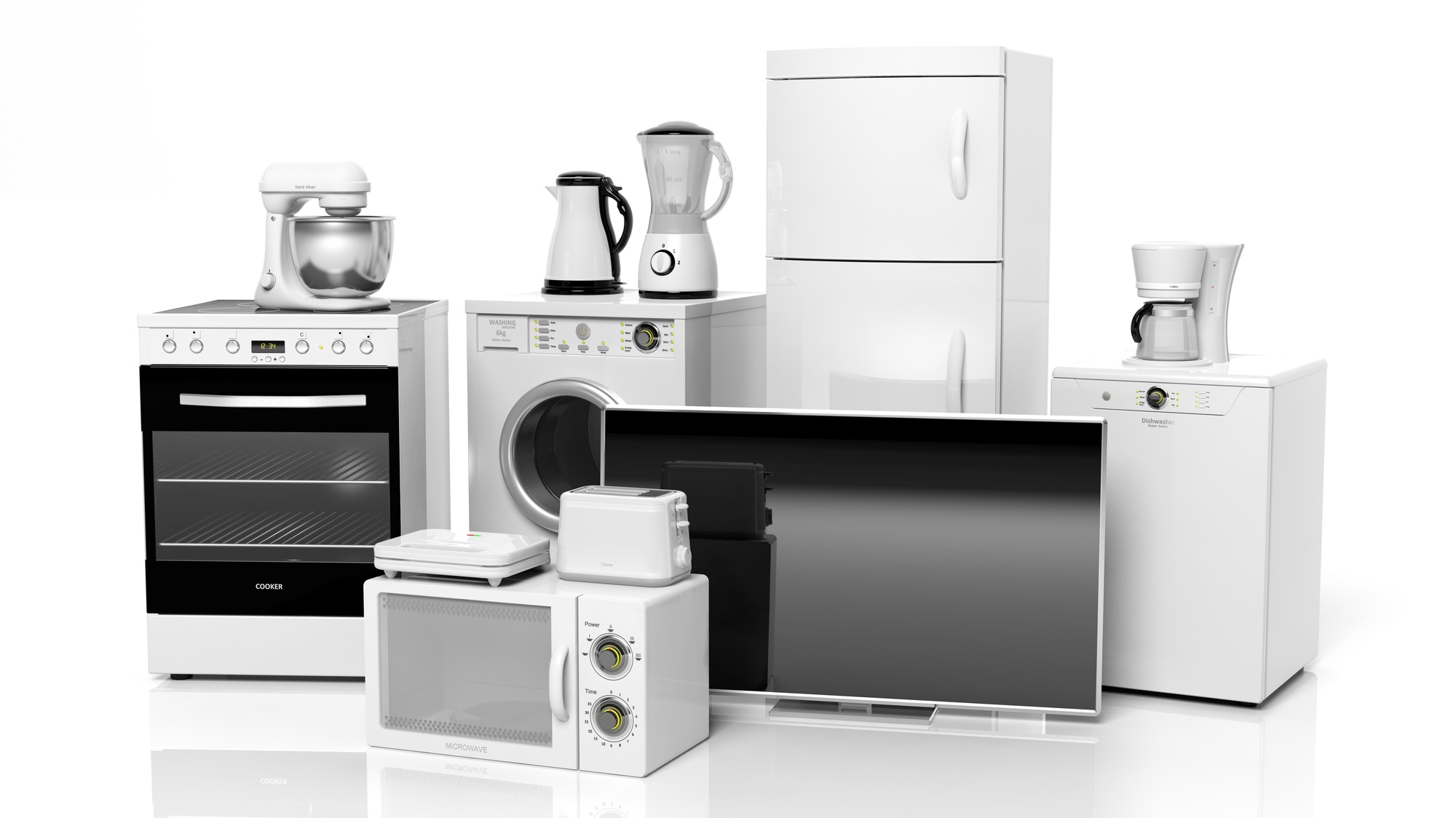 Remodeling a home is something many mommas dream of, but not everyone knows how to plan for.
It's a long process that takes more than Pinterest boards and weekend house clean-ups to accomplish. This goes for anything from upgrading your child's bedroom to redoing the entire living room.
The details add up, and as such, so do the prices.
But, there are some things you can do to offset the costs. If you're taking on a kitchen remodel, for example, you don't have to buy the most expensive appliances to get what you're looking for.
Here's how to save on your home project with cheap kitchen appliances.
1. Establish a Budget
The first rule about saving is to know how much you can spend.
Make a budget before you start your search for cheap kitchen appliances.
Consider everything you'll need for your new kitchen.
If you're doing the entire room, this includes counters and cabinets as well as paint and flooring. You might think you have a big budget for everything, but when you start to crack the numbers that might not be the case.
Even if you just need a new fridge without any other upgrades or decor, you could be working on a tight savings fund.
Whatever your numbers look like, don't worry.
The most important thing is to be aware of exactly what's in your wallet so you know how to best spend it.
Budgeting helps you know how much longer you need to wait and save if need be. But, it is also the green light you need to move forward, even if it's with a little less money than you thought.
2. Know Your Priorities
Another benefit of making a budget is that it helps you see what really matters and what doesn't.
Sure, you might be fantasizing about granite counters and integrated appliances, but you may not be able to afford it all.
Think about what needs an upgrade the most right now, then plan for other details later on. Make a list of everything you need in order of how necessary it is, not how much you want it.
Is your dishwasher running on its last few cycles?
Are you sick of cooking on an outdated stovetop?
You may have to pick one or the other when it comes down to appliances. But, the good news is once you learn how to find cheap kitchen appliances, you'll be able to repeat the process until you have the kitchen of your dreams.
3. Pick the Right Value
Once you establish if you're buying a new fridge versus a double oven cooktop, think about the performance level you're looking for.
Long-Term and Heavy Duty Use
Some cheap kitchen appliances end up costing more than face value in the long-run.
This could be because they are outdated, or not made to keep up with how often you use them.
For example, if you keep a clean sink by running the dishwasher every night, you need to know your new one is going to be durable. Same goes for families that are in and out of the kitchen all day and always opening the fridge.
Eco-Friendly Appliances
Another way to look at your spending is to think about the cost and value of investing in an eco-friendly appliance.
These kinds of tools have a bigger price tag in the store.
But, eco-friendly appliances can save you a significant amount of money in the long-run.
These help you cut down on your energy costs throughout the year, which add up more than you think. Who knows, one eco-friendly appliance could be the trick you need to save for all the other remodeling items you want!
4. Take Your Time Shopping
After taking a look at your numbers and thinking hard about what you're looking for, it's time to start shopping.
When it comes to buying cheap kitchen appliances, this is a process in itself.
The following are a few things to keep in mind before you make a purchase.
Go to Different Stores
Don't just go to the first home improvement store you see and commit to buying an appliance.
Take the day to hit as many different stops as possible.
Compare prices and added values like warranty or repair offers. Break out your negotiating skills, too.
Then, go home and think about all the appliances you saw. It's better to narrow your options down in the comfort of your home than to try making a decision with a salesperson next to you.
The extra time also gives you the chance to visualize the appliance of choice in your kitchen, and talk things through with your husband.
Buy During Sale Season
If you can, try to make your shopping outing match up with sale season.
The holidays are one of the best times to find cheap kitchen appliances. Sure, you'll be buying gifts or planning a trip around that time, but the sales are worth taking advantage of.
Some stores even run special holiday contests for their appliances, which you can click to learn more about.
Research Secondhand Offers
Can't seem to find anything worthwhile within your price range?
Don't give up yet. Instead, take your shopping from brand-name stores to secondhand retailers.
There are endless online options to find cheap kitchen appliances. Sites like Craiglist or even buy and sell groups on community social media pages are a good place to start.
Speaking of your community, try reaching out to your family and friends. You never know if someone just upgraded their fridge and doesn't know what to do with their old one.
Plus, these people can help you keep an eye out for good offers around town. Such a strength in numbers might end up cutting the cost of your final price.
Cooking with Your New Cheap Kitchen Appliances
There's nothing like breaking in a set of new appliances.
Once everything is purchased and installed, it's time to get to work!
Cook your family's favorite meal or try something new just for fun.
For recipe ideas and how-to's, click here.
Anything to Add? Leave a Comment!