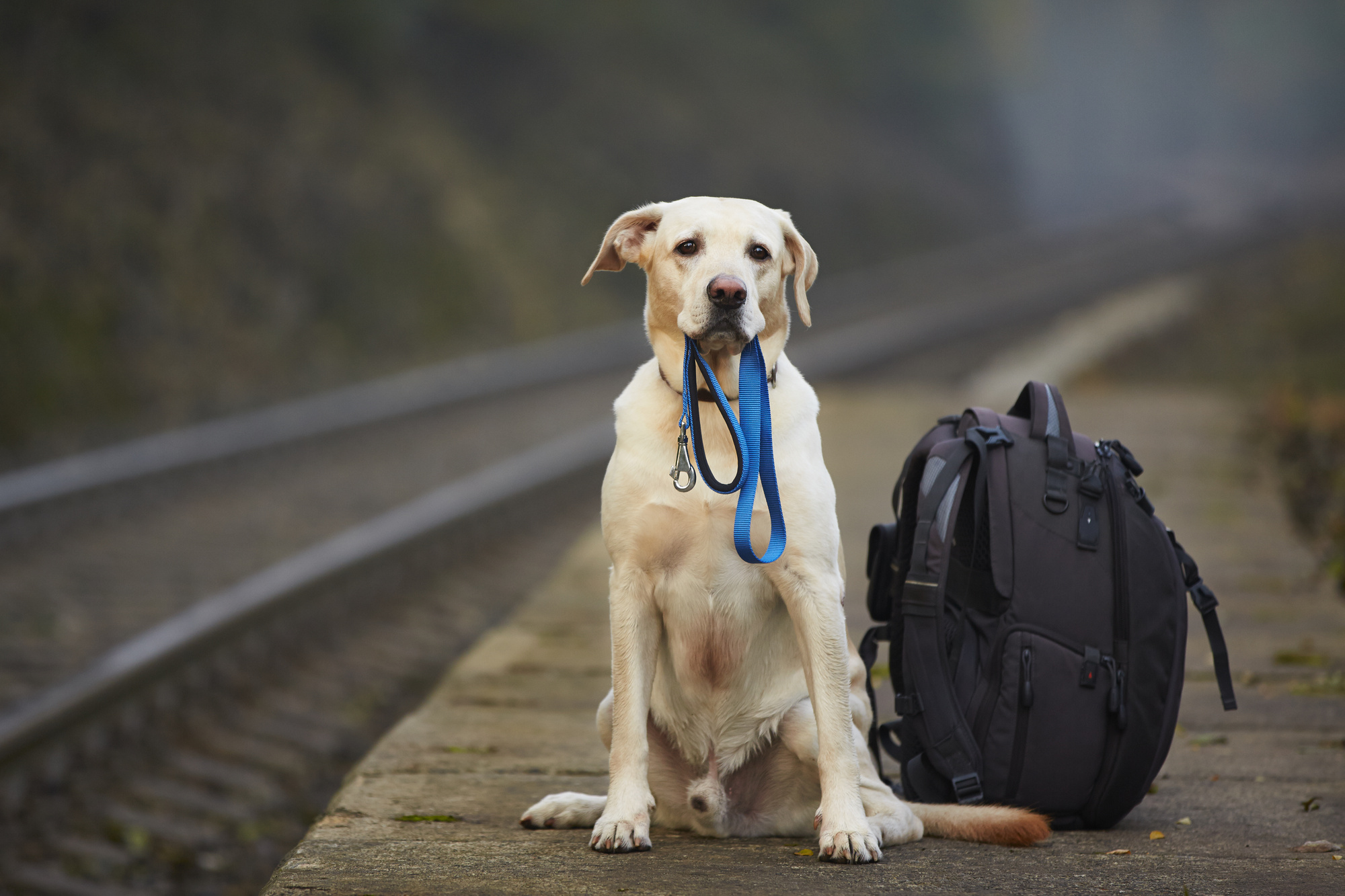 Your dog is apart of your family; therefore, you want your dog to join you for all of your adventures.
Exploring a new city? What better companion to have than your dog. Maybe you're moving to a new home and your dog is high on your moving priorities.
If you plan on traveling with your dog, you need to plan carefully. Traveling with a dog means keeping their safety in mind and traveling under acceptable conditions.
In certain cases, traveling with a dog is more expensive than boarding up your dog or hiring a dog sitter.
Read these 8 tips on dog travel before doggo joins you on your next excursion.
1. Visit the Vet
Make sure you bring the dog in for a check-up before you embark on dog travel. Inform the vet you're going on vacation and are planning on bringing your dog.
Here's what the vet will look for:
Making sure your dog is up-to-date with all vaccinations
Deliver a health certification (is required for air travel)
Check their medical records and any medications prescribed
Even though the health certification is the only required document, bring their shot records and prescriptions to be safe. All airlines are different and they have different requirements for bringing pets on planes.
And always bring food and water. Feed your dog regularly with similar feeding times and duration that you do while at home.
2. Choose the Right Crate
A crate is the safest method of dog travel.
A crate also comes in handy when you stay in someone's home or have to be in a hotel. You can buy a crate from almost any pet store; however, you have to be sure you're choosing the right crate.
Here are some pointers when buying a crate:
The dog should be able to stand, sit, and lie down in the crate
Make sure it's made of a strong material and there are handles on the crate
Check if the bottom is leak-proof
The crate is fully ventilated
Place 'live animal' marking on the crate plus your name, address, and phone number.
You should also add some of their favorite stuff inside of the crate. These include a favorite blanket and a favorite toy. Find a way to always have water for the dog to drink, such as a water bottle.
3. Identification Tag
When you're in unfamiliar territory, the chances of your dog running away increase.
In case this happens, make sure your dog can always be properly identified.
The best way is an ID tag hanging from its collar. On this tag, write your name, address, and phone number. You should also write the dog's name and try to include proof of rabies shot.
If you want to increase your chances of finding your dog, implant a microchip before you leave.
Always have a picture of your dog on you. This way, you can show strangers or make 'missing dog' posters.
4. Travel By Car Instead of Air
Your dog is already used to the car. You know how excited your dog gets when you drive it to the park, the beach, or the dog bar. When you travel by car, your dog will be far happier instead of traveling on a plane.
Traveling by plane can be scary for a dog. They're locked in a crate. They're away from you and aren't familiar with their surroundings. And there are extra costs associated with air dog travel.
Just remember: if you're on the interstate or a major road, leave the dog in a crate or keep the windows rolled up.
And always stop to let your dog go to the bathroom and drink water.
Feel free to walk your dog when you stop for gas or food. Last but certainly not least, never leave your dog unattended in the car with the windows rolled up. If you're traveling over the summer, doing this can be life-threatening.
5. Look for a Dog-Friendly Hotel
If you're on a long road trip or backpacking, you'll want to stay at a hotel. Always be sure the hotel is dog-friendly.
When you find a dog-friendly hotel, be sure to respect the property and other guests. Make sure the dog isn't barking a lot and they don't have an accident inside of the room. If the dog makes a mess, clean it so the staff doesn't have to.
Try to be with the dog as much as possible. If left alone, they could become anxious and destroy the room.
Are you not 100% sure you can trust your dog in a hotel room? Ty the Dog Guy offers training and coaching.
6. Take Your Dog on a Cruise
There are dog-friendly cruise lines. Some even provide special accommodations for dogs, such as a lounge and free dog food. But before bringing your dog on any cruise ship, make sure you read the guidelines before boarding the ship.
7. Always Keep Your Dog Calm
Traveling can be excited — some dogs enjoy the thrill of being somewhere new, but others can easily become scared or uncomfortable. Even if your dog is more adventurous, always bring a little token of home.
A blanket and their favorite toy are great travel entertainment for your dog.
Is your dog still stressed out? Give your dog some love. Regularly pet your dog to reassure it. As long as you're there, your dog will be fine.
8. How to Explore New Surroundings with a Dog
Traveling is exciting but can be overwhelming. You feel out of comfort zone, and so does your dog.
But exploration could also be good for your dog; they love seeing new surroundings, sniffing new items, and hearing the different commotion.
While you're taking your adventure in, don't forget about your dog.
Make sure they're not eating foreign objects and aren't terrorizing anyone. If your dog seems stressed, take the dog back to the hotel or car.
Have Fun with Dog Travel
Your next vacation will be so much more fun with your dog companion at your side. Understand your dog is more vulnerable to a lot of different issues when away from home. Always keep your dog comfortable and happy.
You want to have a fun trip, and you should make the trip equally fun for your dog.
If you want more advice for your pets and children, read our blog.
Anything to Add? Leave a Comment!