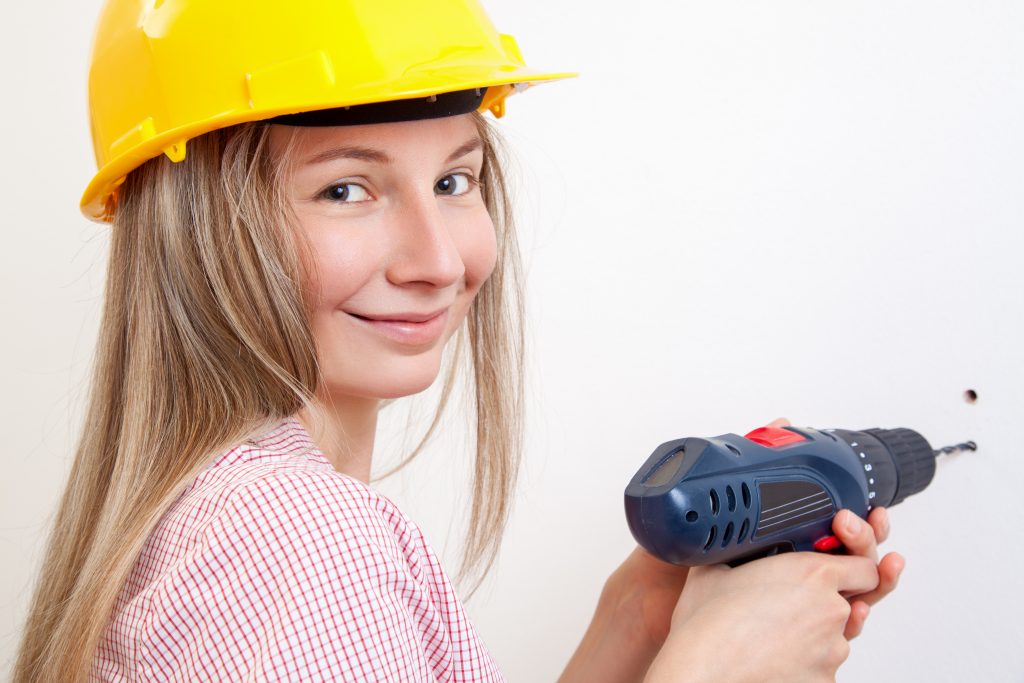 So you're the queen (or king) of DIY, but so far your projects have been limited to things in the garden or the kitchen. You're not shy about using power tools, and you know your way around a workshop.
But have you ever thought about what it would take to build your own garage door?
Surprisingly, it's not too big of a project to tackle! Armed with the right tools and a little DIY know-how, you too can manage to build your own garage door.
From selecting the right doors to stepping back to observe the finished product, there are a few important steps to building your own garage door. We'll walk you through the project from start to finish with our guide. Read on.
How to Build Your Own Garage Door From the Ground Up
Of course, if you want to build your own garage door from scratch, there are ways to do that.
This process involves cutting wood, gluing it together, and quite a bit more time and effort. You'll need access to an electric saw, plywood, and other heavy-duty materials.
If this sounds great and you are looking to build your garage doors from raw materials, you will need some in-depth construction knowledge. Most people do not have access to the tools and knowledge needed for this sort of construction.
Instead, the recommended way to build your own garage doors is to choose from doors that are pre-built and then do the installation yourself.
Then, you will end up with stylish and beautiful doors but still pay a fraction of the cost since you are opting to build them.
Choose What Type of Door You Want
If you choose to go the recommended route, the first step is a fun one. You must select the size, style, and color of door for your home.
There are many different garage door styles. The style you choose should reflect the overall look you are going for in your home.
You'll also need to know the height, width, and depth of your current garage doors. If you do not have any yet, ask your builder what will fit in the space.
The four main styles of garage doors are carriage house panels, flush panels, long-raised panels, and short-raised panels. Each of these has a totally different character.
To get a feel for what will work for your home, you should look at plenty of pictures of each kind. Do this to figure out what style you prefer and what will make the best impression visually.
For example, short-raised panels look great on Victorian-style homes and colonial-inspired homes. Carriage house panels, on the other hand, lend more of a charming country vibe.
Depending on the design style you're following for both the exterior and interior of your home, you should choose doors that go along with it.
You should also get a feel for the price range of each option so that you know what will fit in your budget.
Make Your Purchases and Get to Building
After you've decided on the style of doors, the next step to build your own garage door set is to make your purchases. Typically you can buy garage doors at home improvement stores or through a catalog.
Once you've ordered your doors and they have arrived, the real fun starts. Now, it's time to get to building.
Installing garage doors yourself can save you quite a bit of money. You might first have to remove the old garage door, though. This is relatively simple and basically just involves unscrewing what needs to be unscrewed.
How to Install Your New Garage Doors
Once you've removed the old doors, you're ready to put the new ones in place. First, you'll need to do some measurements and attach the hinges and handles.
Measurements Are Key
You'll need to measure the various points where the door will be installed, like the door-opening height and width. You'll also want to measure from the top of the opening to the ceiling.
Then, with these measurements, you'll need to attach stops to both sides of the opening. They must be flush with the inside of the door jamb.
Put the Pieces in Place
Then, you lay out the bottom piece of the new door and attach any hinges or handles that are meant to go with this piece.
You should use a level to make sure the bottom piece is perfectly placed. Otherwise, the rest of your door will not fit properly. Refer to the manufacturer's instructions at this point to ensure that all is going according to plan.
Next, the process looks almost like fitting puzzle pieces into place. Following the perfectly placed bottom piece, you'll stack the next pieces on top of that and install them one by one.
Ta-Da!
You simply repeat this process for each panel until your entire door is built. After you've installed the rollers and secured the tracks, your job here is done!
Does all of this sound a little overwhelming? It might be tricky, but it's worth a try.
What's the worst that can happen? At the end of the day, if everything goes wrong, you can always call for garage door repair Arlington TX.
Looking for More DIY Tips and Tricks?
If you are on the hunt for more DIY projects, check out our posts. They contain all you need to know to take many kinds of household projects into your own hands.
Want more? We are here to help you find ways to live frugally, find great deals, tackle DIY projects, and more.
In short, we help you squeeze the most out of life. If you have questions, please leave them in the comments section below! We'd love to hear from you!
Anything to Add? Leave a Comment!