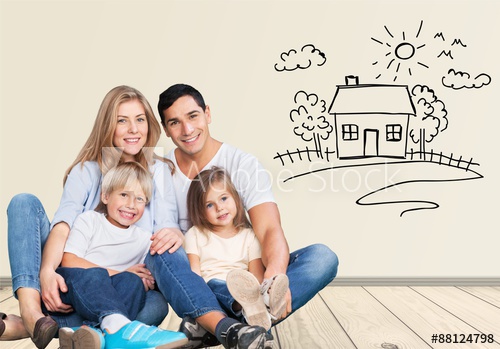 Have you been putting off family life insurance? You might be waiting for the end of the year to buy the right insurance product, but you don't want to be left scrambling. This is a decision that takes time and careful research.
An insurance product is a long-term commitment that can help you achieve financial goals and take care of your loved ones if you're not around. It might sound intimidating, but buying family life insurance doesn't have to be complicated. Here's your complete guide to buying an insurance product that covers your whole family.
Insurance for the Whole Family
You might be wondering why you need life insurance, even for your young children. While it may be true that life insurance is meant to cover a working adult's loss of income, there are still many reasons why you should have a life insurance policy for your children.
1. They'll Always Be Insured
No matter what may happen with your children's health, they will always be covered by a life insurance policy. You must verify this with your insurance company. Get it in writing that your child will never be denied life insurance no matter what may arise in his life.
2. It Builds Value
Your child's whole life insurance policy can earn a nice cash value. By the time your child is 18, he could use the cash for big life changes like paying for college or buying a car.
Be sure to ask your insurance policy company if there are any penalties associated with withdrawing from the fund before a certain age. This wouldn't be the primary reason for buying life insurance for your children, but it can be a nice perk.
3. You'll Lock In the Rate
If you buy family life insurance for your kids now, you'll have locked in the rate for the entire life of the policy. This means the premium will never change for as long as your child has the insurance policy. You can purchase something that fits your family's budget now and will work for your child's budget in the future.
Again, verify this with your insurance company and get it in writing.
4. Small Policies Are Affordable
You won't need a large policy for your child's life insurance. A good starting point for children is anywhere between $5,000 to $15,000. Low policy amounts can cost you about $5 to $15 a month. Your insurance discount for children can often justify the price.
Stay-At-Home Moms Need Life Insurance Too
Stay-at-home moms often overlook their need for life insurance, but the reality is that they also offer a valuable contribution to the family that should be covered.
Many stay-at-home moms work some kind of job, whether they make crafts, have an Etsy shop or sell products. Every amount of income counts toward your family's expenses, but unfortunately, these types of freelance jobs don't typically offer life insurance.
How to Choose a Family Life Insurance Plan
Having a life insurance plan can help you save taxes under Section 80 C of the Income Tax Act. As a mother, you want to get an insurance product that covers you, your spouse, and your children. Here's how you make an informed decision.
Pick a Term Plan for You and Your Spouse
Since you and your spouse have dependents, you should choose a term plan for your family life insurance. A term plan has no investment benefit. You simply pay a lump sum at the time of the insured's death.
Term plans are great because they're inexpensive. You won't need to invest in insurance plans for the two of you. Instead, you'll have more funds to invest in mutual funds or equity.
Choosing Sum Assured
If you're a young family, make sure your life insurance plan covers long-term finances of your dependents.
In your 20s and 30s, you and your spouse still have three or four decades left of a working life. Your kids will have college, you'll buy a home, you'll have your child's wedding to think about, and, of course, your own retirement. Should your primary breadwinner pass away early, you want your life insurance coverage to be large enough to fund these life milestones.
Look for a plan that covers you through 20 to 30 years. Term plans again are a great way to go, because you can get them at a low premium cost.
Go For a Long Tenure
A young couple should opt for a long tenure. You want something to cover you until your children become financially independent, and it may be some time before that happens.
Calculate how much time you have left until your child is about in their mid-20s, when they may be expected to become financially independent. Choose a term plan that will cover your family for that amount of time.
Joint Cover
If you and your spouse are both contributing together toward your financial goals, consider a joint life cover. If something happened to one of you, it would affect the achievement of your financial goals. A joint life cover pays out the sum that would be assured on the demise of either of you.
Additionally, premiums for a joint life plan are quite lower than they are for individual plans.
Choose the Right Riders
Think carefully about choosing riders and add-ons for your family life insurance. Pick riders that are relevant to your needs.
For example, if you're a stay-at-home mom, you might look into a monthly income rider. This type of rider can supplement the basic sum assured. It pays a monthly income to your nominees for a fixed amount of time.
Do Your Research
When purchasing family life insurance, make a well-researched, informed decision. Investigate the life insurance policy thoroughly and verify everything in writing.
You'll notice that policies vary widely with each company so be sure to ask plenty of questions. Doing the work now ensures that you, your spouse, and your children will get the most out of your family life insurance policy.
For more tips on being a thrifty momma and saving your family money, check out our Frugal Living page!
Anything to Add? Leave a Comment!