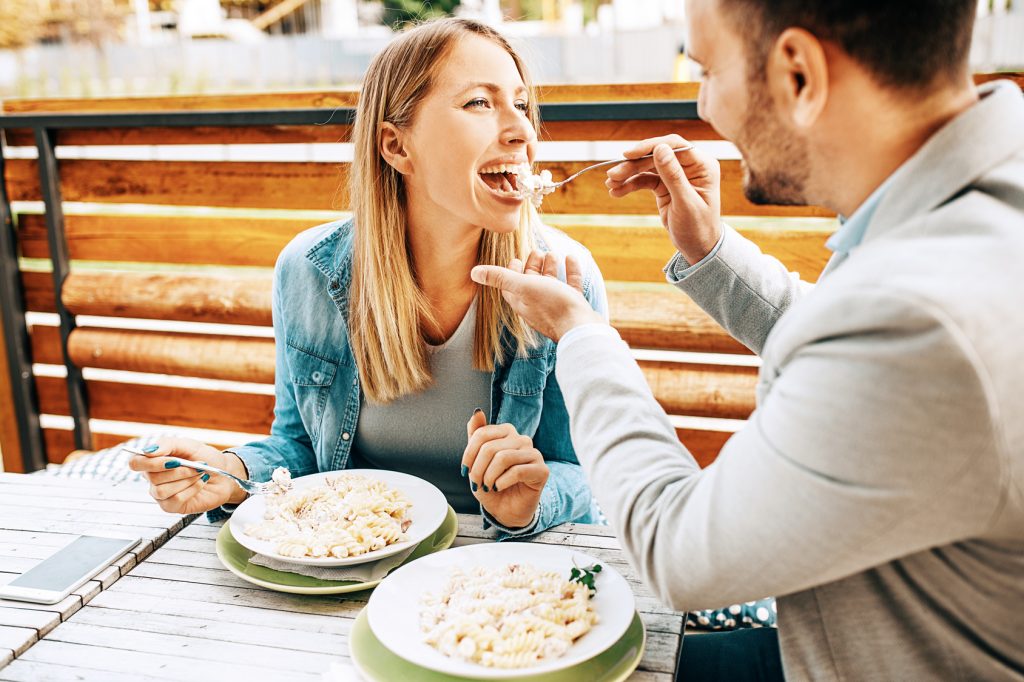 When you think of awkward or bad dates, usually first dates come to mind. The truth is, though, that we all go through our dry dating moments.
In fact, many couples encounter unnecessary tension when they lose that spark in their dating life. Getting out of the house doesn't always guarantee a good time.
It's on that note that I'm here to tell you that it is possible to bring that spark back and spice things up. You don't need to reserve a table at an expensive restaurant or dress fancy.
Check out these five dating ideas for some inspiration and get your groove back!
1. Dance Tonight
Don't skip this dating tip just because you think you have two left feet. You don't need to be a great dancer for this date night to work.
Simple take your lover out to a dance lesson together or do it right in your living room. The key is to get those bodies moving and really put yourself out there.
Nothing is more attractive to a woman than a man who is willing to put themselves outside his comfort zone and who isn't afraid of failure.
After you two have gotten all hot, sweaty, with those endorphins raging, you'll find it very easy to segue into the bedroom. Dancing is very good for literally wanting to spice things up and improve your sex life!
2. Taste Wine
Wine tasting is often thought as this elusive, expensive activity that only wine connoisseurs partake in. This is completely false in 2017.
Wine tasting can be done right in your home. All you need to do is plan things out with some simple guides online, and surprise your lover with a great spread of wines and complimentary dinner.
Nothing gets those juices flowing like some quality wine. If you really want to spice things up, take the liberty to pair your wines with aphrodisiacs.
If your mate doesn't care for wine too much, this same concept works great with craft beers, too. If you're on a budget, keep an eye out for hot deals online.
3. Escape Rooms
So, you may be wondering what is meant by Escape Rooms, huh? Well, they're the perfect date idea for the adventurous couple.
If you and your lover are more of the sky-diving and snowboarding type, then this idea is really going to spice things up.
Basically, you and your partner will be trapped in a room–literally locked with no way out.
You must work together to try and solve a riddle of some sort to find the key. It sounds easy on paper, but trust me when I say that these escape rooms are evil.
You really can't do this if you're claustrophobic or get frustrated very easily. It will test your patience AND your relationship.
The thrill of racing against the clock and working together in perfect harmony could reignite your relationship.
4. Go to an Adult Store
Are you really trying to spice things up with your lover? Well, don't just wait for Valentine's Day to buy something sexy for her or the bedroom, make it a date night activity.
Being able to talk candidly about sex and not have it become just some routine activity is important for a healthy relationship. Things don't get boring, you just lack creativity.
Get some toys that both of you can use, try some adult costumes, pick out a movie together, maybe watch one in a couple's booth/theater.
It's not a crutch if you find something that makes you want to spend more time making love, rather than asking or being frustrated by it.
Just make sure you get your partner's consent before making it a date night, it's best to make sure both of you are comfortable and on the same page.
5. Pamper and Massage
Men probably already treat their girlfriends to a spa day or personal massage, but what will really spice things up is if both of you visit the spa together.
Relax, unwind, catch up with each other's everyday life, and experience a stress-free day together. Reducing stress is so important when trying to reignite the passion in your life.
Now, if you can actually give a good full-body massage, then, by all means, use this as an opportunity to get hands-on.
Some professional massage parlors try to accommodate couples with their own private rooms so that you and your partner can relax and experience it together.
Once you've been fully cleansed of all tension and your mind calmed, then it will be easy to spend the rest of the day worshiping each other.
Thrifty Ways to Spice Things Up
These five dating recommendations all share one thing in common, which is being able to treat your partner to a guilt-free day/night of fun. Doing things that are a little different than you normally would will keep things sexy.
Take this concept for dating and apply it to your everyday lives for an even greater effect. Learn new things together, grow together, and live healthy together.
No matter how uninspired you are feeling, just put your best effort forward and you're bound to come up with something fun.
You just have to stop thinking about dates in the expensive, extravagant sense and realize that you can be thrifty, simple, and humble, but still make your lover's eyes light up like the first time you met.
Anything to Add? Leave a Comment!