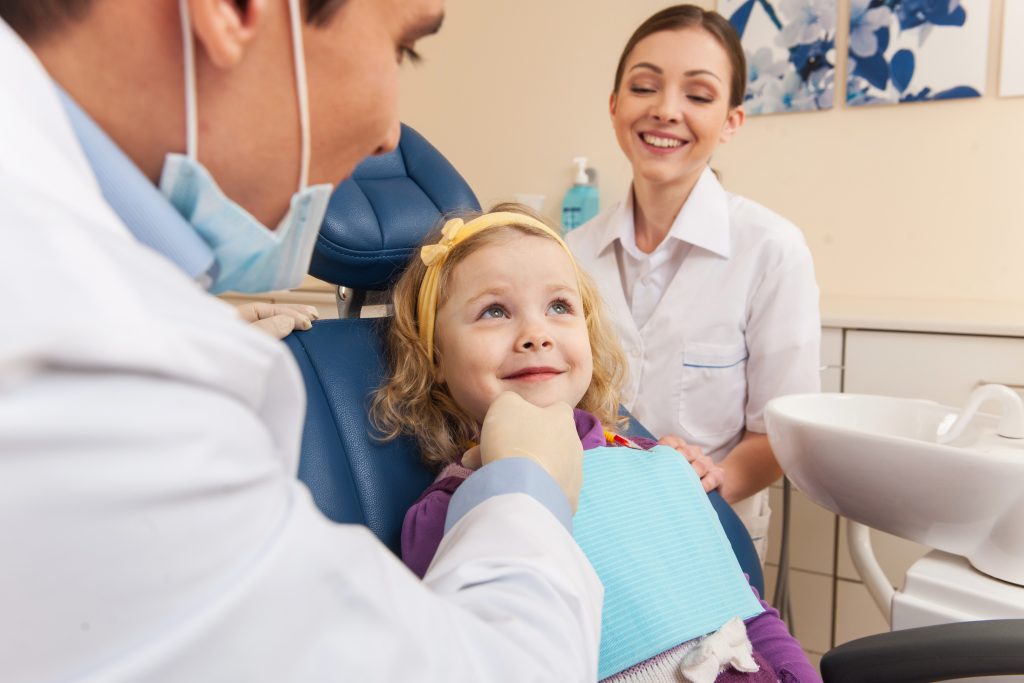 Do you need your child to get dental care without letting her anxiety and fear get the best of her?
Don't worry. There are plenty of helpful tips you can follow.
You as a parent definitely need to take heed of these tips, since you likely have some of your own anxiety to deal with.
Dentistry for kids is important so they can grow up to be as healthy as possible. Your dentist will be vital in helping your child learn to brush and care for her gums and teeth.
With this thought in mind, follow these five tips.
Taking The Fear Out Of Dentistry For Kids
1. Let Them Play Before the Appointment
Children are bundles of energy in general, so having them sit still for the dentist can be a real chore. To mitigate some of this, you should let your child burn off as much of her energy as possible.
Allowing your child to play outside is great to produce positive endorphins. This will ensure that she's in a great mood once it's time for the appointment.
Parents sometimes forget that kids have tough days and their own emotional trials. Play lets your child process her emotions and curbs fear.
By the time she gets to the dental appointment, your child will be well-rested, attentive, and ready to go.
2. Take Your Child to Meet the Dentist
Think of your child's dental appointment as the big show. If this is the case, meeting the dentist on more relaxed terms can serve as the dress rehearsal.
Find a family dentistry practice that's great at working with kids. Schedule a quick meet and greet for your child. Ask the dentist if they'll allow your child to sit in the dental chair and simulate a cleaning and inspection.
After this walkthrough, your child will have a rapport with the dentist. She may even feel excited to go through with the real thing.
3. Have a Pretend Session to Get Her Used to It
You play a big role in helping your child get the best dental care.
Because of this, be sure to roleplay as the dentist to help her get used to what an appointment entails.
This can be a fun time to not only play make-believe but also teach her some valuable tips about dental health.
4. Pull Up YouTube
YouTube is valuable when it comes to taking the fear out of dentistry for kids.
Your child will be able to browse videos of other kids going to the dentist for the first time.
This way, she'll build a comfort level that curbs her anxiety and lets her learn tips from a dental hygienist.
5. Choose the Right Dentist
Above all, you need to find the help of a dental professional that's great at working with kids.
Touch base with your dental insurance provider for some recommendations on in-network dentists. Your child will instantly be at ease when she's in capable hands.
Do you have any other tips to help your child curb her dental fear? Let us know in the comments below!
Anything to Add? Leave a Comment!