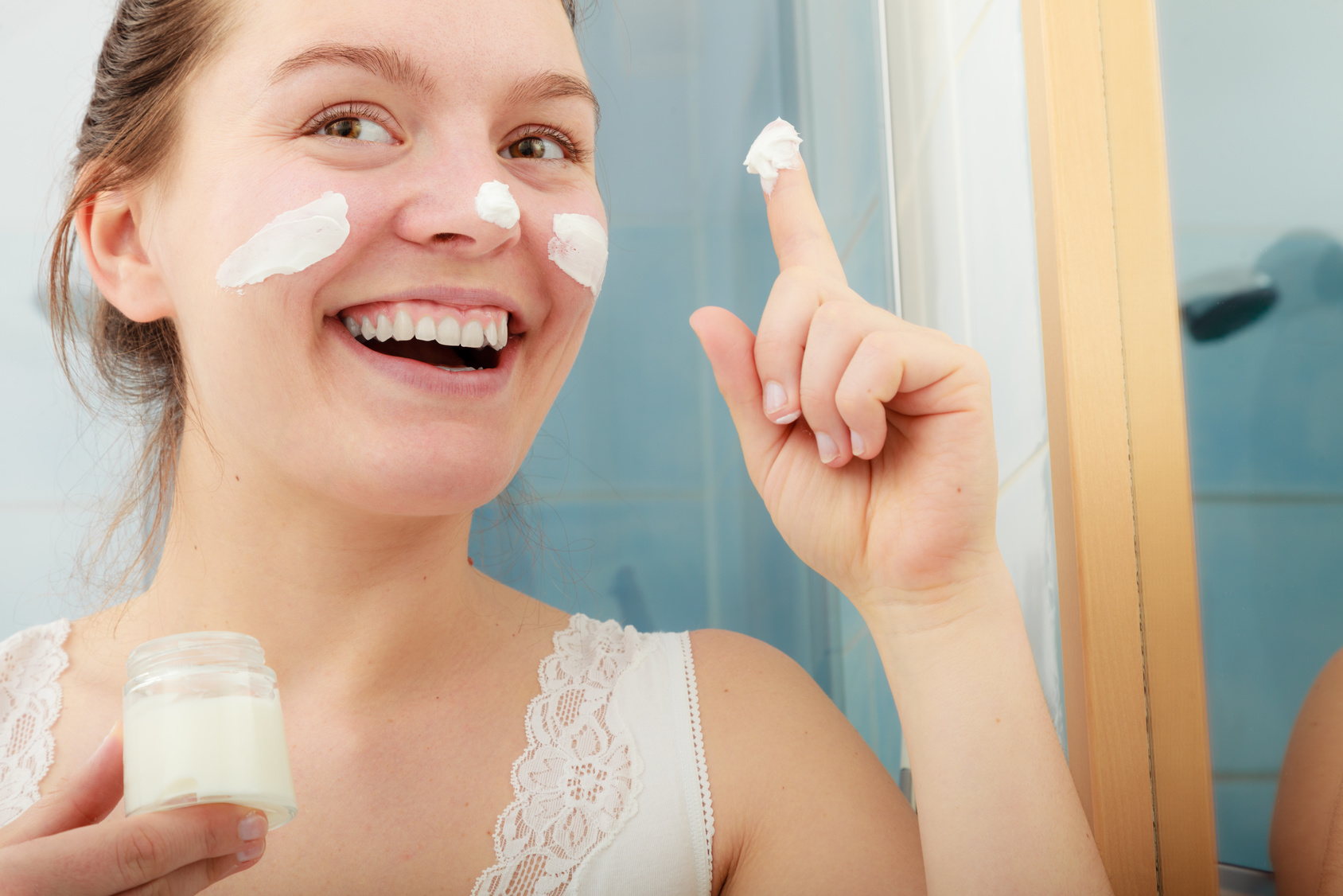 Keeping your skin happy and healthy doesn't have to be hard work.
For working women, there just aren't enough hours in a day to devote time to lengthy skin care regimens.
Luckily, with these 6 quick and easy routines skin care will be a breeze:
1. Pick a Gentle Cleanser
Rather than use a cleanser that is harsh on the skin, opt for an option like micellar water or coconut oil.
Both of these options will remove makeup and any dirt and oils that may have built up throughout the day.
Micellar water is incredibly gentle and hydrating while still being an effective cleanser.
You're much better off opting for a more natural option over the foamy, chemical-packed cleansers that dry out skin and ultimately do more harm than good.
2. SPF is Your Friend
One of the best ways to ensure healthy skin is to wear a product with SPF every day.
Wearing sunscreen, or a moisturizer with SPF, even when you're not planning to be in the sun will protect your skin from discoloration and uneven skin tone.
SPF also slows down the signs of aging and will keep you looking youthful longer.
3. Use a Stem Cell Serum
Using a stem cell serum like the one from Swiss Botany can actually reverse the signs of aging and delay the onset of wrinkles.
A stem cell serum works by using stem cells, usually from a fruit, to boost the cell production in the area it's applied.
The more your cells have a chance to regenerate, the younger and healthier your skin will look.
4. Caffeine Eye Cream
Similarly to the use of a stem cell serum, the use of a caffeinated eye cream works to decrease the signs of aging.
As you get older the circulation in your face lessens, which can cause the sensitive under eye areas to show signs of aging like wrinkles and dark coloration much more heavily.
The caffeine in the eye cream works to increase blood flow to the eye area and encourage puffiness and dark circles to subside.
5. Moisturize, Moisturize, Moisturize
Using a moisturizer twice a day will lock in all the good stuff while acting as a barrier to moisture loss through heat or wind which can be drying.
When you moisturize your skin will immediately look better than it did beforehand, and over time the use of a moisturizer will make for healthier and less damaged skin as a whole.
6. Stay Hydrated
As important as moisturizing is, you should also be sure that you're properly hydrating your skin from the inside out.
Proper hydration allows for your body to function at its best and produce new skin cells and collagen to keep your skin looking radiant.
A good rule of thumb is to make sure you're drinking six to eight 8 ounce glasses of water a day.
Skin Care for Working Women Can be Simple
As working women, it's important to take a few moments every day to take care of yourself.
Making these simple steps a part of your everyday routine will keep you looking youthful and healthy for years to come.
Comment below and let us know your favorite quick and easy skin care tip!
Anything to Add? Leave a Comment!