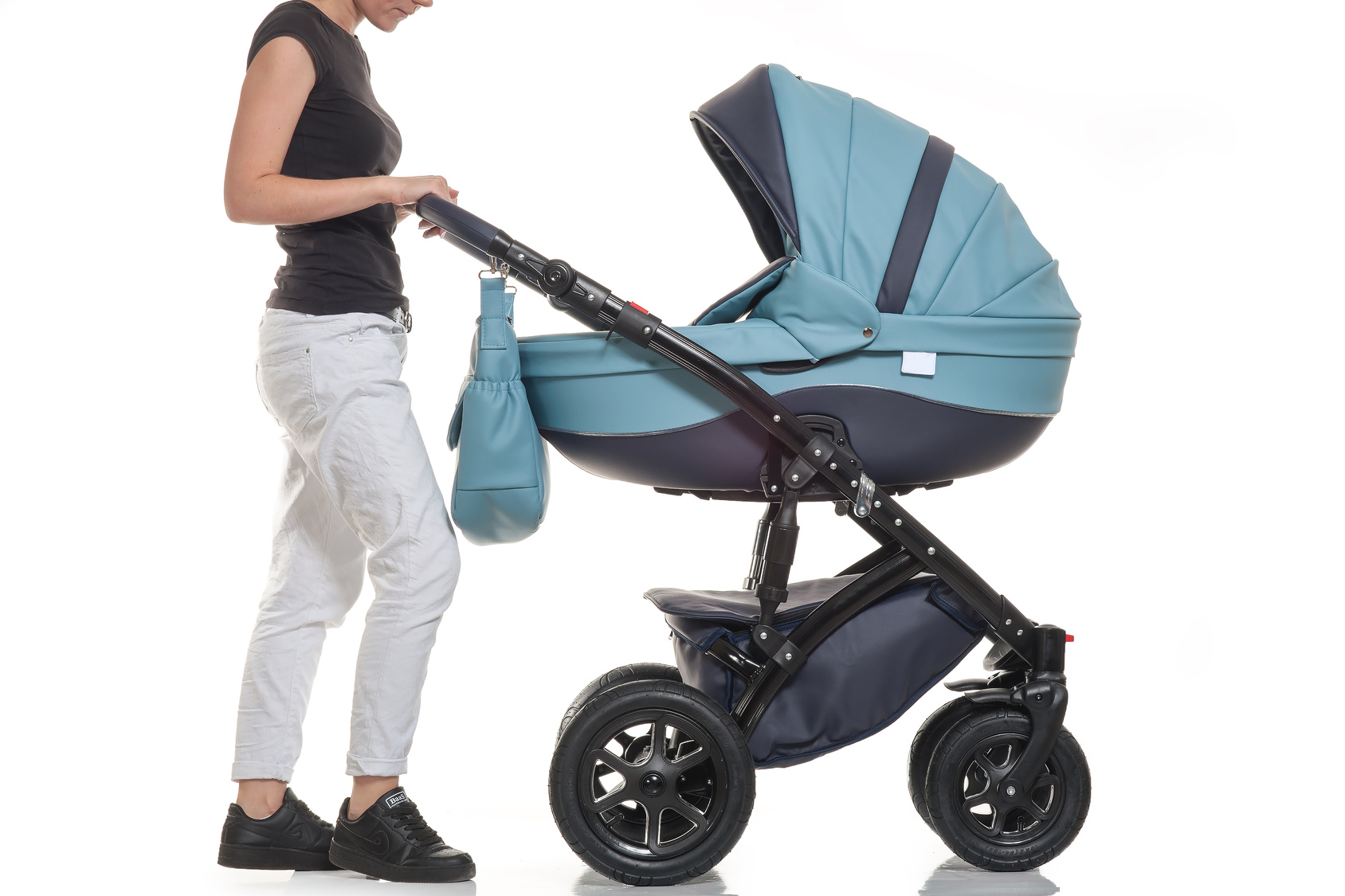 Some people say that motherhood brings with it immeasurable joy. Some people, however, have never actually been tasked with raising infants or toddlers.
Parents still have to go about their daily activities while they lug their new bundles of joy around with them. Needless to say, completing some tasks with a baby attached to the hips is less than ideal.
Parents new and old will be happy to hear, then, that there is a baby buggy for every occasion. There is almost nothing that parents can't do with the right baby-friendly equipment and accessories.
Traveling? Sure thing. Exercising. Yep.
Interested in finding out what types of baby buggy options are on the market today? Hold tight.
Travel Systems
Moms don't have to stop traveling just because they have young children in tow. Life must go on, which is exactly why some families go on the hunt for the perfect travel-friendly baby buggy.
Luckily for these parents, there are several travel systems on the market. These systems usually consist of multiple pieces. Sometimes these sets come with a stroller and a few accessories whereas they come with car seats other times.
The sets which come with car seats are especially valuable to traveling families. They allow families to have both a stroller and a car seat so that their children are always safe and accommodated for when they go out of town.
Of course, parents who are traveling need more than strollers and car seats. They need to plan carefully to make sure that their babies can adapt to their schedules while on vacation. Fortunately, there are already some travel hacks that should help them make the most of their family vacations.
Car Seat Carriers
A new addition to the family can be somewhat expensive. Babies and toddlers require all sorts of specialized items to live comfortably, and some of them are costly. Strollers and car seats can be among these expensive items.
What if, though, parents chose not to buy both items? That is to say, what if they found a cheaper compromise that still kept their little ones safe?
Well, this cheaper alternative already exists, and it's called a car seat carrier. Though technically not a stroller, a car seat carrier functions similarly to any other baby buggy. Car seats are placed on top of frames and properly secured in order to carry infants and toddlers around.
Car seat carriers also have the added benefit of allowing parents to avoid disturbing their babies while taking them out of cars. Instead of moving their children from a car seat to a stroller, they simply put their car seats on top of a frame and go.
Jogger Strollers
Once parents have children, it can be tempting to develop bad habits. Maybe they're too busy to mind their eating habits or go and out exercise. Doing so is, however, not okay, so parents should continue leading healthy lives.
This is especially true for mothers who are no doubt going to be exhausted after delivering their babies. How, though, can mothers make time for exercise when they have babies to take care of?
Enter the jogger stroller, a baby buggy which is designed to allow parents to go for jogs with their infants or toddlers. Jogger strollers usually have two rear wheels and one front wheel to allow for smooth jogging sessions.
Despite their convenience, they're not appropriate for children of all ages. It is not recommended to take an infant younger than six months of age on a jog. Rapid motion can have some dangerous repercussions for babies, so parents should avoid exposing them to it.
Strollers For All Terrains
Some families aren't super adventurous, which means that most of their adventures probably take place in the backyards. While families can certainly have some summer fun in their yards, some people like braving more uncertain terrains.
Believe it or not, all-terrain strollers exist for those occasions on which families will be strolling through rougher terrains. And, yes, these rougher terrains even include mountainous regions.
Of course, many families probably won't be navigating rocky terrains with their babies. If they do, though, that's totally fine. They just need to make sure that they keep their infants and toddlers safe in those types of environments.
Double Strollers
Lots of people have probably heard of double strollers. They are designed for families who need to carry around two children instead of one.
Twins are obvious candidates for double strollers, but parents don't need twins to make good use of them. If parents have two children who happen to be close in age, double strollers should work just fine for them as well.
Note that not all double strollers have the same features. Some allow moms and dads to change the direction in which their children are facing. That said, do check out some buggy reviews before purchasing a double stroller.
Strollers for Infants and Toddlers
Strollers for infants and toddlers have to be some of the best budget-friendly baby buggies on the market. Some of these are customizable, meaning parents can make small tweaks as their babies grow older. Parents get a lot more use out of them in the long run.
If parents on a budget, they can also invest in convertible strollers which fall under some of the other categories listed here as well. There are, for instance, convertible single strollers which can be turned into double strollers.
Get the Perfect Baby Buggy for Your Little Ones
As frustrating as being a parent can be, it is also full of rewards. Before those rewards can be reaped, though, parents have to learn how to keep their babies safe, baby buggy and all.
But, hey, look at the bright side. They might not have to spend as much money on their buggies if they drop by Thrifty Momma every now and then. We have giveaways and life hacks which should help families keep to their budgets.
Oh, and if anyone has any stroller recommendations for the Thrifty Moms who are reading this, don't hesitate to share them. We, as well as our mommas, love a good tip.
Anything to Add? Leave a Comment!