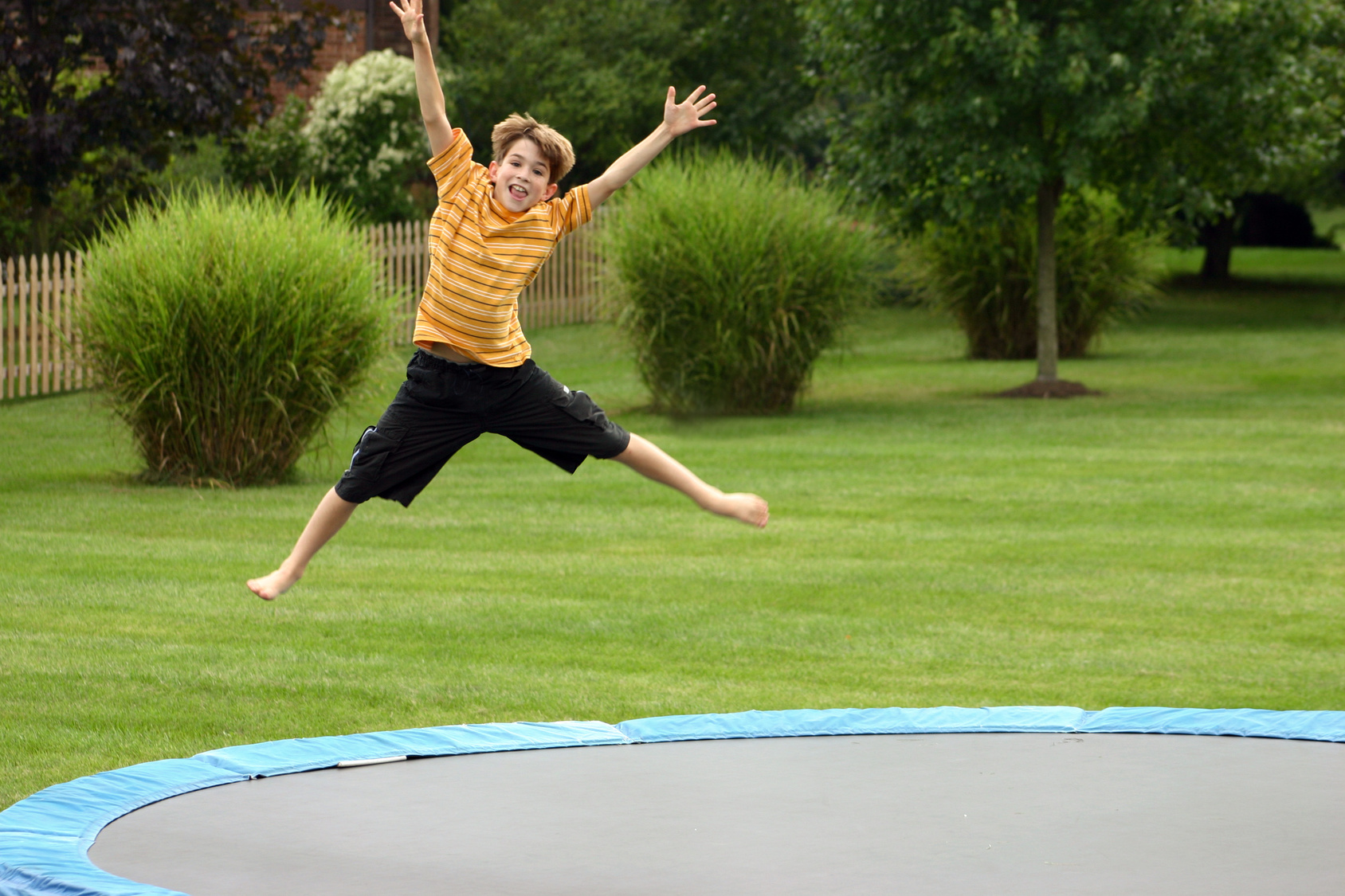 Keeping yourself and your kids entertained is not always easy. You can try crafty DIY projects and games, but everybody wants to get outside and get moving eventually. What better way to keep your kids healthy and engaged than with a trampoline?
Trampolining has been shown to have many health benefits. However, for safety purposes, buying trampolines for kids requires a little bit of research beforehand. Ready to find out what kind of trampoline is best for you and your kids? Read on!
Top Things to Keep in Mind When Buying Trampolines for Kids
Trampolines come in many shapes and sizes. There are certain things to look for when purchasing trampolines for kids. The top things to keep in mind are:
Indoors or Outdoors
There are great options for both outdoor and indoor trampolines. When deciding which is right for you, consider the average weather in your area, and also the space available in both categories.
Size
The age of your children and the intention you have for their usage of the trampoline are both important to consider when considering size.
Will they jump on a very small trampoline while inside, watching TV or listening to music? Will they want to jump with their friends or siblings on a larger trampoline outside?
The size of a trampoline is also related to its height off the ground. Since smaller trampolines are generally closer to the ground, they often work better when buying trampolines for kids, and vice versa for the larger ones.
Shape
Trampolines come in a variety of shapes, including circles, rectangles, ovals, and squares.
While you might think a square would be more spatially efficient, the circle is generally the most common. Rectangular trampolines tend to come in larger sizes and are preferred by gymnasts.
Price
Generally, the price of a trampoline goes up with the size. Circle trampolines tend to be cheaper than other models.
Looking for more ways to save? Check out these hot deals.
Ready to start scoping out trampolines for kids? Here are some trampolines for sale!
Tips for Safety
Buying trampolines are a great way to encourage fitness in a fun way, but without careful consideration, they can be a dangerous toy. Here are a few ways to minimize the safety risks of trampolining without diminishing the fun.
Include a Net
The height of a trampoline poses a safety issue, even if you were just walking on it. Add jumping to the mix, and the need for a net becomes abundantly clear.
Trampoline nets should be a minimum of six feet, with a working closure, and maintained in good condition.
Be Cautious of Size to Person Ratio
The space you're willing to devote to a trampoline is obviously a limit to how big your purchase may be, but the size of the trampoline also limits how many people should use it at any one time.
Small trampolines pose a risk of in-air collisions. For example, any trampoline under 10 feet should be used by only one person at a time.
In contrast, a larger trampoline, like one with a 12-foot diameter, can accommodate two children at the same time.
Anything to Add? Leave a Comment!