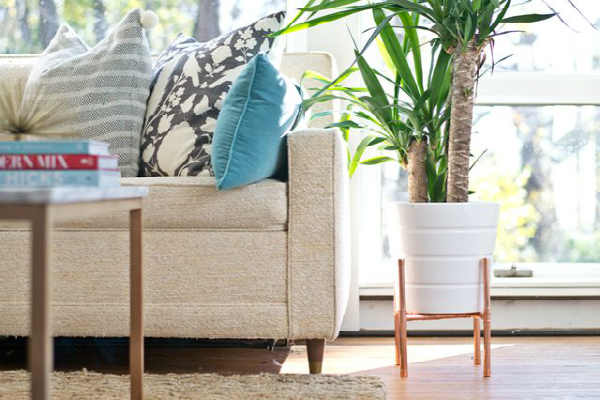 Raised Copper Pipe Plant Stand DIY!
Would you like to raise the heights of your plant stands at home? If so, I recently found a Raised Copper Pipe Plant Stand do-it yourself project that looks fun. I haven't made this project myself yet, but I'm definitely going to soon. I love the look of the copper pipe in the above photograph. If this project interests you as well, be sure to have the following supplies:
1/2-inch copper pipe
Measuring tape
Marker
1/2-inch copper T (qty 8)
1/2-inch copper cap (qty 8)
Pipe cutter
Awl
Hammer
Scrap wood
Ceramic pot (found at Ikea)
Nail polish remover
Ketchup
For more directions on making this craft, be sure to visit this eHow Article From Sarah Dorsey Webpage. Let us know what you thought of this craft in the comment section below.
Anything to Add? Leave a Comment!