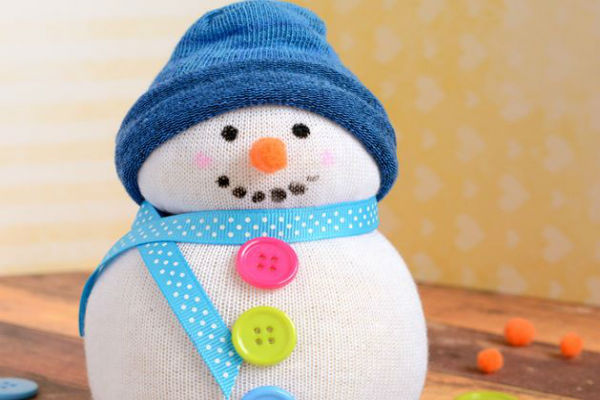 No Sew Sock Snowman Craft!
Want a fun craft to make with your kiddos this weekend? If so, check out this No Sew Sock Snowman Craft! I haven't made this project yet, but it looks relatively simple and fun to make at home. My kiddos are excited for Christmas, so they'll enjoy making these cute snowmen this weekend! Want to make this no-sew project as well? If so, you'll need the following materials at home:
1 white sock
1 sock in color for the hat
rice
rubber bands (or thread)
colorful buttons
ribbons
glue gun
markers or paint
orange pom poms
For more directions on making this this no-sew project, be sure to visit the Easy Peasy And Fun Webpage for more details. Let us know what you thought of this craft in the comment section below, because we'd love to know.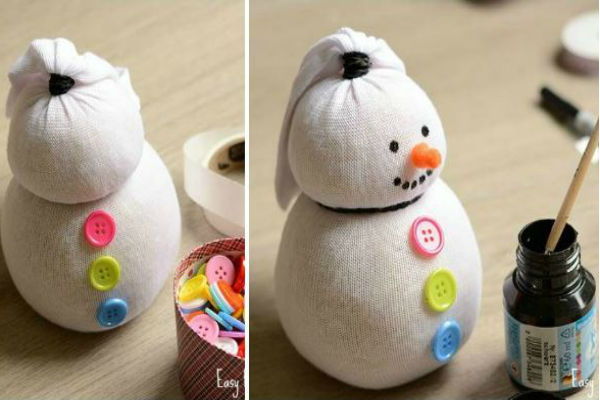 Anything to Add? Leave a Comment!