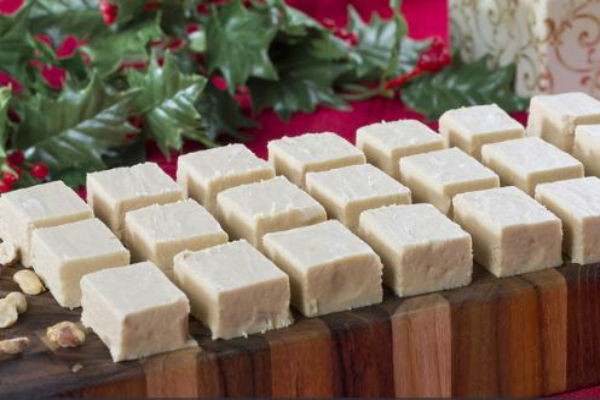 Melt Away Peanut Butter Fudge Recipe!
I love purchasing fudge at those cute little shops! However, buying fudge in-store can be expensive. So, I made this Melt Away Peanut Butter recipe last weekend and was amazed at its taste! You have to try this sweet treat, because you will not be disappointed. If you'd like to make fudge homemade as well, be sure to purchase/ pick up the following ingredients:
3/4 cup (1-1/2 sticks) butter
1 (5-ounce) can evaporated milk
3 cups sugar

1 1/2 cups peanut butter
1 (7-ounce) jar marshmallow cream
1 teaspoon vanilla extract
For further instruction on making this fudge, be sure to visit the Mr. Food Test Kitchen Webpage for more details. Let us know what you thought of this sweet treat in the comments below. We'd love to hear from you!
Anything to Add? Leave a Comment!