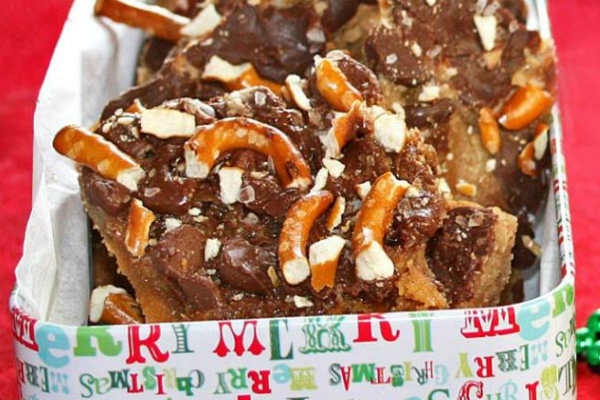 Graham MCracker Pretzel Chocolate Toffee Recipe!
In the mood for a holiday treat? If so, you must make this Graham MCracker Pretzel Chocolate Toffee recipe! My husband's co-worker's wife made this dish at a work party. Afterwards, I just had to know where she found this delicious treat. Believe me, if you enjoy toffee, then this recipe is a must-try! Even my kids enjoyed the recipe and they enjoy the traditional holiday cooking, like sugar cookies. If you'd like to make this toffee as well, be sure to have the following ingredients ready:
15 graham crackers
1 cup butter
1 cup brown sugar
½ teaspoon sea salt
½ teaspoon vanilla extract
2 cups semi-sweet chocolate chips
1-1/2 cups crushed pretzels
For more directions on making this recipe, be sure to visit the Recipes Food And Cooking Webpage for more details. Let us know in the comments if you enjoyed it. We'd love to know.
Anything to Add? Leave a Comment!