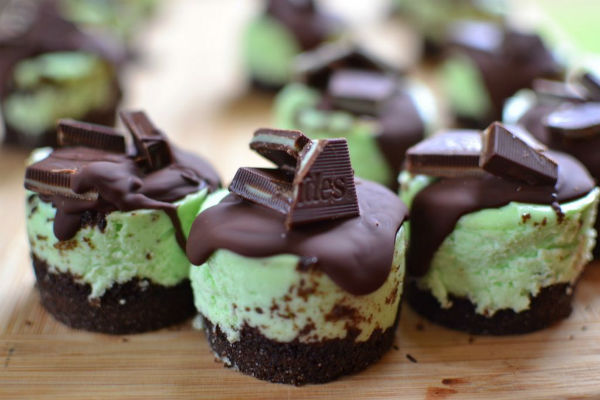 Andes Mint Mini Cheesecakes Recipe!
What goes great with Andes Mints? Cheesecake! You must try this Andes Mint Mini Cheesecakes Recipe!I haven't personally tried these yet, but they seem simple and tasty. I know that I'll be making this treat this weekend! What about you? Here is what you will need:
Pam nonstick baking spray
1 1/4 cup chocolate graham cracker crumbs
2 tablespoons sugar
4 tablespoons butter melted
2 (8 ounce) boxes of cream cheese softened
1/4 cup plus 2 tablespoons sugar
1 egg
1 teaspoon mint extract
4 drops green food coloring
1 1/4 cups chocolate chips
15 Andes mints coarsely chopped.
For more directions on making this recipe, be sure to visit the Small Town Woman Webpage! Feel free to post in the comments below what you thought about this recipe! We'd love to know!
Anything to Add? Leave a Comment!