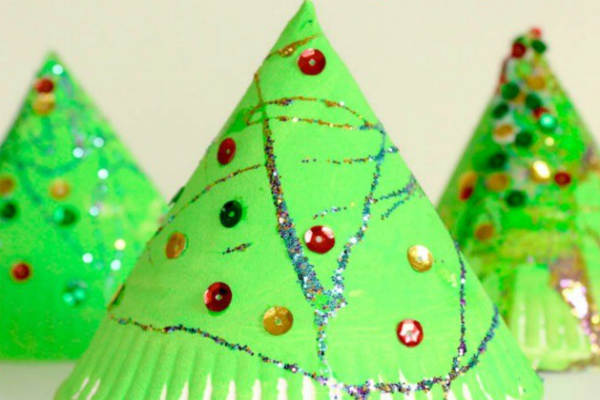 3D Paper Plate Christmas Tree Project!
Want to make a holiday craft with your kiddos this weekend? If so, you should take a look at this 3D Paper Plate Christmas Tree Project! This is a great way for your children to express their creativity at home. Plus, sometimes your kids will make strange-looking trees, which is fun to see. If you'd like to make this festive craft with your children as well, be sure to have the following supplies ready:
Paper Plate
Green Paint
PVA Glue
Sequins / Pom-poms / Buttons etc
Glitter
Stapler
Glue Stick
PS: I was able to find all of these supplies at my local Dollar Tree, which saved me lots of money!
If you'd like further instruction on making this project, be sure to visit the Arty Crafty Kids Webpage for more details. Let us know your thoughts on this project in the comment section below. We'd love to know your thoughts.
Anything to Add? Leave a Comment!