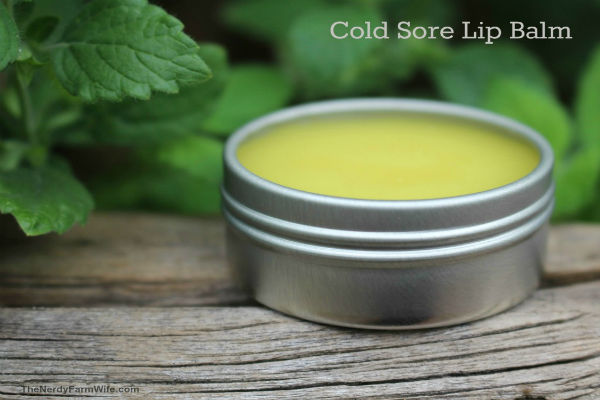 Make Your Own Super Healing Cold Sore Lip Balm!
Do you or your loved ones have cold sores during the winter? I sure do! If you'd like a herbal remedy for these annoying sores, be sure to check out this Super Healing Cold Sore Lip Balm project! I haven't made this lip balm yet, but I plan to next week for future occurrences. Nothing makes my family more cranky than having cracked and dry cold sores. If you'd like to make this remedy as well, be sure to have the following ingredients ready:
4 tablespoons lemon balm infused oil
1 tablespoon plus 1 teaspoon of coconut oil (if allergic, just substitute more lemon balm oil)
1/2 tablespoon tamanu oil (an amazing oil that heals a multitude of skin conditions)
1/2 tablespoon castor oil (helps the lip balm go on smoothly, adds a bit of gloss)
2 scant tablespoons beeswax (or half as much candelilla wax for vegans)
1 tablespoon shea butter (or mango butter)
15 drops tea tree oil (also effective against herpes simplex, see this study)
25 drops of peppermint essential oil (cooling, analgesic, I put extra so the lip balm can smell great!)
2 drops of clove bud oil (optional, for pain relief)
For additional directions on making this lip balm, be sure to visit The Nerdy Farm Wife Webpage for more details. Let us know what you thought of this DIY project in the comment section below.
Anything to Add? Leave a Comment!