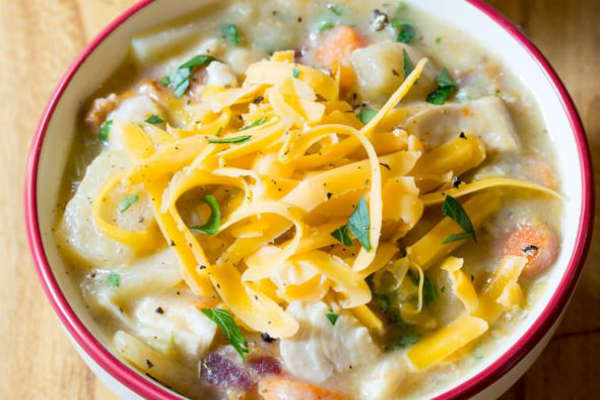 Healthy Slow Cooker Chicken Potato Soup Recipe!
The weather is already starting to get colder, which means soup weather! I recently made this Healthy Slow Cooker Chicken Potato Soup and it was amazing. Even my kiddos liked this soup and they are picky eaters. Plus, nothing is better than chicken, potatoes, and carrots! Am I right? If you'd like to make this fall soup dish as well, be sure to pick up the following ingredients:
4 slices bacon, chopped (could be low fat turkey bacon)
1 large onion, peeled and chopped
3 garlic cloves, minced
3 pounds russet potatoes, peeled and sliced thin
1 1/2 pounds boneless skinless chicken breast
2 cups sliced carrots
2 cup sliced celery
8 cups chicken broth
1 teaspoon dried thyme
1/3 cup fresh chopped parsley
Salt and pepper
Let us know what you thought of this recipe in the comment section below, because we love to hear from readers. For more directions on making this soup, be sure to visit the A Tasty Perspective Webpage for more details.
Anything to Add? Leave a Comment!