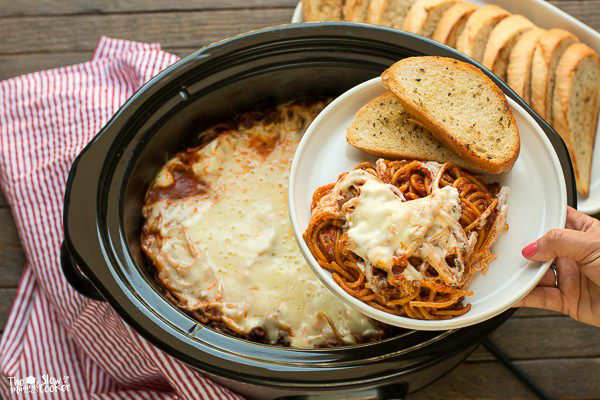 Slow Cooker Baked Spaghetti Recipe!
If you are like my family, then Spaghetti is a staple dish! We make spaghetti at least once a month, so we wanted to try something new and different. I recently discovered this Slow Cooker Baked Spaghetti recipe and this is my new favorite version. My in-laws even liked this dish and asked for the recipe! Want to make this dish too? If so, be sure to pick up the following ingredients:
2 (24-oz.) jars RAGÚ® Homestyle Thick & Hearty Traditional Sauce
1.5 lbs. ground beef
½ cup diced white onion
1 minced garlic clove
¼ tsp. salt
1 tsp.dried oregano
1 tsp. dried basil
1 lb. spaghetti noodles
4 ounces cream cheese (1/2 cup)
1 cup ricotta
¼ tsp. salt
2 cups shredded mozzarella cheese
For further directions on making this recipe, be sure to visit the Magical Slow Cooker Webpage. We love to hear from our readers, so be sure to let us know if you enjoyed this meal.
Anything to Add? Leave a Comment!