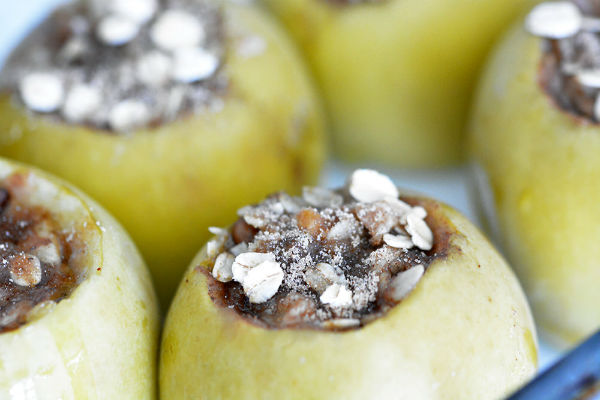 Slow Cooker Baked Apples Recipe!
I love eating apples during the fall time, as do my relatives! Last week, I made these delicious slow cooker baked apples. Long story short, my in-laws absolutely loved these baked apples. Plus, in my opinion, nothing is better than cinnamon, apples, and oats! If you'd like to make this slow cooker dish as well, be sure to have the following ingredients ready at home:
6 Baking Apples (such as Granny Smith or Honeycrisp)
¼ Cup Brown Sugar
¼ Cup Rolled Oats
¼ Cup All-purpose Flour
½ Teaspoon Cinnamon
¼ Teaspoon Nutmeg
⅛ Teaspoon Ground Cloves
4 Tablespoons Butter (Cold)
For additional directions on making this sweet treat, be sure to visit the Foodie And Wine Webpage for more details. Let us know if you enjoyed this recipe in the comments below.
Anything to Add? Leave a Comment!