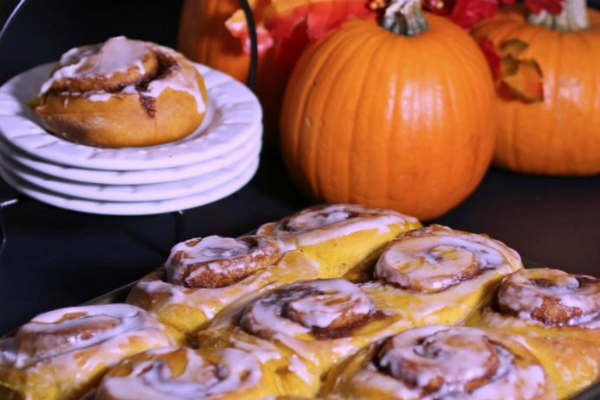 Pumpkin Spice Cinnamon Rolls Recipe!
During the fall season, I love all things pumpkin! Is anything better than cinnamon rolls and pumpkin? I think not! This weekend, I am planning on making these Pumpkin Spice Cinnamon Rolls. Plus, this recipe looks simple enough. Want to make these cinnamon rolls as well? If so, you'll need to pick up the following ingredients:
1 package active dry yeast
¼ cup warm water
1 teaspoon white sugar
½ cup lukewarm milk
2 large eggs
1½ cups puréed pumpkin
⅓ cup vegetable oil
6½ cups All-Purpose Flour
½ cup brown sugar
2 teaspoons salt
½ teaspoon ground ginger
½ teaspoon ground cardamom
½ cup butter
1 cup brown sugar
2 teaspoons cinnamon
2 cups confectionery sugar
½ teaspoon vanilla
3 – 4 tablespoons milk or water
For more directions on making these pumpkin treats, be sure to visit the recipes food and cooking webpage! Let us know what you thought of this recipe in the comment section below.
Anything to Add? Leave a Comment!