One Pot Lemon Parmesan Pasta Recipe!
I love finding recipes that need only one pot! These type of dishes really save on kitchen cleanup in our home. I recently made this One Pot Lemon Parmesan Pasta meal and was amazed at its yummy flavor. Even my husband, who doesn't like vegetables, asked for seconds! If a lemon pasta sounds good to you, be sure to have the following ingredients on hand:
12 ounces small shell pasta, preferably whole grain
1 1/2 pounds summer squash, sliced and then cut in half or quarters, depending on the size of your squash
1 tablespoon minced garlic
1 heaping tablespoon fresh thyme
1-2 teaspoons salt
1/2 teaspoon freshly ground pepper
4 1/2 cups chicken stock (if you are buying your chicken stock in a 4 cup size, just add 1/2 cup of water)
2 cups baby spinach
1 1/2 pounds boneless skinless chicken breasts, cooked and cubed
juice and zest from 1 large lemon
1/2 cup Parmesan cheese
For additional directions on making this recipe, be sure to visit the Happy Healthy Mama Webpage for more details. We'd love to hear your thoughts on this recipe down below!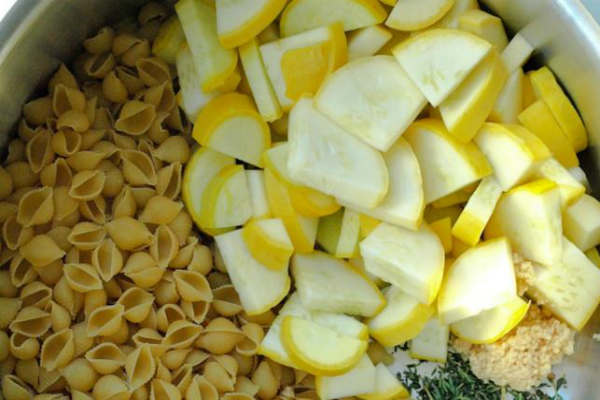 Anything to Add? Leave a Comment!